Dave Ramsey: If the Student Loan Crisis Is So Horrible, Why Do We Keep Giving Out Student Loans?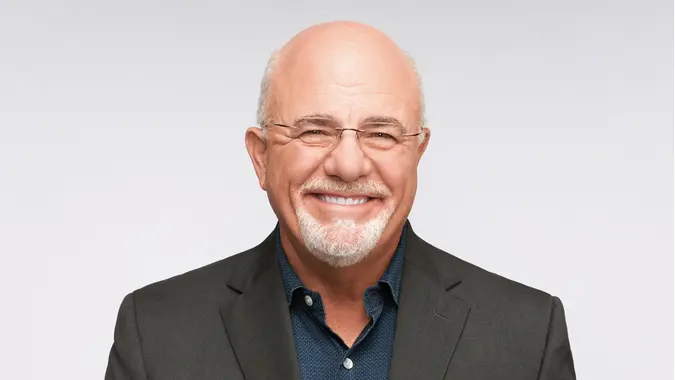 ©Dave Ramsey
This month, federal student loan payments restarted after a more than three-year break. As the Biden administration attempts to provide some relief to the millions of borrowers struggling to repay their loans, there seems to be no resolution in sight for the $1.76 trillion student loan crisis.
Deep cuts in state funding have resulted in tuition costs dramatically outpacing household wages over the years. For many Americans wanting to attend institutions of higher education, financial aid has become the only solution.
In a brief video posted to his Instagram and X (formerly Twitter) accounts, financial advisor and popular radio show and podcast host Dave Ramsey addressed the issue.
"If this student loan crisis is so horrible (it is horrible) that the student loans need to be forgiven, why aren't they going to stop giving out student loans? It's so intellectually dishonest, and this problem will just continue to hurt Americans," the text accompanying Ramsey's video read.
On a personal finance level, Ramsey believes that its our behaviors with money that can get us into the biggest trouble or lead us into the biggest successes. But when it comes to student loan debt, he feels it's a system that's rigged from the start.
Student Loan Debt Ballooning, Threatening U.S. Economy
According to Education Data Initiative, while mortgages by far account for most of the national debt, student loan debt makes up 9.14% of the total and has surpassed many other types of debt in the U.S., including credit card debt, auto loans and others.
Federal loans account for around 93% of total student debt in the U.S. A full 43.6 million borrowers now have federal student loan debt and the average debt balance is $37,718, per EducationData.org.
We know that loans and debt put many students in financial peril as they attempt to get the educational tools required to compete for higher-paying jobs. But if the student loan debt is harming younger generations of students and the situation is considered an economic crisis, why do we keep giving out student loans?
The U.S. government invests in higher education for its residents because an educated and highly skilled workforce fosters national competitiveness and prosperity.
"Educated workers provide greater tax revenues, are generally more productive and civically engaged, and are less reliant on social programs," states the Council on Foreign Relations. "Moreover, postsecondary education is seen by most experts as fundamental to a dynamic, innovative economy."
Many experts and policymakers agree that the rising cost of college, the volume of loans and the existing debt crisis need to be addressed, but precisely how to address the problems, and how involved the federal government should be, is unclear.
While many borrowers are getting their loans through government initiatives like the recently announced Saving on a Valuable Education (SAVE) plan, it appears that a long-term solution involving large-scale debt cancellation, targeted debt relief and systemic reforms is a long way away.
Over on the Ramsey Solutions website, the nationwide crisis is looked at through the eyes of the borrower. You can read about the minor successes and failures of the government ad nauseum, but you have to look out for your own financial prosperity and get out of debt to be able to afford major life purchases and things that make you happy.
As the site points out, the average repayment period for student who graduated in 2021 is between four and 12 years. "That's a lot of life to spend being trapped by debt payments."
More From GOBankingRates