Nelnet Student Loans: Options for Repayment and Deferment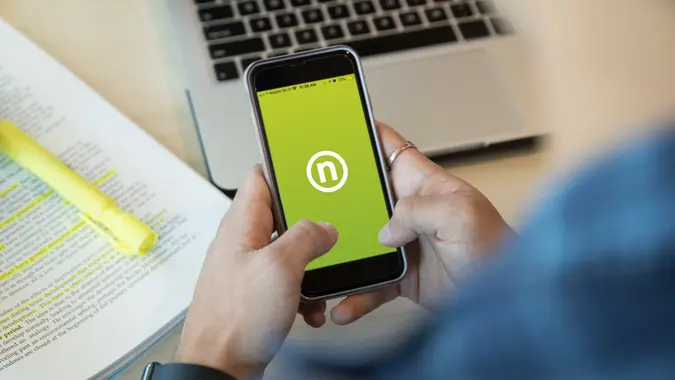 Sidekick/Nelnet / Getty Images
Nelnet works with the Department of Education to provide customer service to people who have federal student loans. If you have student loan questions, Nelnet has answers, and if you're having trouble paying your loans, it has solutions.
Nelnet can help you with federal student loan servicing during any stage of your loan's life — whether you're in school, in the six-month grace period between when you graduate, or when you're in the midst of paying back your student loans. Nelnet services not only its own loans but other lenders' as well. Keep reading to see if Nelnet might be a fit for servicing your student loan.
What Does a Student Loan Servicer Do?
Simply put, a loan servicer is a business that handles the details — such as billing — on federal student loans. A loan servicer can work with you to help you choose the right repayment plan or to consolidate your loans if that's the best choice. If your loan circumstances happen to change while you're in the repayment process, a student loan servicer can offer guidance.
A student loan servicer can help with your federal student loans for free. After the U.S. Department of Education disburses your student loan, it assigns you a loan servicer. Your loan servicer will contact you after you receive your first disbursement.
Learn: How to Qualify for Student Loan Forgiveness Programs
Nelnet Student Loans and Services
Nelnet offers a number of student loan services. It offers a range of options designed to fit anyone's needs. Here's a sampling of what Nelnet can do:
Provide you with numerous student loan repayment plans: Nelnet offers standard, graduated, extended, income-sensitive and income-driven payment plan options.
Defer your loans: If you go back to school, experience a financial hardship, get laid off or are on active duty in the military, Nelnet can help you defer your payments — and your loan might not even accrue interest during the deferment period, depending on its type.
Postpone payments with forbearance: Nelnet can also help you postpone your payments — and resolve any payment delinquency issues — with forbearance. You might qualify for this if you take a position as an intern, experience financial hardship or perform specific types of community service. Your loan will definitely accrue interest during forbearance, so Nelnet recommends paying at least your monthly interest during this time.
Consolidate your student loan debt: If you have a lot of different student loans, the U.S. Department of Education offers a Direct Consolidation Program to federal borrowers. It enables you to consolidate a number of eligible loans into one and to choose a servicer, such as Nelnet.
Provide special benefits if you're a U.S. military member: Nelnet offers benefits to those who have served. Because the Servicemembers Civil Relief Act mandates that you won't pay more than 6 percent interest on federal student loans you acquired before you performed your service, Nelnet can help you determine if you are eligible for that rate.
Is Nelnet Right for You?
Nelnet might be a good fit if you have access to different and flexible student loan repayment options, want to lower your monthly payments, consolidate multiple loans or even switch from a variable to a fixed interest rate. Whether you've already graduated, left school temporarily or dropped below half-time student status, the company likely has a solution for you regarding your loan. To find out more, Nelnet's phone number is 888-486-4722. The Nelnet customer service department is open from 7 a.m. to 2 a.m. ET Monday through Friday and 8 a.m. to 7 p.m. ET on Saturday.
Up Next: How I Paid Off My $40,000 Student Loans in 2 Years (and 6 Days)
More on Student Loans
This content is not provided by the companies mentioned. Any opinions, analyses, reviews or recommendations expressed in this article are those of the author alone and have not been reviewed, approved or otherwise endorsed by Nelnet.