Should You Start Paying Student Loans or Wait For Biden's Student Debt Relief Plan?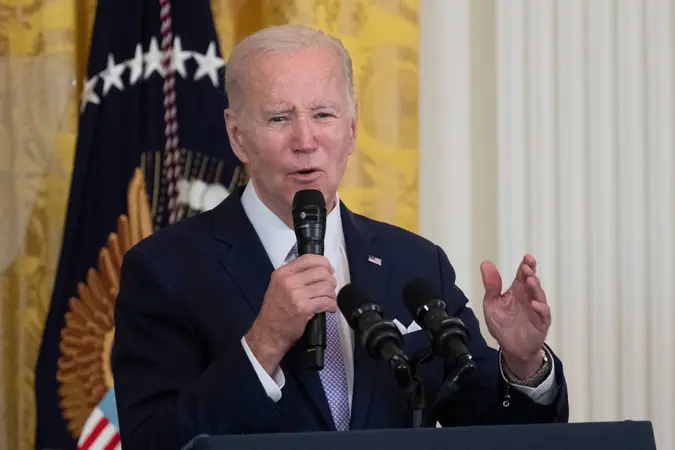 Shutterstock / Shutterstock
Although federal student loan payments have been paused since March 2020 because of the COVID-19 pandemic, there's nothing preventing borrowers from paying back their loans if they want to.
Some borrowers have done so to take advantage of 0% interest during the pause. This means that if you make loan payments during the zero-interest period, the full amount will be applied to your principal balance once you've paid all the interest that accrued prior to March 13, 2020, along with any fees for defaulted loans, according to the Federal Student Aid website.
But most borrowers have opted to sit tight because of the federal student loan forgiveness plan announced by President Joe Biden in August 2022. The plan brought hope to cash-strapped Americans because it promised to cancel up to $20,000 in debt per borrower.
That hope has since dwindled down to almost nothing because of legal and political pushback against the plan. Following a series of lawsuits, the forgiveness plan is currently being reviewed by the U.S. Supreme Court. Meanwhile, the recently passed U.S. House debt-ceiling bill would immediately terminate federal student loan forgiveness no matter how the SCOTUS rules, though the House bill is unlikely to make it past the Senate.
The question now is whether borrowers should go ahead and resume payments even with the pause in place, and with no official determination of the forgiveness plan's fate. No matter how the court rules, payments will likely resume sometime by late August 2023. Paying loans now means you still have a few months to take advantage of 0% interest and pay more toward your loan's principal.
On the other hand, if you have less than $10,000 in student debt — the maximum forgiveness for most borrowers — you might be paying money you don't need to if the forgiveness plan ultimately gets approved.
Even if the Supreme Court rules against it, that doesn't mean it will get killed altogether, according to U.S. Rep. Alexandria Ocasio-Cortez (D-N.Y.).
"It depends on the grounds of the court's ruling," Ocasio-Cortez wrote in a recent Instagram post. "The worst-case scenario is SCOTUS tossing out all authority to do anything on it. But that would be dangerous, for the court's legitimacy and rulings are usually more nuanced than that. If they point out some aspect of the program that they take issue with, it's possible that gives us something to work with."
Regardless of how the Biden plan plays out, you still might want to delay resuming payments until you explore other debt relief options. As USA Today recently reported, 47 states and Washington, D.C., have their own forgiveness plans — and many offer multiple options. Most are geared toward specific professions and require that you work in those professions to qualify for relief.
Another option is to see whether your loan might qualify for forgiveness under a "borrower defense to repayment" claim. As previously reported by GOBankingRates, the Ninth Circuit Court of Appeals in March issued a ruling that could mean $6 billion in student loan forgiveness for more than 200,000 borrowers, though it is not related to the Biden loan forgiveness plan.
Take Our Poll: Who Has Given You the Best Money Advice You Have Ever Received?
A "borrower defense to repayment" means you have legal grounds to discharge federal student loans if your school misled you or engaged in other misconduct in violation of certain laws.
More From GOBankingRates