Social Security Benefits Could Receive Protection From Student Loan Debt — Here's Where the Issue Currently Stands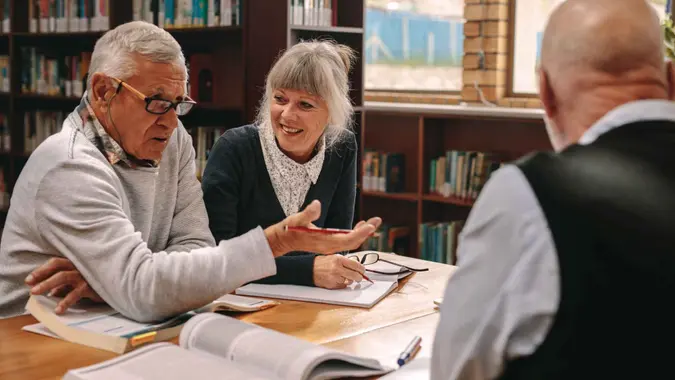 jacoblund / Getty Images/iStockphoto
For many Americans, student loan debt has become a heavy financial burden that looms even into retirement. The prospect of Social Security benefits being garnished to repay student loans has raised concerns among retirees and those nearing retirement.
However, U.S. Sen. Ron Wyden (D-Ore.) has introduced the "Protection of Social Security Benefits Restoration Act" in the Senate to address this issue head-on.
What Is the Purpose of the Protection of Social Security Benefits Restoration Act?
The "Protection of Social Security Benefits Restoration Act" introduced by Wyden seeks to address and prevent the practice of garnishing Social Security benefits to repay student loans. Under the proposed legislation, Social Security benefits would be safeguarded from being seized for student loan repayment purposes.
"It is plain wrong to take away the Social Security benefits seniors earned through a lifetime of work because of the increasing burden of student loan debt," Wyden said, per KTVZ. "It's past time Congress protects seniors and the Social Security benefits they have earned with every paycheck. That's why I'm proud to reintroduce legislation that shores up protections for Social Security benefits and allows seniors in Oregon and nationwide to retire with the dignity they deserve."
It's clear that the student loan crisis in the U.S. affects people of all age ranges, not just the younger generations.
How Many Social Security Recipients Are Affected by Student Loan Debt?
A Government Accountability Office (GAO) report indicates that at least 114,000 Americans have had their Social Security benefits garnished because they could not make their student loan repayments. It was also found that the number of retirees and people with disabilities whose Social Security benefits were seized by the government to pay off student loans increased more than five-fold between 2002 and 2016, driving many into poverty.
To add to this, New America reported that the number of borrowers aged 60 and over grew six-fold since 2004, while their outstanding debt increased 19-fold. Today, 3.5 million Americans 60 and older hold over $125 billion in student loan debt.
While the bill is currently in the legislative process, its passage could bring relief to many retirees and individuals nearing retirement, offering them greater financial security in their later years. It is, as yet, unclear whether the legislation will pass.
More From GOBankingRates