New Student Loan Forgiveness Rule Simplifies Process — Who Qualifies?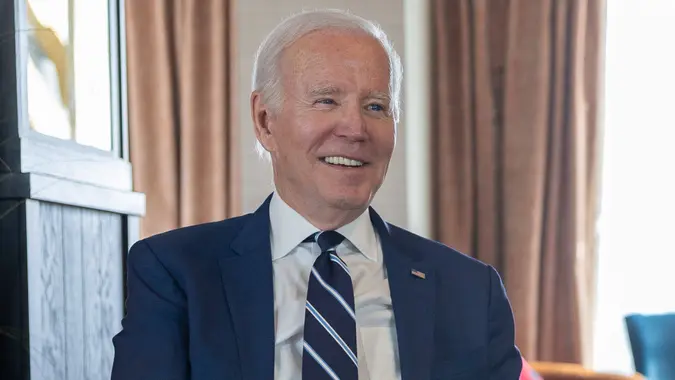 CHINE NOUVELLE / SIPA / Shutterstock.com
The U.S. Education Department updated the student loan forgiveness process for some borrowers who work in public service, including teachers, police officers and social workers. This change, which was pushed through by the Biden administration, could make it easier for public service workers to request relief and reduce the chances of application rejection, Forbes reported.
Borrowers in nonprofit or government jobs can potentially qualify for Public Service Loan Forgiveness (PSLF). This program provides complete federal student loan forgiveness within 10 years, or after 120 "qualifying" monthly payments, Forbes added. However, borrowers must be employed full-time with a qualifying public service organization or part-time for multiple qualifying organizations, working at least 30 hours per week.
The Biden administration recently expanded who can qualify for student loan forgiveness through PSLF, relaxing some rules and changing what counted as a qualifying payment, according to Forbes. This waiver ended last fall, but the Education Department is still processing nearly half a million borrowers approved for student loan forgiveness through early February.
The Education Department is also rolling out the IDR Account Adjustment, which extends the benefits of the Limited PSLF Waiver to the end of this year. This will allow many borrowers to receive retroactive credit toward student loan forgiveness under PSLF.
In addition to other eligibility criteria, the Education Department said borrowers should fill out and submit the PSLF & Temporary Expanded PSLF (TEPSLF) Certification & Application. The information you provide on the form will allow the agency to inform you if you are making qualifying payments and are on the right track. If you don't periodically submit this form, you must submit employment certifications for each employer where you worked while making qualifying monthly payments.
Take Our Poll: Do You Think Bankruptcy Is an Acceptable Way To Escape Student Loan Debt?
Student Loans: New Lawsuit Doubles Down on Ending Student Loan Payment Pause Before June
For any questions or additional information, the Education Department has a PSLF Help Tool to search for a qualifying employer, learn more about eligibility for PSLF or TEPSLF and generate a PSLF form.
More From GOBankingRates