Student Loan Payments Return After 3-Year Pause: 5 Important Details You Need To Know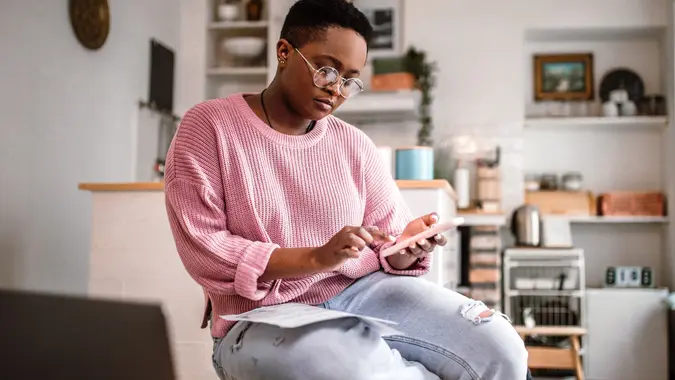 hobo_018 / iStock.com
Over three years after the pause began in March 2020, student loan payments will finally resume in October. Since inflation is still elevated, you might wonder whether you can afford to resume your payments and what options you have.
Plus, loan servicer changes and multiple announcements from the Biden administration can affect how you manage and repay your student loans. Here are five important details you should know to prepare.
1. You Might Have a New Loan Servicer
The Consumer Financial Protection Bureau noted that over 40% of federal student loan borrowers will be dealing with a new loan servicer. Since you'll communicate with the servicer to check your loan status, make payments and get help, it's important to verify yours before repayment starts.
You should receive a letter before repayment begins, but you can also see your servicer on the StudentAid.gov website now. If you need support, it's a good idea to call the servicer soon to avoid growing wait times closer to October.
2. You Could Qualify for a Better Repayment Plan
In August 2023, the Biden administration launched the Saving on a Valuable Education (SAVE) repayment plan. It could make your payments more affordable and provide other benefits.
It allows for $0 payments if your adjusted gross income income doesn't exceed 225% the federal poverty level. Otherwise, you'll pay between 5% (undergraduate loans) to 10% (graduate loans) above that income level. A few other key features include loan forgiveness after as soon as 10 years and no accumulation of unpaid interest.
Note that some SAVE plan features won't take effect until next July, so contact your loan servicer or visit StudentAid.gov to learn more. You won't need to apply if you're on the Revised Pay As You Earn (REPAYE) plan since SAVE is simply replacing it.
3. Your Balance May Have Been Canceled
If you've participated in an income-based repayment (IBR) plan or the Public Service Loan Forgiveness (PSLF) program, you might see your balance canceled or your remaining payments reduced. This is thanks to a one-time adjustment that will credit accounts for payments that should have counted, including those during certain deferment and forbearance periods. In other cases, you could even qualify if you're on a different plan but want to enroll in an IBR plan now.
The one-time adjustment will happen automatically, so you can check with your loan servicer for updates. In the meantime, be careful not to respond to any scams where someone promises you student debt relief or claims to be your loan servicer.
4. You Can Get Help for Default
If you entered the payment pause in default, there's a government Fresh Start program that could get you back on track. Not only does this return your loans to "current" status, but it also wipes the default off your credit report and restores your access to federal aid, IDR plans and other relief programs.
To take advantage, visit the U.S. Department of Education's Debt Resolution website to apply. You can also call 1-800-621-3115 if you prefer to speak with a representative. You'll need to meet the terms you're given for the plan and avoid future default.
5. There's Relief Available If You Can't Pay Yet
When October comes, your loan servicer expects you to start paying on your next due date. However, the Biden administration has acknowledged the challenges repayment may bring and announced a one-year on-ramp program that gives you a safety net.
Through September 2024, your servicer won't tell the credit bureaus about missed or late payments, you won't be considered in default, and your interest won't capitalize. You'll eventually need to make up for these payments and be responsible for any interest. However, this one-year period can give time to prepare if you're not financially able to resume repayment yet.
More From GOBankingRates