Student Loan Shakeup — What To Do If Your Servicer Changed During the Payment Pause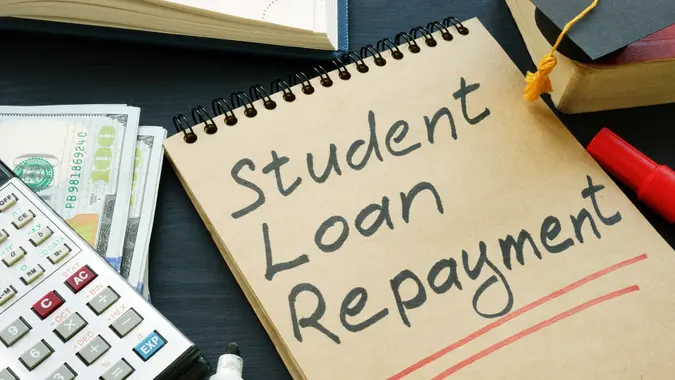 designer491 / Getty Images/iStockphoto
Student loan payments are resuming soon.
And while over three years of paused payments have helped relieve borrower's wallets, the lifting of the student loan moratorium will present a challenge to millions of Americans. To make matters worse, many student loan borrowers will now be dealing with a different servicer than before the pause on payments.
This article will cover the student loan servicer changes, how to find out if you will be working with a new servicer and what to do if you have any issues making payments.
Student Loan Servicer Changes
Over the past few years, several student loan servicers have ended their relationship in servicing government student loans. This includes popular servicers such as Navient and Great Lakes. While some of these servicer transitions have already been completed, there are others that are still in the midst of transitioning. Here's a list of the changes:
Great Lakes to transfer to Nelnet
Edfinancial to transfer to new servicer
OSLA to transfer to Aidvantage
PHEAA (FedLoan Servicing) transferred to MOHELA, Edfinancial, Aidvantage or Nelnet
Navient transferred to Aidvantage
According to the Consumer Financial Protection Bureau, over 17 million accounts have already transitioned, and 13 million more are set to transfer to new servicers. This will affect nearly 30 million student loan borrowers.
How Do You Know If Your Student Loan Servicer Changed?
If you have a new student loan servicer, there are several ways to find out.
Communication From Your Old Servicer
When your loan servicer changes, you should be informed by your old servicer via email, mailed letter or both. The communication should explain the transition and what steps you need to take.
Communication From the New Servicer
When your loan has transitioned to the new servicer, you should receive a welcome email or letter detailing how to access your new student loan account. This may include creating a new login or adding your payment information.
Check StudentAid.gov
If you have not received communication from your old or new servicer, you can log into your account at StudentAid.gov and find out who your current loan servicer is. You should be able to view the federal loan servicer code and name associated with each loan that is under your name.
What Should You Do If Your Student Loan Servicer Changed?
Ideally, you shouldn't have to do much if your student loan servicer changes. Your loan balance, payment history and interest rate will all remain the same. But you will most likely need to create a new online account with your new loan servicer and set up payment information.
Your new loan servicer should send over onboarding information via email or a mailed letter detailing the exact steps you need to take to get set up. This may include verifying your information, adding a bank account and setting up autopay on your account.
If you have any trouble setting up or accessing your new account, you can always call your new loan servicer for assistance. They should be able to walk you through gaining access to their system online and setting up your account.
When Is Your First Student Loan Payment Due?
The student loan moratorium will end Sept. 1, 2023, and student loans will begin accruing interest again on that date. Loan servicers will begin sending out loan billing statements with updated due dates that are at least 21 days after the student loan moratorium has ended. This means the earliest your payment will be due is Sept. 21.
Since most servicers have payments due on the first of the month, this means most student loan payments will be due starting in October of 2023.
Bottom Line
The student loan payment and interest moratorium is ending in September, and you'll need to start making payments again. But many borrowers will be making payments to new servicers.
The quickest way to see who is servicing your loan is to log into your account on StudentAid.gov and review the details of your loans. If you have any trouble accessing your accounts, reach out to your new loan servicers for assistance.
More From GOBankingRates