Student Loans: How Borrowers Can Keep Payments Paused Even if Forgiveness Fails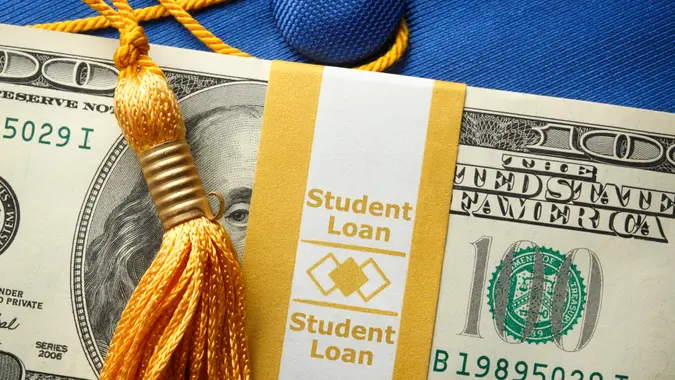 DNY59 / Getty Images/iStockphoto
Cash-strapped federal student loan borrowers who hoped to get debt relief through the Biden administration's loan forgiveness plan might soon have to look elsewhere for help. The program is under threat of being struck down by the U.S. Supreme Court, which is currently weighing the plan's legal merits even as some lawmakers want to block it for policy reasons.
If the plan does end up being killed, federal student loan payments will likely resume sometime this summer after being paused for more than three years. For millions of borrowers, this means budgeting a monthly payment they haven't had to think about since the early days of the COVID-19 pandemic.
But there are options you can pursue that might help you keep your payments paused even after they officially resume. These mainly come in the form of deferments and forbearances — which might be easier to obtain now than they were as recently as a few weeks ago.
As GOBankingRates reported, President Joe Biden's Fresh Start program recently placed $34 billion worth of delinquent or defaulted student loan accounts into "current" status. The program will run for one year after the COVID-19 payment pause ends. As an eligible borrower, you might receive access to student loan forgiveness programs, deferment and forbearance.
A deferment is a good option to research first because your loan might not be subject to interest during the deferment period, CNBC reported. That's not always the case with forbearances.
Types of Student Loan Deferments
There are two basic types of student loan deferments: unemployment deferments and hardship deferments. You can request the former with your loan servicer if you are unemployed when student loan payments resume. Unemployment Deferment Requests are available on the StudentAid.gov website.
For other financial hardships, you can fill out an Economic Hardship Deferment Request, also available on StudentAid.gov. These are available to borrowers who receive certain types of federal or state aid or volunteer in the Peace Corps, according to Mark Kantrowitz, an expert on student financial aid, scholarships, and other higher education topics.
The maximum time you can use an unemployment or hardship deferment is typically three years per type, CNBC noted. Deferments are also available for graduate fellowships, military service and post-active duty, and borrowers undergoing cancer treatment.
If you don't qualify for a deferment, you can look into a forbearance that will pause your student loan payment for up to three years, although with interest accruing throughout the period.
If you decide to go the forbearance route, Kantrowitz recommended keeping up with the interest payments during the pause to prevent your debt from increasing.
"A deferment or forbearance should be a last resort, but they are better than defaulting on the loans," Kantrowitz told CNBC.
Take Our Poll: Do You Think Bankruptcy Is an Acceptable Way To Escape Student Loan Debt?
Betsy Mayotte, president of The Institute of Student Loan Advisors, had similar advice, telling CNBC that borrowers should only use a forbearance or deferment for short-term hardships such as sudden medical expenses periods of unemployment.
More From GOBankingRates