Student Loans: 4 Interest Rate Discounts Can Help Lower Monthly Payments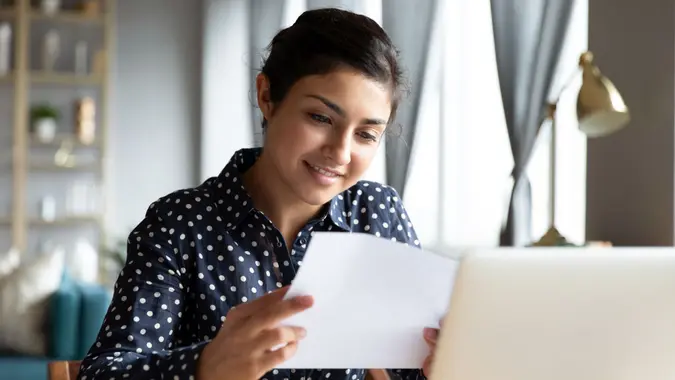 fizkes / Getty Images/iStockphoto
As expected, the U.S. Supreme Court struck down President Joe Biden's federal student loan forgiveness program last week, which means that more than 45 million borrowers will soon have to begin repaying their full loans.
Biden said he would look into other debt relief options based on provisions in the Higher Education Act of 1965. But for now, you should expect loan payments to resume in October 2023 following a pause that began more than three years ago.
Because of the SCOTUS decision, many borrowers will be scrambling to come up with other options to reduce or eliminate their payments. One option is to lower the amount of interest you pay on student loans. If you have a federal student loan, this might require refinancing the loan with a private lender.
You can move your federal student loan to a private lender but it will mean losing some of the perks available through the federal loan system, according to the LendEDU website. Those perks include income-driven repayment plans, longer deferment and forbearance periods and debt relief programs such as Public Service Loan Forgiveness.
Another downside of refinancing with a private lender is that private student loans typically have much higher rates of interest than federal student loans, according to the College Raptor site. However, some private lenders also offer discounts on student loan interest rates if you meet certain criteria.
Here are four student loan interest-rate discounts that can help lower your monthly payments:
Automatic Payment Discounts. Borrowers can cut 0.25% off their federal direct loans by signing up for autopay, according to Money Crashers. However, many private lenders match or exceed this discount — including PNC, which offers a 0.50% discount for automated payment if you meet certain conditions.
Loyalty Discounts. You might get an interest-rate discount at your bank if you have an active checking or savings account. At Citizens Bank, for example, student loan borrowers will be eligible for a 0.25 percentage point interest-rate reduction on their loan if the borrower or cosigner has a qualifying account at the bank.
On-Time Graduation Discount: As College Raptor noted, graduating from college within the stipulated time frame might qualify you for a private student loan discount. The reason is that borrowers who graduate on time are less likely to default on their loans. Students who qualify could get a 1% or 2% reduction on the loan.
On-Time Payment Discounts. Some lenders offer rate discounts when you pay your loans on time over the course of a few years.
More From GOBankingRates