Student Loans: SoFi Bank Files Federal Lawsuit To End Payment Pause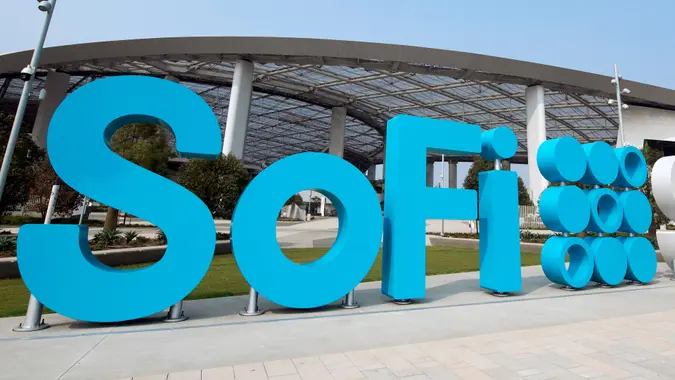 Kyusung Gong / AP / Shutterstock.com
In another setback for the administration's student loan relief program, and just a week after the Supreme Court heard oral arguments in the case, SoFi Bank filed a federal lawsuit to end the payment pause. SoFi argues the eighth extension of the moratorium is "not in accordance with the law, is without observance of procedure required by law, is arbitrary and capricious and is invalid," according to court filings.
Student Loan Forgiveness: Could One-Time Payment Adjustment Eliminate Your Debt?
Learn: Biden Targets Top College Executives in Student Loan Forgiveness Fight
SoFi, a private lender, further contends in the lawsuit filed in the U.S. District Court for the District of Columbia on March 3 that the moratorium on the student payment has "substantially injured" the company. It has lost approximately $300 to $400 million in total revenues from its federal loan refinancing business, according to the filing.
"As a result, SoFi has lost approximately $150 to $200 million in profits during that period. Those numbers also significantly understate the moratorium's harmful effects, because they do not take into account the growth that SoFi's federal student-debt refinancing business would otherwise have experienced," the filing reads.
The administration extended the student loan pause — which was put in place because of the pandemic and was set to end Dec. 31, 2022 — to the end of June 2023, as it awaits the Supreme Court's decision, expected in June.
The White House said that the pause will end no later than June 30, 2023 and payments will resume 60 days after the pause ends.
"The payment pause is legal, as is our plan to provide one-time debt relief to tens of millions of borrowers most at risk of delinquency and default when they return to repayment," an Education Department spokesperson said in an emailed statement. "This lawsuit is an attempt by a multi-billion dollar company to make money while they force 45 million borrowers back into repayment — putting many at serious risk of financial harm. The Department will continue to fight to deliver relief to borrowers, provide a smooth path to repayment, and protect borrowers from industry and special interests."
Take Our Poll: Do You Think Bankruptcy Is an Acceptable Way To Escape Student Loan Debt?
There are 26.26 million student loan borrowers who have applied or were deemed automatically eligible for relief under the forgiveness program, and there are 16.48 million fully-approved applications sent to loan servicers for discharge, according to White House data.
More From GOBankingRates