3 Surprising Consequences of the Student Loan Payment Pause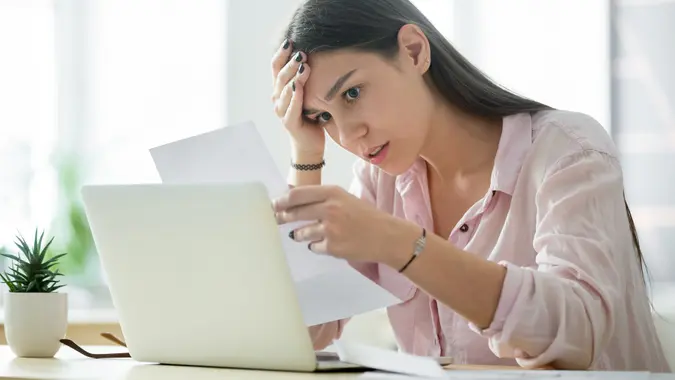 fizkes / iStock.com
This October will mark the end of the three-year pause on federal student loan payments. The pause, initially part of COVID-19 student loan relief efforts, has been extended several times since March 2020. 
While the student loan payment pause has helped countless amounts of people, there are some unintended consequences which may hurt borrowers when payments resume. Here are the three most surprising consequences of the student loan payment pause.
Growing Reliance on Credit Cards
TrueAccord recently published a data report called "Consumer Finances, Student Loans and Debt Repayment in 2023." The report looked at the financial behavior and standing of 100,000 consumers with at least one non-student loan debt already in collections with a specific emphasis at how having a deferred student loan debt payment impacted those consumers. 
Several surprising consequences of the student loan pause were outlined in TrueAccord's data analysis. One of the consequences outlined is relying on credit cards for extra funds.
A record 87.5 million new credit cards were taken out by consumers in 2022. The report does note student loan borrowers who deferred their loan payments were able to pay down more of their credit card balances during the pandemic, averaging at a debt reduction of $611. Without the pause, however, unpaid credit card balances will become much more expensive thanks to rising interest rates.
Increased Auto Loan Debt
Another surprising consequence, noted by TrueAccord, is auto loans now play a big role in the new, increased balance. 
Besides student loans, today's consumers carry multiple types of debt including mortgages, medical bills, credit cards and auto loans. According to TrueAccord's data analysis, consumers who deferred student loans in 2020 increased their auto loan balance by an average of $264 that year. In 2021, the auto loan balance increased by $428. Now, in 2022, student loan holders have an average of $811 more in auto loan debt than non-student loan holders.
"Consumers are facing monthly debt obligations averaging 14% higher than at the outset of the pandemic," said Steve Carlson, president at TrueML. "The consequence for student loan holders when payments resume will be an outsized monthly debt burden they most likely will struggle to cover, which will need prioritization and will lead to delinquencies across credit types, inevitably impacting consumer financial health."
Deference of Discretionary Purchases
This fall, back-to-school shopping plans might look different. As millions of Americans adjust to resuming payments again, there will be less discretionary income available to spend at retailers and big-box stores.
Daniel Rubin, founder and CEO of YELO Funding, said we may be entering "a time of reckoning" for a new generation.
"Student loan payments which were frozen the past three years will eat a significant amount of a borrower's monthly budget and we can expect a reduction in consumption, especially discretionary goods and services, at a time when businesses need it the most now that inflation is finally coming down from a peak of 9%," said Rubin. "This may be the final nail on the recession coffin."
The One Long-Term Benefit From the Student Loan Pause
Zack Geist, founder of Student Loan Tutor, said his firm ran constant forecasting for their clients during the student loan pause. This forecasting informed clients about what their payments would be if the freeze was lifted. 
Geist said many of his clients had little to no change in payments before, and subsequently after, the freeze. This is because many borrowers have designed a strategy around income-driven repayment to reduce their student loan payment as much as possible and go after a long-term strategy for loan forgiveness.
The one benefit, Geist said, is borrowers are now more aware of the fact that student loan forgiveness is a real option. Borrowers also now better understand other available options to them, such as the existence of income-driven repayment plans and interest forgiveness subsidies.
More From GOBankingRates