How Much Is Disney Worth?
Learn about Disney's revenue and other stats before investing.
Disney, one of the biggest media companies in the world, has been bringing the magic of animation to families since the 1920s both on and beyond the movie screen. Magic Kingdom, the main theme park at Disney World and one of the most popular U.S. tourist attractions, draws in more than 20 million visitors each year. There's Disney on Ice for performance enthusiasts, and you can even sail the ocean blue on a Disney cruise. With all its offerings, here are some figures to help investors decide if they should back the happiest stock on Earth.
Click here to see the cost of staying at these Disney World hotels.
What Disney Is Worth
Disney Share Price, 52-Week Range
$96.20-$113.19
Disney Market Cap, 52-Week Range
$143.4B-$168.7B
2017 Revenue
$55.1B
2017 Profit
$9B
GOBankingRates' Evaluation of
Disney Net Worth
$113.1B
All information on 52-week range accurate as of June 13, 2018.
About Disney
Headquarters
 Burbank, Calif.
Year Founded
1923
CEO Robert Iger Salary
$2.5 million
Disney Market Cap Range: $143.4B-$168.7B
Market capitalization is determined by the total dollar value of a company's outstanding shares, which helps investors determine the relative size of a company. Disney's narrow range, with only a difference of about $15 billion between the lowest and highest value, might bode well, as it indicates relative market stability for the company's share price.
Learn About: Disney's Bob Iger and Others Who Went From Entry Level to CEO
Disney Net Worth: $113.1B
Market caps offer a clear view of what the market values a company at, but that value is also susceptible to change on an almost-hourly basis due to external market forces and investors fighting over the value of shares.
In an effort to bypass market volatility, the GOBankingRates Evaluation calculates a company's net worth based on recent annual reports of income and profit, while also taking into consideration its assets and liabilities.
Based on Disney's revenue and profits from the last three years, Disney's net worth is over $110 billion.
Disney stock has been both stagnant and turbulent since 2015. Share prices have consistently remained between $90 to $120, but with sudden downturns, including a lower share concentration in 2016. Its most recent market drop occurred in May 2018 after a disappointing showing for "Solo: A Star Wars Story" translated into share devaluation.
Netflix and Comcast Challenge the Mouse
Dark clouds also are forming over the magic kingdom in the form of Netflix. In May 2018, the streaming giant surpassed Disney in market value.
Still, investors might note two major developments that will impact Disney's future: its budding streaming service that rolled out in April 2018 with the channel ESPN Plus and its pursuit of acquiring 21st Century Fox, which would mean beating out Comcast's $65 billion answering bid for the media company in June 2018 after Disney bid $52.4 billion in December 2017. Some analysts predict the nonagenarian animation studio will outbid Comcast under Disney CEO Robert Iger's leadership, however.
Video: Disney Launches New 'Disney Eats' Brand and Channel
Disney's Founders and Investors
Walt Disney started the Disney Brothers Cartoon Studio in 1923 with his brother Roy, who suggested the name Walt Disney Studio. "Steamboat Willy," the first media production starring the iconic rodent Mickey Mouse, debuted shortly after in 1928.
The studio's first feature-length animated film, "Snow White and the Seven Dwarfs," premiered in 1937, and was followed by dozens of Disney movies in the decades since. In 1940, Walt Disney Productions introduced its first stock.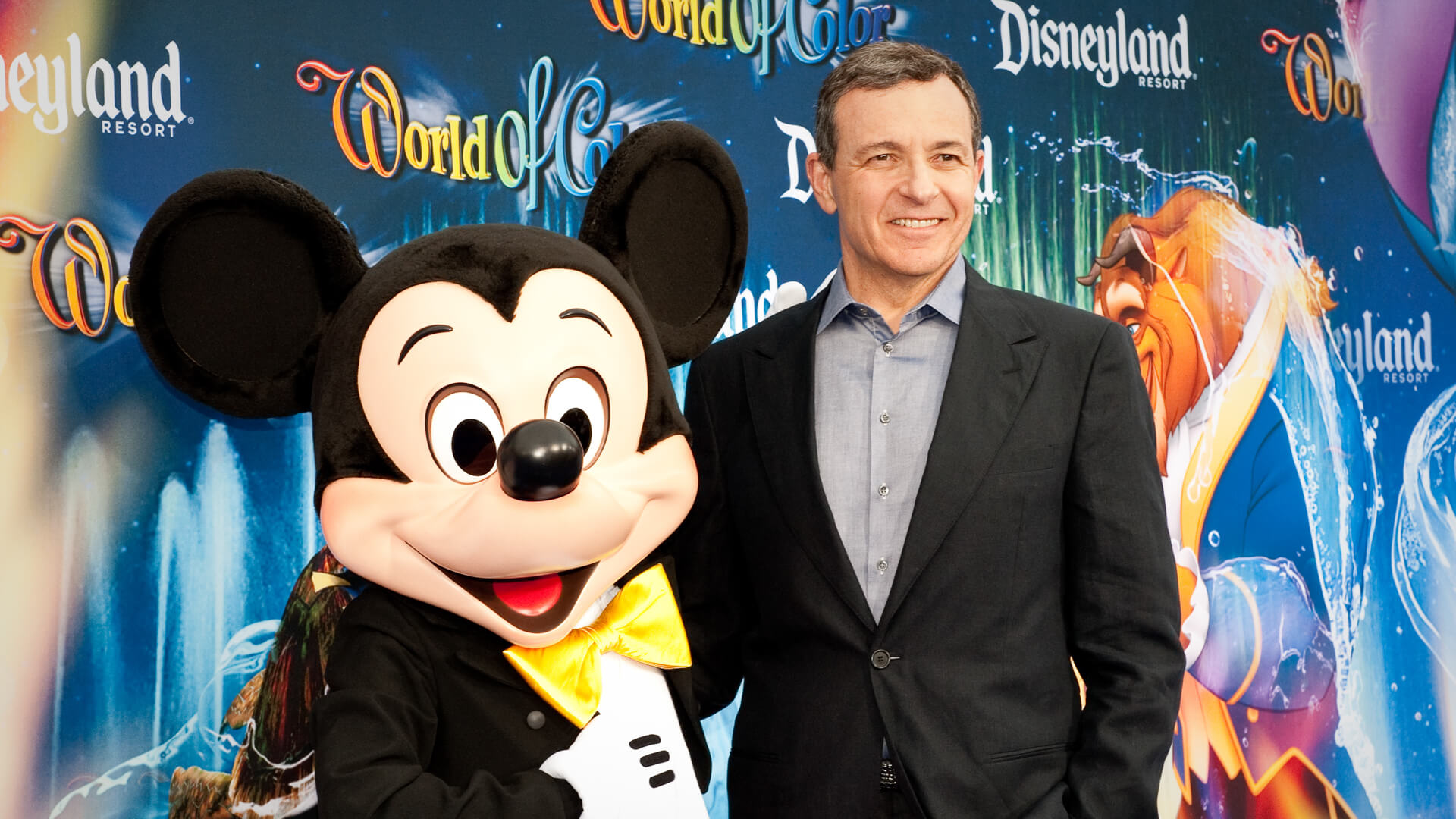 As of 2017, the Walt Disney Company employs 195,000 employees who operate in 45 countries. It was also named one of LinkedIn's top companies of 2017. Mary Barra, the first woman CEO of GM Motors and one of the few women to ever head a Fortune 500 company, sits on Disney's board of directors. If the deal with 21st Century Fox goes through, media mogul Rupert Murdoch and his family will become Disney's second-biggest shareholders behind the large mutual fund Vanguard.
More on Business
Methodology: The GOBankingRates Evaluation assesses a company's net worth based on the company's total assets, total liabilities, and revenue and net income from the last three years. Base value is established by subtracting total liabilities from total assets from the company's last full fiscal year. Income value is established by taking the average of the revenue from the last three full fiscal years, 10 times the average of the net profits from the last three full fiscal years, and then calculating the average of those two figures. The final GOBankingRates Evaluation number is the sum of the base value and the income value.