Retailers That Have Closed the Most Stores in 2018
For these retailers, the future is not so bright.
Store closures aren't necessarily a bad thing; although the loss of a revenue point could present short-term troubles, store closures are also pragmatic ways for companies to survive an ever-changing retail world. But sometimes, store closures really are a sign of a permanent closure for the business as a whole.
GOBankingRates used data from the IHL group to identify the retailers who closed the most stores in 2018. Keep reading to see if your favorite brand's business footprint has diminished.
1/15
BrandonKleinVideo / Shutterstock.com
Perfumania: 97 Stores
The fragrance retailer store announced its plans to shutter a quarter of its stores in August last year as it filed for Chapter 11 bankruptcy. It even made The Motley Fool's 2018 Death Watch List. However, Perfumania might be one of the many brands trying to reinvent itself as it opened a prototype store at Denver Premium Outlets in Colorado that aims to help customers find their "personal scent," according to Chain Store Age.
2/15
Alex Millauer / Shutterstock.com
Orchard Supply: 99 stores
Lowe's announced its plans to shutter all of its Orchard Supply stores earlier in August 2018. Lowe's bought Orchard Supply Hardware for $205 million just five years ago, but the closure of the franchise is meant to focus on Lowe's home improvement business in order to compete with Home Depot. This is part of CEO Marvin Ellison's strategy to "aggressively rationalize store inventory," reported CNN.
3/15
JHVEPhoto / Shutterstock.com
The Children's Place: 100 Stores
Children's clothing store The Children's Place closed more than 170 stores in 2017, and the trend continued in 2018 with an additional 100 stores. Company CEO Jane Elfers has stated that the brick-and-mortar downsizing is part of a broader strategy for the company to move from a mall-based presence to an online marketplace, based on ever-growing consumer demand for digital options and the company's partnership with Amazon.
4/15
Jonathan Weiss / Shutterstock.com
Payless Shoesource: 100 Stores
Payless ShoeSource filed for bankruptcy in April 2017 and subsequently closed about 900 of its stores. The move is part of Payless' "Restructure and Reorganization" strategy. Part of the closures was the result of sputtering mall traffic and competitor strength, but also because the chain was deep in debt. Although closing stores alleviated Payless' debt obligation, it remains to be seen if the franchise will survive.
Retail in Peace: A Look at 19 Dead (or Dying) Malls
5/15
Helen89 / Shutterstock.com
Gymboree: 102 Stores
Children's apparel chain Gymboree has closed 102 stores so far in 2018 in an effort to restructure its business and leave Chapter 11 bankruptcy protection, and it seems to have achieved just that. The retailer launched its reboot on Amazon Prime Day in July 2018, reported CNBC. Its re-emergence includes an overhaul on both clothes design and digital presence and includes a new app. "It's really an all-new Gymboree, different in almost every single way," said Gymboree Group chief executive Daniel Griesemer in an interview with CNBC.
Some Success: These Are the Retail Companies That Are Actually Expanding in 2018
6/15
Susan Montgomery / Shutterstock.com
Charming Charlie: 106 Stores
Charming Charlie, a retail chain that specializes in jewelry and accessories, filed for bankruptcy in December 2017. But it must've really turned the charm on to its business plan, because the chain successfully re-emerged from bankruptcy in April 2018. Although the store's restructuring required it to close down more than 100 stores — more than a quarter of its physical locations — hopefully the lack of debt will help the company regain a foothold in the world of trinkets.
7/15
Andriy Blokhin / Shutterstock.com
Ascena Retail: 108 Stores
Retail conglomerate Ascena Retail Group — which owns Ann Taylor, Dress Barn, Loft and Lane Bryant, among other brands — has closed more than 100 stores so far in 2018, but unlike other stores listed here, the closures do not appear to be giving the group any leverage. With hundreds of more closures planned and a trend of declining revenue since 2016, Ascena seems poised for permanent closure.
Signet Jewelers: 120 Stores
Signet Jewelers has lost some of its luster in recent years, with declining revenues and a drop in profit between 2017 and 2018. The company is planning for more than 200 store closures by the end of the fiscal year 2019  as part of its "transformation" plan, with an expectation that 30 percent of revenue from the closed stores will transfer to the remaining Signet stores. Part of that transformation includes a focus on diversity, according to CEO Virginia Drosos. "Diverse teams make better decisions" she said in an interview with Yahoo Finance. "They see each other's blind spots."
9/15
bunlee / Shutterstock.com
Sears/Kmart: 154 Stores
Sears Holding Company is the parent company of both Sears and Kmart, and right now it's probably not too proud of its kids. Sears filed for bankruptcy in October 2018, preceding CEO Eddie Lampert stepping down from his position. Meanwhile, the inside of Kmart stores are looking barren themselves. Both stores face the same issues most retailers have nowadays: larger demand for e-commerce, declining mall traffic and a higher demand for off-price products, according to Business Insider. This has translated into more than 100 store closures for both brands.
10/15
Helen89 / Shutterstock.com
The Bon Ton: 250 Stores
Earlier in the year, Bon Ton was ready to say bon voyage to its business of over 100 years, a victim of "the retail apocalypse," according to CNN. However, it looks like the store is set up for a rebound thanks to a new owner. "A subsidiary of the tech company CSC Generation Holdings told USA Today that it has signed a deal giving it the rights to Bon Ton and its subsidiary department store chains," according to CNBC. The new Bon Ton will focus on online shopping, and on the physical side of things, will emphasize a personal styling angle for its customers.
Changes Coming: How Retailers Will Have to Adapt to Millennials' Spending Habits
11/15
Kristi Blokhin / Shutterstock.com
Radio Shack: 250 Stores
With 1,000 store closings in 2017 and an additional 250 so far in 2018, RadioShack is a greatly diminished presence from its once-dominant perch atop the heap of electronics industry retailers. Although the company once boasted a store within 3 miles of over 95 percent of American households, RadioShack has been battered by consumers' increasing preference for online electronics shopping.
12/15
BobNoah / Shutterstock.com
Best Buy: 257 Stores
Best Buy shuttered more than 250 stores in 2018, including all of its small-format mobile stores. "We had opened them about 12 years ago, at a time when the penetration of smartphones was very low, so this was a great growth opportunity," CEO Hubert Joly told Business Insider. "Fast forward to 2018, smartphone penetration is a very mature industry." Best Buy doesn't appear to be in as dire straits as some other companies in this list. Although it didn't churn out as much profit as it did last year, the company gained on 2017's revenue by $2 billion. On the other hand, its stock value has fluctuated for most of the year.
13/15
Jonathan Weiss / Shutterstock.com
Mattress Firm: 274 Stores
Mattress Firm's business model was unfortunately not as firm as its mattresses. The sleep-focused retailer filed for Chapter 11 bankruptcy in October 2018, with a plan to close 700 of its stores. With more than 3,000 stores, it is the largest specialty mattress retailer in the U.S. According to company CEO Steve Stagner, the closures will bolster Mattress Firm's balance sheet while optimizing its portfolio.
14/15
Sheila Fitzgerald / Shutterstock.com
Toys R Us: 527 Stores
Toys R Us filed for bankruptcy in late 2017, which preceded its liquidation sales in March 2018. Besides the jobs lost to the toy store itself, this also resulted in toy manufacturers laying off some of their staff. Hasbro announced it would cut its employee force by 10 percent following Toys R Us' closure.
15/15
Jonathan Weiss / Shutterstock.com
Rite Aid: 1,871 Stores
Walgreens purchased Rite Aid in early 2018, and in March 2018, Rite Aid announced 1,932 stores were officially transferred to Walgreens. The transaction was valued at more than $4 billion.
Click through to read more about which retailers have Americans spending big.
More on Business
All store closing data in this article was drawn from the IHL Group.
Please note photos are for illustrative purposes only. As a result, some of the photos might not reflect the companies listed in this article.
About the Author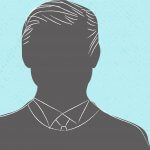 Sean joined the GOBankingRates team in 2018, bringing with him several years of experience with both military and collegiate writing and editing experience. Sean's first foray into writing happened when he enlisted in the Marines, with the occupational specialty of combat correspondent. He covered military affairs both in garrison and internationally when he deployed to Afghanistan. After finishing his enlistment, he completed his BA in English at UC Berkeley, eventually moving to Southern California.