These 10 Cities Have the Most Job Openings
Can't find a job? Consider relocating to one of these cities.
LeoPatrizi / Getty Images
Many cities currently have a healthy number of job openings, according to new data from the job website Monster. If economic growth is slowing in your area, you might consider moving to find a job.
Many of the cities on this list are among the most popular — and populated — in the country for a reason. Take a look at which industries are blossoming in cities across the nation, and find out if your city has a long-term plan for economic growth. You might just be able to find the job of your dreams.
1/11
View Apart / Shutterstock.com
1. New York
Population: 

8,622,698 

Job openings: 111,851
New York City boasts the No. 1 position on this list of cities with job openings. Education and health services make up the sector with the highest employment, followed by trade, transportation and utilities, and professional and business services, according to the Bureau of Labor Statistics.
Looking for Work? The Company With the Most Job Openings in Every State
2/11
Sean Pavone / Shutterstock.com
2. Washington, D.C.
Population: 693,972
Job openings: 78,623
As befitting the nation's capital, government jobs in D.C. make up one of the largest employment sectors, but the majority of the city's jobs are actually in professional and business services. Since there's so much going on in this city, it might be perfect for changing your career and landing your dream job.
3/11
Gabriele Maltinti / Shutterstock.com
3. Los Angeles
Population:

3,999,759 

Job openings: 66,876
Los Angeles is the capital of the world for show business — and it's the largest city in the state of California. As a result, the city's economy is naturally large and diversified. Away from the glitz and glamour of Hollywood, Los Angeles is also the home to the nation's No. 1 container port, which makes trade, transportation and utilities its top industry. Education and health services come in a close second.
4/11
Roman Babakin / Shutterstock.com
4. Boston
Population: 685,094
Job openings: 64,341
Boston is a college town, home to prestigious institutions like Harvard University, Massachusetts Institute of Technology and Boston College. In fact, as of 2016, the city had the largest concentration of top-tier research universities in the country. Boston also has a number of the country's best hospitals, including Massachusetts General. Thus, it is no surprise that the highest level of employment in the city is in the education and health services field.
Don't Miss: 20 Ways to Improve Your Chances of Getting a Job
5/11
RomanSlavik.com / Shutterstock.com
5. Chicago
Population: 

2,716,450 

Job openings: 53,955
Chicago has the fifth-highest number of job openings on the list. Most jobs in the Windy City are in the field of trade, transportation and utilities, with the professional and business services field accounting for the next-greatest amount of jobs.
How to Land That Job: The Most Creative Ways to Apply for a Job
6/11
f11photo / Shutterstock.com
6. Dallas
Population: 

1,341,075 

Job openings: 53,237
Dallas is a bright spot in the Texas economy. Economic growth over the next five years is expected to reach 4.2 percent per year, according to the city's economic forecast. Dallas is a key driver of economic growth in the state, according to the Dallas Chamber of Commerce. The city is blessed with a diverse economy, with trade, transportation and utilities being the top field for employment.
7/11
canadastock / Shutterstock.com
7. San Francisco
Population: 884,363
Job openings: 50,596
San Francisco is the fourth most-populated city in California, and it has almost as many job openings as Los Angeles, the city with the highest population in the state. With a well-known concentration of financial services companies, including Wells Fargo and Charles Schwab, it should be no surprise that the professional and business services industry is No. 1 when it comes to employment in San Francisco.
Do This: Supercharge Your Search With These 11 Free Job-Hunting Apps
8. Philadelphia
Population: 

1,580,863 

Job openings: 47,017
The education and health services field is the top employer in the City of Brotherly Love, which makes sense given that Philadelphia is home to 115 colleges and universities, according to Study.com, and 91 hospitals, according to U.S. News & World Report.
9/11
Sean Pavone / Shutterstock.com
9. Atlanta
Population: 486,290
Job openings: 41,439
Atlanta's two main industries — in terms of the percentage of the population that is employed in those fields — are trade, transportation and utilities, and professional and business services.
10/11
f11photo / Shutterstock.com
10. Houston
Population:

2,312,717

Job openings: 35,637
Houston was able to recover economically after Hurricane Harvey, so it remains one of the cities with the most job openings in 2018. Trade, transportation and utilities is the field that provides the most jobs in the city.
11/11
skynesher / Getty Images
Should You Make a Move to Find a Job?
If you live in one of these 10 cities and you're in the market, you might have a great opportunity to find your next job. If you're willing to make a move, do your homework and decide which city might suit you — and your family — best. Companies that see you as a strong match might make you an offer and even pay for you to relocate.
Click through to read about clever ways to make money online.
More on Making Money and Jobs
We make money easy. Get weekly email updates, including expert advice to help you Live Richer™.
John Csiszar contributed to the reporting for this article.
GOBankingRates used information from Monster.com to determine the number of job openings in each city. Job opening numbers were compiled on Oct. 15, 2018. The United States Census Bureau 2017 Population Estimate was used for population figures. Population numbers are accurate as of July 1, 2017.
About the Author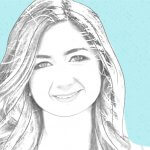 Gabrielle joined GOBankingRates in 2017 and brings with her a decade of experience in the journalism industry. Before joining the team, she was a staff writer-reporter for People Magazine and People.com. Her work has also appeared on E! Online, Us Weekly, Patch, Sweety High and Discover Los Angeles, and she has been featured on "Good Morning America" as a celebrity news expert.