3 Money Moves Women Business Owners Should Be Making Right Now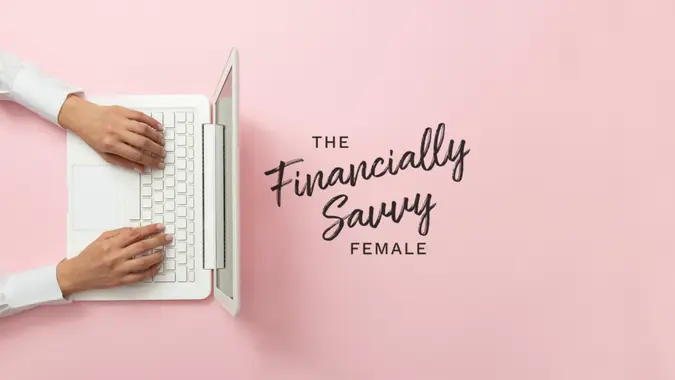 simarik / iStock.com
In today's "Financially Savvy Female" column, we chat with Marguerite Pressley Davis, a business money expert, former Goldman Sachs financial analyst, and mergers and acquisitions consultant who has helped over 10,000 diverse entrepreneurs raise over $33 million in capital. Here, she shares the money moves women business owners should be making to be successful.
It's currently a tough time to be a female business owner. Sixty percent of small businesses are either losing money or just breaking even, and women-owned businesses disproportionately suffer from cash flow issues — which can lead to business closures.
Make Moves:
"According to a recent study performed by Global Entrepreneurship Monitor, over 27% of women are in the process of starting or running a new business. But despite starting businesses at a high rate, only a startling 10% of women are running 'mature businesses,'" Pressley Davis said.
But with the right money moves, your business can thrive — even in today's challenging environment. Here are the three moves Pressley Davis says to make.
Find Out:
1. Create a Strategic Business Financial Plan
"A strategic business financial plan marries the strategy you'll be implementing in your business with the money side of how you'll bring that strategy to life," Pressley Davis said. "It turns your financial goals into actions by helping you to see how much revenue you'll need to generate to help you accomplish your goals, and also how much it will cost you to execute on generating the needed revenue. Similar to how a strategic plan maps out the strategy of how you'll bring your vision to reality, think of a financial plan as your accompanying money roadmap to help you get to your vision in a profitable way."
Make Your Money Work Better for You
This plan will inform your financial decisions and keep you on track toward meeting your goals.
"It is one of the most valuable tools to help you make strategic decisions, manage your cash needs, make investment decisions and so much more," she said. "If you don't have a financial plan for your business yet, check out Your Profit Playbook for step-by-step guidance."
Read:
Check Out:
2. Determine Your Key Financial Performance Indicators
"What you don't track you can't fix," Pressley Davis said. "Your financial KPIs, or Key Performance Indicators, are a collection of quantifiable metrics that you'll use to assess and compare your business' true financial performance against your financial goals and objectives. KPIs help you to act, decide and strategize accordingly. Knowing your KPIs is key to boosting your confidence in your decision-making and achieving long-term success. KPIs serve as your safety net, removing misleading decisions and reducing tensions that can ultimately lead to further problems within your business."
The KPIs you set will be unique to you and your business.
"It's imperative that every business owner understands what is driving their profitability," Pressley Davis said. "Understanding your key indicators will allow you to see when your performance is off track, and how to course-correct it immediately (ex: a brick and mortar business has foot traffic as a key indicator to monitor closely, as this directly drives their monthly sales). As a business owner, analyzing your company's performance is a vital part of your job. However, there are likely some numbers or metrics you value above the rest — spend time understanding what these are for your business."
Check Out:
Make Your Money Work Better for You
3. Schedule Money Check-Ins With Yourself
"Money check-ins help you to process how your business is performing at any given time, which prevents you from making uninformed decisions that can lead to overspending or continuing to take unprofitable actions," Pressley Davis said. "Now, a financial plan is a game-changer, but they work to your best benefit when you perform frequent check-ins to ensure you're on the right path. If you're going off track, no worries — since you're having these money dates with yourself, your KPIs showing your true performance and your financial plan will enable you to see right away that you are off track and be able to course-correct accordingly."
Pressley Davis recommends performing financial check-ins on a weekly basis.
"Ultimately, I do it daily, but when you're just starting out with this concept, get in the habit of performing these check-ins weekly," she said. "And if weekly still feels daunting, at a minimum, perform them monthly. They are critical to operating your business in a long-term, sustainable, profitable manner, and are key to financial success."
GOBankingRates wants to empower women to take control of their finances. According to the latest stats, women hold $72 billion in private wealth — but fewer women than men consider themselves to be in "good" or "excellent" financial shape. Women are less likely to be investing and are more likely to have debt, and women are still being paid less than men overall. Our "Financially Savvy Female" column will explore the reasons behind these inequities and provide solutions to change them. We believe financial equality begins with financial literacy, so we're providing tools and tips for women, by women to take control of their money and help them live a richer life.
Make Your Money Work Better for You
More From GOBankingRates