The Most Anticipated IPOs of 2021
These big name companies could go public in 2021.
ventdusud / Getty Images/iStockphoto
1/10
chrisdorney / Shutterstock.com
Stripe
One of America's most valuable venture-backed private startups, Stripe just might be the unicorn of all unicorns. Its most recent valuation was $36 billion and it's believed to be closing in on an unprecedented $100 billion valuation. The financial services and payment-processing platform, owned by a pair of billionaire brothers, raised $600 million earlier in the year and recently hauled in another undisclosed fundraising sum. Stripe's business is booming thanks to a sharp increase in pandemic-induced e-commerce, and although a 2021 IPO is likely, it's not yet certain. 
Learn More: The Year in Your Money
2/10
4 PM production / Shutterstock.com
Better.com
Better.com streamlined and simplified the home-buying and mortgage-lending process and cashed in on a wave of refinancing that followed historically low interest rates. The company was recently valued at $4 billion, but Better.com is hoping to see that number rise after a round of Series D fundraising brought in $200 million. It chose Morgan Stanley and Bank of America to lead its transition to the public market, which is likely in 2021.
Ready To Invest? These Are the Stocks Warren Buffett Bought and Sold in 2020
3/10
kupicoo / Getty Images
AppLovin
AppLovin is also working with Morgan Stanley in advance of a hotly anticipated 2021 IPO. After years of rumors that an initial public offering was imminent, that partnership is the first concrete move in that direction. The company has come a long way from its founding in 2012 as a platform for mobile game ads and now has expanded into game development.
AppLovin has been profitable from the beginning, but coronavirus shutdowns led to a surge in gaming and the company is expected to do $1.5 billion in 2020 and blow past its previous $2 billion valuation.
4/10
grinvalds / Getty Images/iStockphoto
Instacart
In November, Reuters was the first to report that Instacart enlisted the services of Goldman Sachs as it moves toward its IPO, which is likely in early 2021 at a valuation of roughly $30 billion. Like other private companies looking to make a public move, the grocery delivery service has benefited from the stay-at-home dynamic ushered in by the pandemic. It was recently valued at $17.7 billion but then ginned up $200 million in private fundraising.
5/10
Boumen Japet / Shutterstock.com
Bumble
Bumble revolutionized online dating by placing the onus of making the first move on its women users. Like Stripe, AppLovin, and Instacart, Bumble enjoyed a boost from COVID-19, which forced an even greater chunk of the dating scene online. The company is working with Goldman Sachs and Citigroup to manage its IPO and is backed by private equity firm Blackstone Group Inc. It will likely seek a valuation between $6 billion-$8 billion.
6/10
OpturaDesign / Shutterstock.com
Robinhood
Robinhood changed the way common people invest their limited resources with a unique business model that rounds up purchases to the nearest dollar and puts the change into a stock portfolio. Few companies can claim a bigger impact on millennial investing.
Robinhood was valued at $11.7 billion during its most recent round of private fundraising in September and has now hired Goldman Sachs to shepherd it through the early preparations for what is expected to be its 2021 IPO. 
7/10
Blackboard / Shutterstock.com
ThoughtSpot
Business intelligence and big data analytics firm ThoughtSpot is currently improving its cloud-based offerings in what appears to be a move to accelerate growth in anticipation of a 2021 IPO. Unlike many of the companies on this list, ThoughtSpot was hit hard by the pandemic—its growth rate dropped from 108% to 88%.
The company's current push toward improved cloud infrastructure and offerings is designed to offset that decline, but those efforts will almost certainly push back its IPO target date to fall of next year.
Find Out: 5 Stocks To Buy Before Christmas
8/10
Miosotis_Jade / Shutterstock.com
Petco
If it's hard to believe that one of the biggest brands in pet retail—a chain with 1,500 nationwide locations—is just now going public, then you should be grateful for your keen investment instincts. 2021 will represent Petco's third trip down IPO lane. The company first went public in 1994, then went private after a buyout in 2000 before going public again in 2002 only to go private again a few years later.
Demand for pet supplies is booming and Petco is hoping to raise enough funds by going public to position itself to capitalize on the trend. It will trade on the Nasdaq under the ticker symbol WOOF.
9/10
Sharaf Maksumov / Shutterstock.com
Nextdoor
Nextdoor found a niche in the crowded social media space by hyper-localizing online networking. The private network connects users at the neighborhood level and links people to each other as well as to local businesses, services, events, and news. It's poised for a 2021 IPO after nine rounds of fundraising ended with a haul of more than $455 million. Interested investors can get on a waiting list as more information emerges.
10/10
Chaay_Tee / Getty Images/iStockphoto
Oscar Health
Axios was the first to report in September that health care startup Oscar Health was making clear moves toward a 2021 IPO. The company was created in 2012 specifically to service customers through the Affordable Care Act but has since diversified into wider health insurance markets. So far it has raised roughly $1.5 billion from big names like Founders Fund, Alphabet, and the Kushner family's Thrive Capital.
More From GOBankingRates
John Csiszar contributed to the reporting for this article.
Photo disclaimer: Photos are for illustrative purposes only. As a result, some might be representational and not reflect the specific companies listed in this article.
About the Author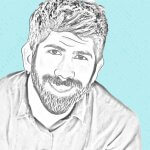 Andrew Lisa has been writing professionally since 2001. An award-winning writer, Andrew was formerly one of the youngest nationally distributed columnists for the largest newspaper syndicate in the country, the Gannett News Service. He worked as the business section editor for amNewYork, the most widely distributed newspaper in Manhattan, and worked as a copy editor for TheStreet.com, a financial publication in the heart of Wall Street's investment community in New York City.