The Most Exciting Upcoming IPOs of 2021
These big name companies could go public in 2021.
ventdusud / Getty Images/iStockphoto
1/10
chrisdorney / Shutterstock.com
Stripe
One of America's most valuable venture-backed private startups, Stripe just might be the unicorn of all unicorns. A $95 billion valuation in March made Stripe Silicon Valley's most valuable private company. The financial services and payment-processing platform, owned by a pair of billionaire brothers, raised $600 million earlier in the year and recently hauled in another undisclosed fundraising sum. Stripe's business is booming thanks to a sharp increase in pandemic-induced e-commerce, and although a late-2021 IPO is likely, there's a chance it might get bumped to 2022.
Nothing Stays the Same: Ways Investing Will Change in the Next 25 Years
2/10
4 PM production / Shutterstock.com
Better.com
Better.com streamlined and simplified the home-buying and mortgage-lending process and cashed in on a wave of refinancing that followed historically low interest rates. The company was valued at $4 billion, but that number jumped to $7.7 billion after a round of Series D fundraising brought in $200 million. It originally chose Morgan Stanley and Bank of America to lead its transition to the public market, which is still likely in 2021, but more recently it agreed to merge with Aurora Acquisitions Corp., a special purpose acquisition company (SPAC).
How To Invest In Stocks: A Beginner's Guide
3/10
grinvalds / Getty Images/iStockphoto
Instacart
In November, Reuters was the first to report that Instacart enlisted the services of Goldman Sachs as it moves toward its IPO. That's still likely to happen in 2021 at a valuation of roughly $29 billion, but there's buzz Wall Street could value the company at as much as $50 billion. Like other private companies looking to make a public move, the grocery delivery service has benefited from the stay-at-home dynamic ushered in by the pandemic. It was recently valued at $17.7 billion but then ginned up $200 million in private fundraising.
Mutual Fund Fees: What You Need To Know Before Investing
4/10
OpturaDesign / Shutterstock.com
Robinhood
Robinhood changed the way common people invest their limited resources with a unique business model that rounds up purchases to the nearest dollar and puts the change into a stock portfolio. Few companies can claim a bigger impact on millennial investing.
After filing for a confidential IPO in March, Robinhood was scheduled to go public in June, but the schedule was bumped -- but not for long. The big day is now tentatively set for some time in July.
Important: 13 Toxic Investments You Should Avoid
5/10
Blackboard / Shutterstock.com
ThoughtSpot
Business intelligence and big data analytics firm ThoughtSpot is currently improving its cloud-based offerings in what appears to be a move to accelerate growth in anticipation of a 2021 IPO. Unlike many of the companies on this list, ThoughtSpot was hit hard by the pandemic—its growth rate dropped from 108% to 88%.
The company's current push toward improved cloud infrastructure and offerings is designed to offset that decline, but those efforts have pushed back its IPO target date back to the fall at least.
6/10
Sharaf Maksumov / Shutterstock.com
Nextdoor
Nextdoor found a niche in the crowded social media space by hyper-localizing online networking. The private network connects users at the neighborhood level and links people to each other as well as to local businesses, services, events, and news. It's poised for a 2021 IPO after nine rounds of fundraising ended with a haul of more than $455 million. Interested investors can get on a waiting list as more information emerges.
7/10
Rafael Henrique/SOPA Images/Shutterstock / Shutterstock.com
Databricks
Open-source enterprise software company Databricks is worth $28 billion, which makes it one of the most valuable privately held tech companies in the world. It's unclear now whether it will go public in 2021, as originally planned, or be pushed back to 2022, but one thing is certain -- Wall Street has taken notice. According to Money Morning, there's talk that insiders expect Databricks stock to soar more than 100% when it finally does hit the open market.
8/10
Sundry Photography / iStock.com
Rivian
2020 was a watershed year for electric cars as several EV automakers went public last year. Not Rivian. The hot new emerging force in the electric market is expected to go public in September, but no date has been set as of now.
Rivian was valued at $27.6 billion, but it could go public with an IPO valuation of $50 billion. Ford has invested heavily in the company, and whenever Rivian encounters good news, Ford stock soars. If you're not comfortable gambling on an unknown entity, Ford might be a great indirect play at one of the hottest young names in the EV market.
9/10
SFIO CRACHO / Shutterstock.com
GitLab
DevOps firm GitLab has been flirting with going public for years, but it looks like 2021 might finally see that dream become a reality. It recently purchased machine-learning firm UnReview in an effort to shore up its value to investors who might still be on the fence. At the start of the year, GitLab was still weighing its options after an employee share sale led to the company being valued at $6 billion.
10/10
tommaso79 / iStock.com
DoubleDown
Founded in Seattle in 2010, casual game maker DoubleDown was all set to go public in July 2020, but its debut on the stock market was postponed as the company reorganized.
That reorganization continued into 2021. Early in the year, DoubleDown announced that it was cutting 55 jobs in its Seattle office to concentrate its operations in Seoul, South Korea. It's not clear when in 2021, that the game maker will hit the market, but it has filed IPO financial statements with the SEC.
More From GOBankingRates
Photo Disclaimer: Please note photos are for representational purposes only.
About the Author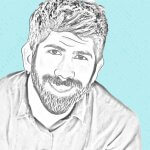 Andrew Lisa has been writing professionally since 2001. An award-winning writer, Andrew was formerly one of the youngest nationally distributed columnists for the largest newspaper syndicate in the country, the Gannett News Service. He worked as the business section editor for amNewYork, the most widely distributed newspaper in Manhattan, and worked as a copy editor for TheStreet.com, a financial publication in the heart of Wall Street's investment community in New York City.