Billion-Dollar Companies That Were Started in Garages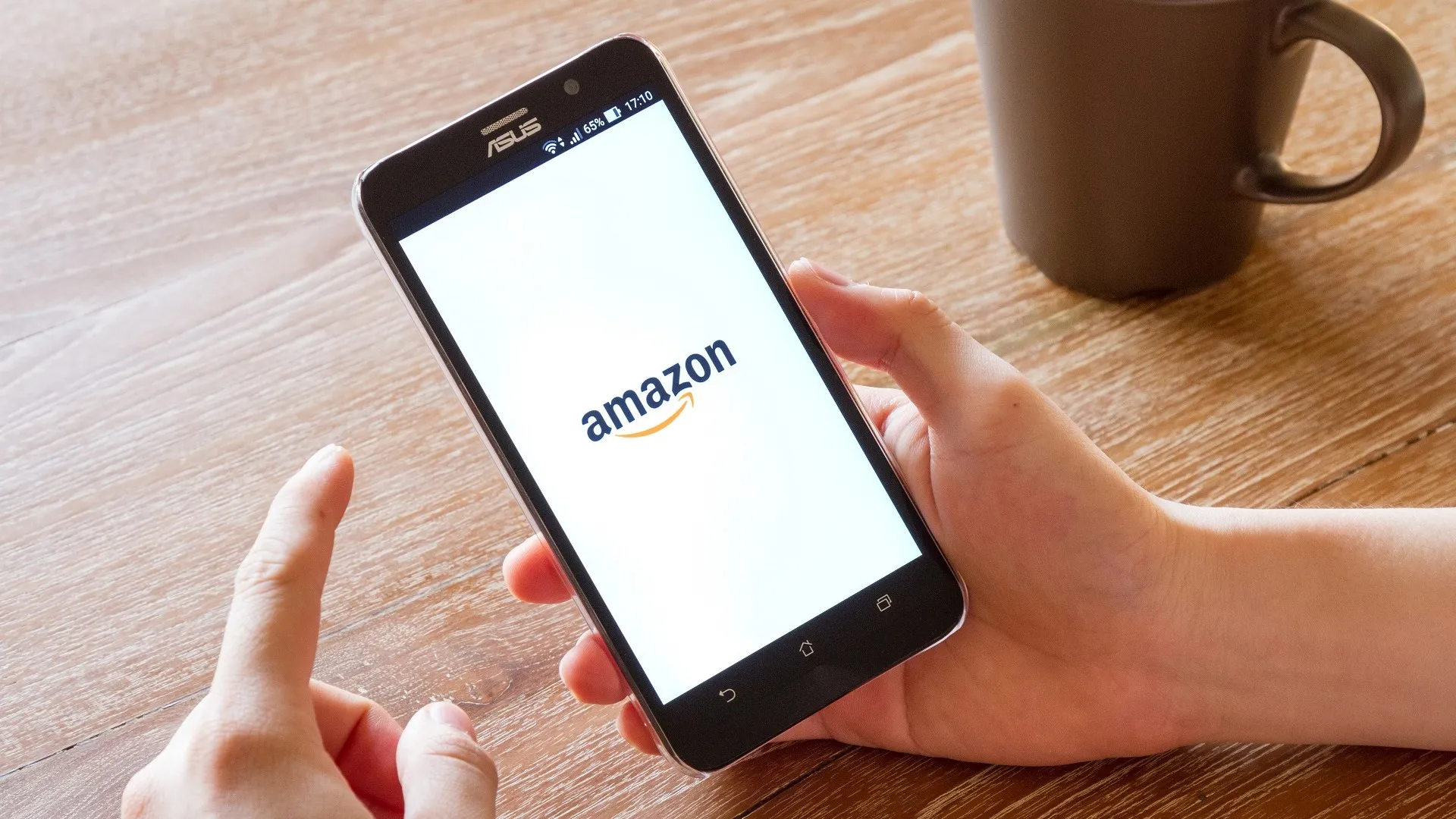 Many garages are home to workbenches or makeshift art studios. Others give shelter to jet skis, cars or stuff that was cluttering up the house. 
Some garages, however, are destined to go down in history as the birthplaces of some of the biggest and most transformational companies in history. The following is a list of billion-dollar companies — to be fair, a few are actually trillion-dollar companies — that changed the way we shop, conduct business, find information and play with toys.
They were minted in different years and rose to prominence in different corners of the economy, but they all have one thing in common — their founders launched them from garages. 
Amazon
Year established: 1995
Current value: $1.25 trillion
In 1995, Princeton graduate Jeff Bezos started an online bookstore in his home garage — his vision was for Amazon to be "an everything store." In those early days, however, the servers used to facilitate transactions required so much power that even a hairdryer could blow a fuse.
The garage space provided him with the means to store goods, conduct transactions and send shipments. In the first few months of operation, Amazon had shipped items to 45 different countries.
Microsoft
Year established: 1975
Current value: $1.95 trillion
Microsoft paved the way for personal computing and the digital era — but it began in a garage in the time of typewriters.
Childhood friends Bill Gates and Paul Allen founded the company in 1975 in Albuquerque, N.M. Allen dropped out of Washington State University and Gates dropped out of Harvard to pursue this dream. After achieving computer software success, the business moved its headquarters to Bellevue, Wash., a suburb of Seattle, where the pair grew up.
By 1987, Gates had become the world's youngest billionaire at 31 — not bad for a college dropout.
Make Your Money Work Better for You
Apple
Year established: 1976
Current value: $2.49 trillion
Apple is synonymous with iPhones today, but it all began with computers in 1976. College dropouts Steve Jobs and Steve Wozniak wanted to make user-friendly computers and launched the Apple I out of Jobs' garage in Los Altos, Calif. Wozniak has said in recent years that the "garage" served as more of a storage facility than a design center, however.
The company went public in 1980, shortly after sales jumped from $7.8 million to $117 million with the release of the Apple II and colored graphics.
In January, Apple became the first company in history worth more than $3 trillion — more than the GDP of the U.K., according to Forbes.
Google
Year established: 1998
Current value: $1.42 trillion
In 1995, Larry Page and Sergey Brin met when Page was receiving a tour of Stanford for graduate school. The two got to work in a dorm room before upgrading to garage office space.
At Stanford, the pair built a search engine (formerly called Backrub) that used links to determine the importance of individual pages on the web. It didn't take long for Silicon Valley investors to notice. Sun co-founder Andy Bechtolsheim wrote the duo a check for $100,000, and the rest is history.
Hewlett-Packard (HP)
Year established: 1939
Current value: $33.55 billion
Bill Hewlett and Dave Packard first met in 1934, but it wasn't until four years later that the two began to work part-time in a rented Palo Alto garage with $538 in capital. Their first product was the audio oscillator, used to test sound equipment, known as the HP Model 200A. The company got its big break when Walt Disney ordered several HP Model 200B oscillators for its upcoming animated film, "Fantasia."
Mattel
Year established: 1948
Current value: $7.91 billion
Today, Mattel is best known for Barbie and Fisher-Price, so it might be hard to believe the product line began with picture frames and a meeting of the minds. In 1945, Elliot Handler and his wife Ruth partnered with Matt Matson, a former colleague, and built picture frames out of a Southern California garage.
Soon the group created Mattel, inspired by the names Matt and El. Despite the success of the frames, Elliot began an artistic side gig: constructing dollhouse furniture out of the picture frame scraps.
Eventually, the doll-sized furniture sales overtook the sales of the picture frames, and the team decided to shift its focus to toys. The first Barbie doll debuted in 1959.
Make Your Money Work Better for You
Harley-Davidson
Year established: 1903
Current value: $5.25 billion
Like many other startup stories, Harley-Davidson hails from humble roots. It didn't start in a garage, but a small, wooden shed in Milwaukee with the words "Harley-Davidson Motor Company" scrawled across the door.
It was there that William S. Harley and Arthur Davidson constructed their first motorcycle in 1903 after Harley designed and completed the blueprint for the motorized bicycle two years prior. Soon, the bike would be picked up by a Chicago dealer, creating the need for a bigger production facility.
Yankee Candle
Year established: 1969
Current value: $8.35 billion (parent company Newell Brands)
A high school student's desire for a unique Christmas gift for his mom became a million-dollar idea. Michael Kittredge was 16 when he used a collection of items around the house to create a scented candle for his mom. A neighbor saw his creation and asked to buy it before he could give it to her, however. The money she gave him was enough to make more candles — one for his mom and another to sell.
Realizing the potential of this idea, Kittredge continued to make candles out of his garage that Christmas season and opened a store near the college campus at Mount Holyoke within five years. Now, the company operates worldwide.
Maglite
Year established: 1955
Current value: No market cap for a privately held company; $270 million annual revenue
Maglite flashlights — long known for quality and durability — are the creation of Tony Maglica, a Croatian immigrant who used his machinist skills to build a business in his Los Angeles garage. He managed to design Maglites in his off hours from different odd jobs to make ends meet.
Word eventually got out about the product and it was picked up by the military and other industries. By 1974, the company was incorporated. In 1979, Maglica designed Maglite flashlights specifically for police forces, taking the company to new heights.
Dell
Year established: 1984
Current value: $32.05 billion
When you're in college and don't have a basement, you use the next best thing to launch your business. Dell founder Michael Dell was enrolled at the University of Texas in Austin when he began selling personal PCs from his dorm room.
Dell wanted to lower prices by selling directly to the customer. His innovative idea took off and allowed him to drop out of school before securing actual office space in North Austin.
Make Your Money Work Better for You
Walt Disney Co.
Year established: 1923
Current value: $187.1 billion
Walt Disney is one of history's most famous entrepreneurs, and the company he built is now the largest media and entertainment company on Earth. It's not just theme parks, a cruise ship line and the world's mightiest library of kids and family movies.
Disney owns ESPN, Marvel, Star Wars, 20th Century Fox, ABC, A&E, the History Channel, Hulu — the list goes on and on. It all started in a garage owned by his uncle Robert Disney, which remains the prized possession of the Stanley Ranch Museum in Garden Grove, Calif. History's most iconic animator rented the garage from his uncle for $1 a month to use as his first studio in 1923.
More From GOBankingRates
Andrew Lisa contributed to the reporting for this article.