Cinnamon Toast Crunch and 9 More Big Brands Who Stumbled During Huge PR Scandals

9 min Read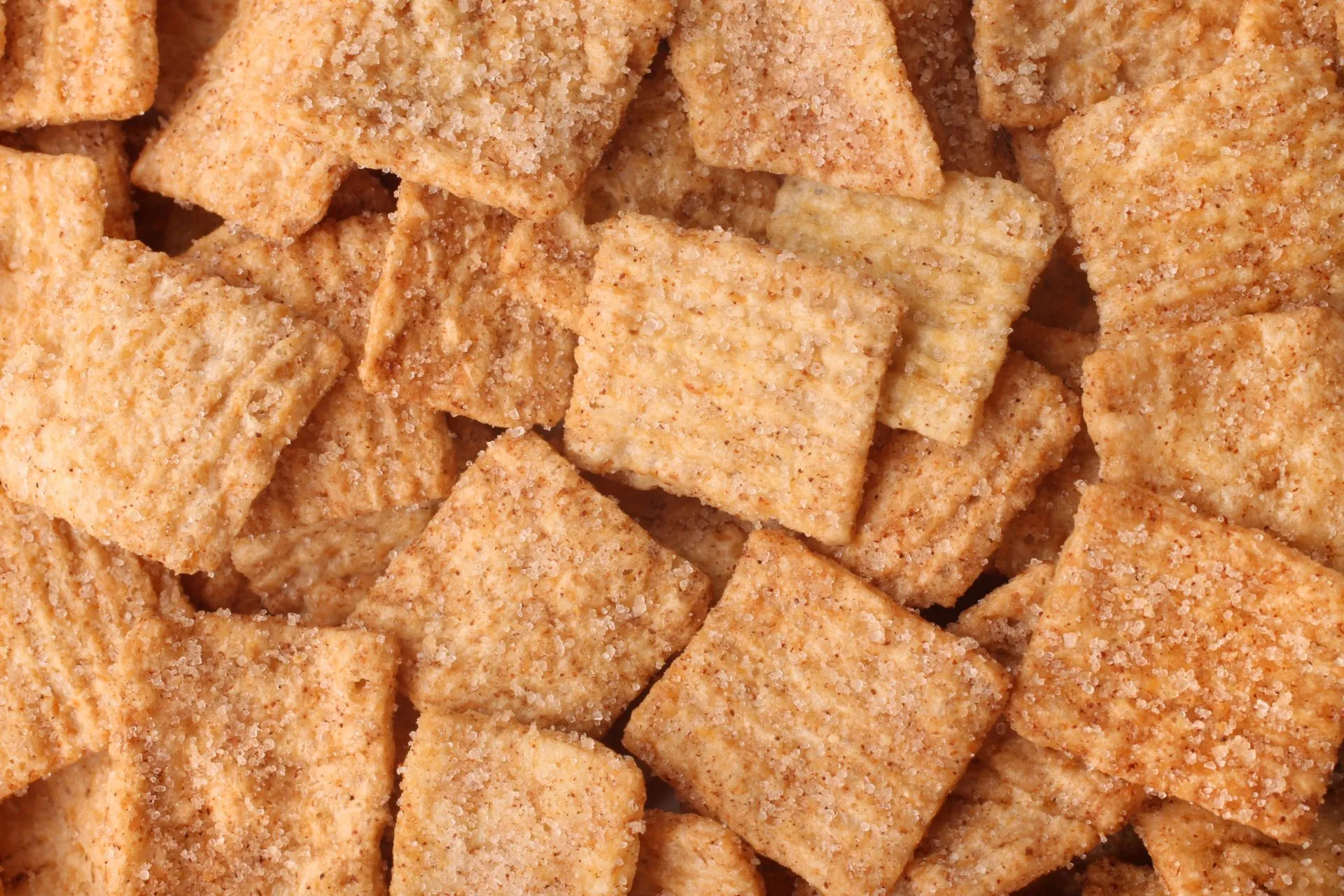 In late March, General Mills was caught in a scandal after a marketing professional named Jensen Karp allegedly discovered shrimp tails and possibly rat droppings in a box of his beloved Cinnamon Toast Crunch.
The brand has been criticized for its cold handling of the accusation, not truly apologizing and maintaining that no matter what was found in the box, it didn't happen at their facilities. Meanwhile, Karp – who is married to former "Boy Meets World" star Danielle Fishel – has faced allegations of abuse online in the wake of all the publication.
No matter how the the Cinnamon Toast Crunch debacle turns out, brands have shown time and again how tricky public relations can be in the face of a scandal.
Find Out: The Classic Brands You Love Are In Trouble
Whether it's a potential shrimp trail (or "accumulation of sugar," as Cinnamon Toast Crunch apparently described it) in a box of cereal or an exploding phone, corporations have had to weather substantial storms when things have gone wrong.
Despite apology statements and product withdrawals, the financial damage done to brands who undergo lawsuits, safety recalls and public outcry is often deep and ongoing.
Here are nine of the biggest brand scandals of recent years, how much money was lost and how the brands are recouping.
Last updated: June 23, 2021
Make Your Money Work Better for You
Volkswagen
Volkswagen lost billions after being caught in an emissions scandal of sizable proportions. In 2015, the German car manufacturer was exposed for programming its cars to pass emissions requirements only while being tested, making the diesel engines appear much more environmentally friendly than they were. The findings only applied to U.S. models, but VW admitted to producing 11 million cars worldwide with the counterfeit technology.
The manufacturer set aside $18.28 billion to cover the costs of legal fees and recalls related to the scandal in 2015, however, things quickly started to look up. In February of 2016, VW reported profits of $5.4 billion. The company reported double digit returns in 2017 and has grown steadily ever since.
Learn More: Things To Know About the Crazy Rich World of Amazon
Samsung
Samsung saw its share of controversy, and losses, in 2015 after is phone-exploding snafu. In September of 2015, Samsung recalled its Galaxy Note 7 after several cases of the phone catching fire while charging. The brand reported in January 2016 that defective batteries were to blame, but the explanation didn't make up for the more than $5 billion loss associated with the recall.
Amid the brand's internal chaos was the political scandal rocking South Korea, where Samsung is headquartered. In February 2016, Samsung's de facto leader Lee Jae-Young was arrested under allegations of corruption tied to South Korea's recent impeachment of President Park Geun-hye.
The Samsung heir was convicted and sentenced to five years in prison. He served 11 months of his sentence before it was suspended on appeal. In January 2021, he was re-sentenced to two and a half years in prison.
Check Out: 25 Biggest Companies You've Never Heard Of
Chipotle
Fast casual food chain Chipotle struggled for a while to bounce back following a massive E. coli outbreak at some of the brand's restaurants in 2015.
The chain made headlines when 60 customers in 14 states became sick after eating at the burrito restaurants. After the outbreak, Chipotle's (CMG) stock fell 40 percent from its all-time high. The company posted its first ever quarterly loss in the first quarter of 2016, bleeding $26.4 million, and reported annual sales of $3.9 billion, down 13 percent from the year prior, according to Fortune.
In an effort to change customers' perceptions, Chipotle retrained its staff, increased restaurant inspections and launched a massive new ad campaign in April 2017. The chain also announced a menu overhaul, announcing that its food was now made with "only real, whole ingredients" from its meats to its tortillas.
The changes proved successful, as the company reported $1.6 billion in sales in 2020 despite being rocked by Covid-related expenses.
Make Your Money Work Better for You
Mylan
Mylan was forced to pay a $465 million settlement in 2016 after public and congressional outrage over its inflated pricing of the EpiPen, which is used by 3.6 million Americans to combat life-threatening allergic reactions.
According to data from Fortune, the company acquired EpiPen in 2007 and raised the wholesale cost of the injection device 500 percent, from $100 to $600 by spring 2016. Company CEO Heather Bresch said Obamacare was partly to blame for the price increase.As a result of the pricing scandal, the company launched a cheaper generic version of the medication. EpiPen's market share dropped from 95 percent in summer 2016 to around 70 percent in spring 2017, according to Athenahealth.
Competing drug manufacturers Impax Laboratories also introduced a generic EpiPen alternative, which sells for $109.99 for a two-pack.Bad news persisted for Mylan in April 2017 of this year when the drug company announced a nationwide recall of the EpiPen after two incidents where the device failed to release its medicine. In 2020, Mylan merged with Pfizer.
Staying Power: Big-Name Brands That Have Been Around for More Than a Century
FIFA
In the summer of 2015, America and Switzerland slapped a number of FIFA executives with charges of corruption. According to the U.S. indictment, marketing heads from the governing body of soccer paid and agreed to pay "well over $150 million" in bribes to win marketing rights for international soccer tournaments like the World Cup. To put that in perspective, the 2014 FIFA World Cup raked in more than $2 billion from tournament sponsors, broadcasting and merchandising.
FIFA's legal fees alone totaled $50 million in 2015, but the true hit to the organization was the threat of lost sponsors. Disappointed with FIFA's handling of the scandal, major sponsors such as Visa, Sony and Coca-Cola made public statements about their concerns over the incident, threatening to pull out if the organization didn't make immediate changes.
FIFA recorded a net los of 369 million dollars in 2016 as a result of the scandal.
Make Your Money Work Better for You
United Airlines
In 2017, United made headlines when videos of a passenger being forcibly dragged off one of its planes for no reason began circulating.
Little more than 24 hours after the widely socialized incident, shares of United Continental Holdings (UAL) fell 3.7 percent in morning trading, knocking $830 million off the airline's market cap, according to Marketwatch. Prior to the market's open, United shares were down as much as 6 percent in premarket trading.
This came on the heels of an earlier debacle in late March 2017 when United refused to let three young female travelers board a flight because they were wearing leggings.
According to spokesman Jonathan Guerin, United had the authority to dictate the girls' wardrobe because they were holding free friends-and-family tickets. He said that regular fare-paying passengers are free to wear what they like, but friends and family must meet a certain dress code.The airline faced widespread backlash from the public and celebrities alike who claimed that United had sexualized the pre-teen girls.
The negative publicity certainly didn't help the airline's track record of disgruntled customers — it ranked dead last in a 2016 survey of North American airlines customer satisfaction published by J.D. Power.
Since then, United and other airlines  made pledges to not remove passengers from flights unless it was for security or safety reasons. Despite legislation introduced to curb overbooking on flights and inappropriate behavior, United and other airlines were largely left to their own devices.
MyPillow
It would be difficult to discuss 2020 scandals without mentioning MyPillow CEO Mike Lindell. Growing his pillow business from a small mall kiosk to a $300 million business, Lindell quickly became the prototype for the American dream.
Lindell grew his business leveraging infomercials. In 2011 alone, he spent close to $100 million on infomercials which allowed the company to grow from 5 to 500 employees.
Then, in early 2016, Lindell came out as an early and avid Trump supporter. He quickly became one of the loudest and most loyal allies of the Former President Trump, even securing a spot as one of his advisors.
Soon after, companies swiftly severed ties and sales began to suffer. Bed Bath & Beyond, Kohl's, Kroger's and BJ's were among some of the highest profile companies to announce they would no longer sell Lindell's products.
Lindell also vehemently defended Trump's election fraud claims. This led to Twitter suspending his account and a pricey Dominion lawsuit.
Data has shown that Lindell increases spending as bad press increases. Since January, spending on MyPillow Facebook ads has increased $3.6 million.
Make Your Money Work Better for You
WeWork
One of the largest corporate scandals in recent history is the downfall of the WeWork IPO and its CEO Adam Neumann. By 2018, the co-working share space CEO was worth billions. His energetic style and modern office spaces that promoted communal working and playful amenities sky-rocketed in value. In 2017, SoftBank invested 4 billion dollars in WeWork with a $20 billion valuation – one of the largest private investments in history.
After years of growth, and seemingly unlimited spending, WeWork filed to go public. Along with that came increased scrutiny into their finances and of their CEO. Neumann's partying and drug use became front page news alongside deep dives into valuations that were far lower than first anticipated.
WeWork's model worked well on the heels of a recession and a time of tremendous growth, but its sustainability in the face of recession was never tested and many analysts started to call for devaluation. This eventually led to a delayed IPO, during a time where rents were skyrocketing in major cities and putting a major strain on the company's cash flow.
WeWork then laid off about 2,400 employees and Neumann eventually stepped down as CEO. Neumann sold an idea of tremendous growth and value to investors and his employees, but by November 2019, WeWork's worth had plummeted 80% and the prior "unicorn of Wall St." was no longer.
Tesla
Tesla, and its CEO Elon Musk, are no strangers to controversy. Once touted as one of the greatest innovators in recent history, Musk's recent antics have cost his company's share prices to drop sharply.
Trouble started in 2018, when Musk smoked marijuana on The Joe Rogan Experience and began speaking erratically in interviews. Shareholders and investors reacted.
Nomura, a major holder of Tesla, slashed its value by 25%. The news, plus increased erratic behavior by Musk, cause the share price to drop over 28% over the year.
A new and uncertain, albeit strong, business model made investors wary when coupled with even more uncertainty at the hands of Musk's incessant tweeting. Investors largely wanted Musk to step down as CEO and put more steady leaders in place.
Musk refused, and his antics worsened into 2020 where he refused to lock down his factories in the wake of the pandemic. Claiming lockdown measure were fascist, Tesla's share prices have been erratic since mid 2020.
More From GOBankingRates
About the Author