The Cost to Fund Elon Musk's Genius Ideas
From the Hyperloop to the future of Tesla, here are the price tags for Musk's ideas.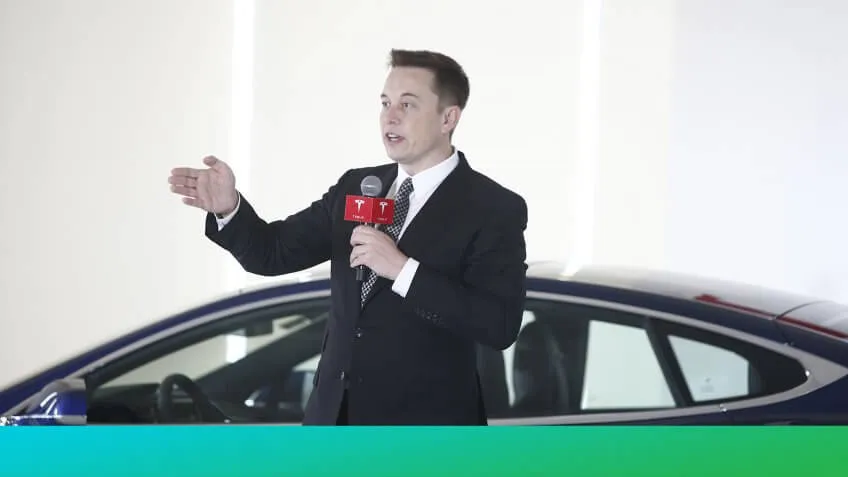 VCG / Getty Images
The benevolent billionaire. The eccentric mega-genius inventor who uses his powers for the good of planet Earth and its people. We must be talking about Tony Stark, right? Maybe Bruce Wayne?
No, we're talking about the real-life billionaire philanthropist from South Africa, Elon Musk. If you aren't familiar with Musk — who's currently valued at a net worth of approximately $17 billion — you're probably familiar with his projects. Though he first shot to success as the founder of PayPal, Musk has since spearheaded Tesla Motors and SpaceX, among others. These two pillars represent some of the entrepreneur's key passions: energy efficiency and renewability, space exploration and redefining the concept of transportation. He also dabbles in boring underground tunnels and finding ways to make artificial intelligence safer.
In a way, we're all hoping for Musk to save the world — at least, before he leaves it behind for his Mars colony. Here's how much it'll cost him to do just a little bit of that world-saving.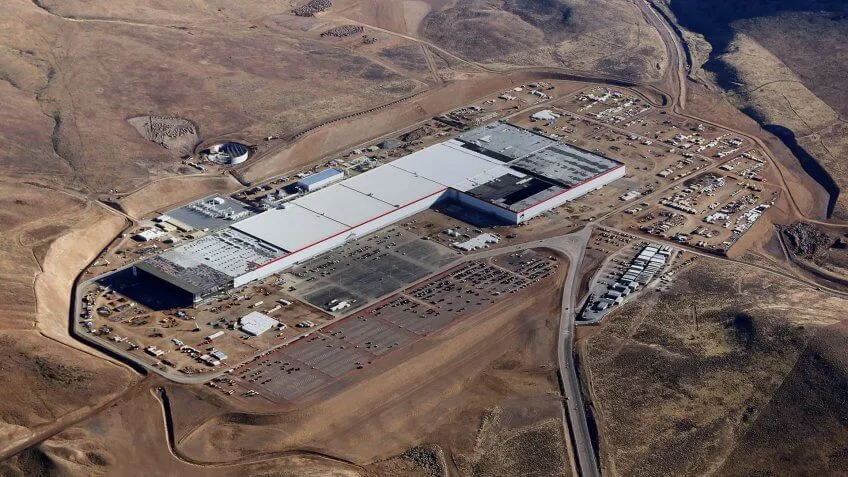 ©Tesla Motors
Tesla Gigafactories
Estimated Project Costs: Through 2020, Tesla and its partners will invest $4 billion to $5 billion.
Tesla might be synonymous with electric cars, but Musk's brand also covers alternative energy projects outside the confines of the freeway. The most ambitious of them is the Gigafactory, a massive installation in the Nevada desert that caters to the production of lithium-ion batteries for electric cars and Tesla's own Powerwall, a lithium-ion battery for the home, among others.
With the ability to provide for the 500,000-plus electric vehicles Tesla plans to produce yearly, as well as manufacturing batteries for partners like Panasonic, the Gigafactory has the potential to reduce the cost of lithium-ion battery packs by more than 30 percent, producing more than 100 gigawatt-hours' worth of batteries per year. And it's all powered by renewable energy.
The Gigafactory — a cornerstone of Tesla's drive to accelerate the world's transition to renewable energy — officially began battery production in January 2017. In a TED Talk that same year, Musk announced early plans for two to four more locations. Not bad, considering he also estimated that it would only take about 100 Gigafactories to wean the world off of fossil fuels.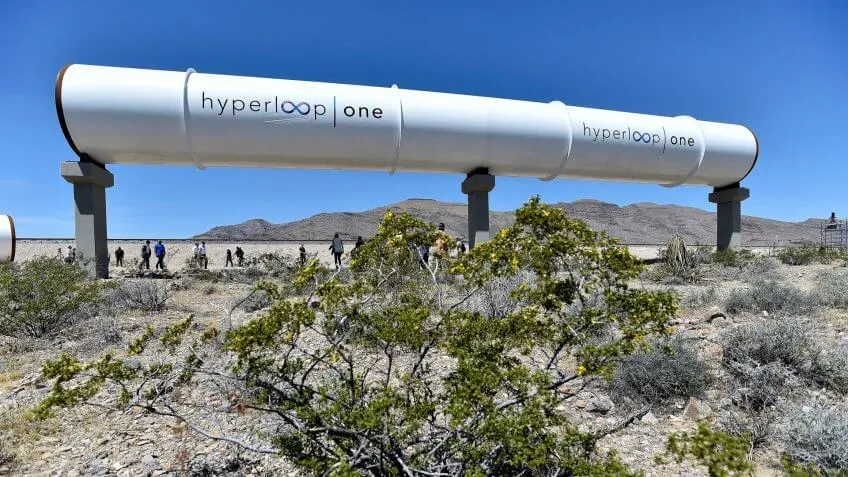 David Becker / Getty Images
Hyperloop
Estimated Project Costs: The first Hyperloop connecting Finland and Sweden would cost an estimated $21 billion, with an average ticket cost of $28 per passenger and a projected operating profit of $900 million per year, according to accounting firm KPMG and Engadget.
"Right now, one of the most soul-destroying things is traffic," Musk told TED moderator Chris Anderson in April of 2017. "It affects people in every part of the world. It takes away so much of your life. It's horrible."
So Musk really hates traffic, but what's he going to do about it? In addition to Tesla's self-driving car project, one of Musk's babies is the Hyperloop. Hyperloop One, according to its creators, is "broadband for transportation." The idea is that passengers in a levitated pod will be jettisoned turbulence-free through a low-pressure tube, achieving airline speeds at bus-ticket prices with no fossil fuels to speak of.
Though it's uncertain who would pay for the Hyperloop's construction, the project's first SpaceX-funded test run occurred in May 2016, with a full system test scheduled for later this year. Musk hopes to move cargo by 2020 and people by 2021, but it's going to cost him to the tune of about $40 million per kilometer of loop. That might sound pricey, but it stacks up pretty well against the projected $56 million per-kilometer cost of California's less speedy and less energy efficient high-speed rail.
Don't Miss: 11 Billionaires With Big, Bold Ideas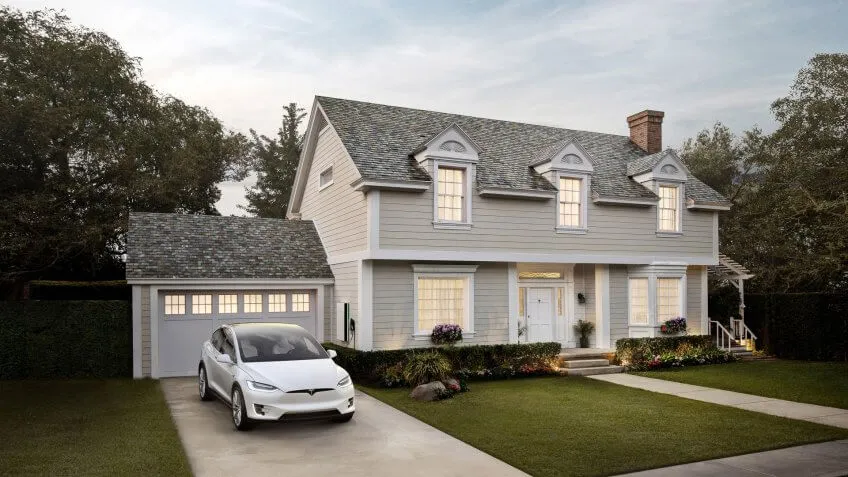 ©Tesla Motors
Tesla Solar Roof
Estimated Project Costs: In 2016, Tesla acquired SolarCity, the originator of the solar shingles project, for $2.6 billion.
Tesla has already begun taking orders for their solar glass roof and is now expected to begin installation in June of 2017 in California. Tesla's roof will then be slowly rolled out across the country and installations will be administered by SolarCity. While traditional solar panels look like, well, solar panels, Tesla's Solar Roof shingles hide solar cells in durable tiles that look like Tuscan clay or French slate from the ground level. Besides style, the solar cells pack a power warranty of 30 years, a weatherization warranty of the same duration and a pretty unbelievable tile warranty: infinity, or the lifetime of your house, whichever comes first.
Regarding those costs, Consumer Reports says that the Solar Roof should cost a maximum of $24.50 per square foot, including the cost of a Tesla Powerwall to store the energy. Over a 30-year period, including tax credits, a Solar Roof could save homeowners between $13,500 and $41,800 in energy costs. But considerations like the state of your existing roof, the upfront cost and your access to sunlight remain.
As solar policy analyst David Sarkisian told Consumer Reports, "It's revolutionary in the sense of how they're incorporating solar ... but (your decision's) still going to be informed by the same things you would look at for typical solar panels."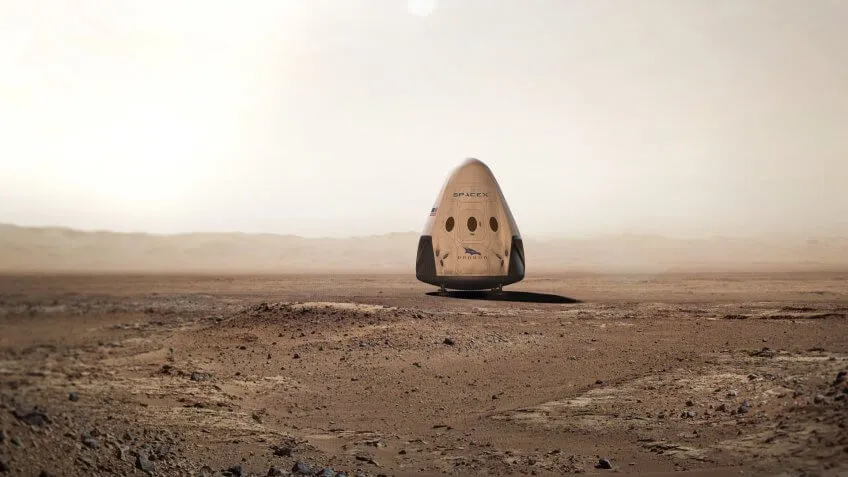 SpaceX / Flickr.com
Mars Oasis
Estimated Project Costs: Though Musk hasn't been as vocal on project costs lately, he estimated an eventual $36 billion price tag for his Mars colony back in 2012.
You could rightfully call every single one of Musk's projects ambitious, but the Mars Oasis is on a level of its own. And though he hasn't been as publicly enthusiastic about the notion in the past few years, it was only in September of 2016 that SpaceX reiterated its plans to start inhabiting Mars sometime around 2026.
The plan is to send a reusable SpaceX rocket — starting with an unmanned ship sometime in the next two years — every 26 months. These ships would cost about $560 million to manufacture and about $70 million per Mars trip, in terms of maintenance, propellant and amortization. Colonists would pay about $200,000 for the trip, with the intent of creating a fully functioning colony over 40 to 100 years.
"Ambitious" hardly covers the scope of the Mars project, and even Musk himself doesn't claim to be 100 percent certain of the human race going interplanetary. But as he's said on the subject, "If something is important enough, then you should do it anyway."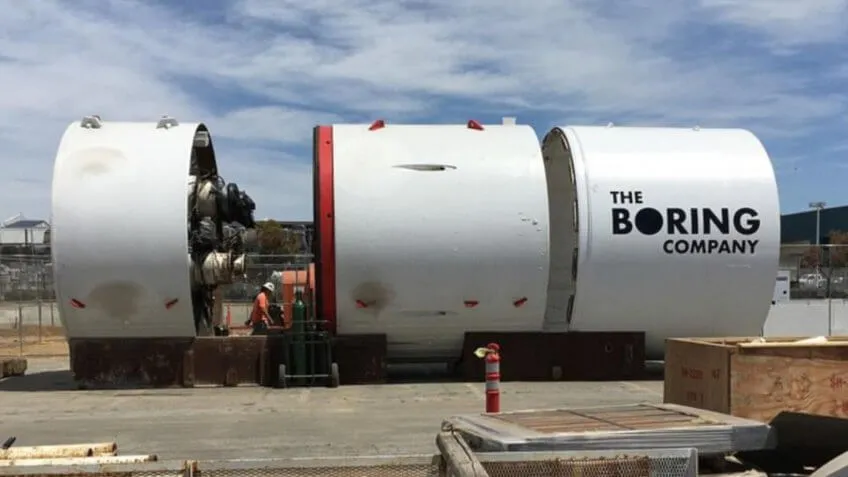 ©The Boring Company
The Boring Company
Estimated Project Costs: Currently, underground tunnels for transportation cost up to $1 billion per mile. The Boring Company aims to reduce that cost by a factor of more than 10.
Remember how Musk hates traffic? Well, here's another method for alleviating it: a deceptively simple network of underground tunnels that essentially "skate" cars on elevators at speeds of up to 130 miles per hour, reducing the commute from Westwood to LAX to about five or six minutes. The Boring Company — Musk's punny name for one of his latest endeavors — claims that there's no limit to the number of tunnels that can be built, theoretically combating any degree of traffic.
As a newly public endeavor, there isn't a lot of information on potential project costs, but Musk and crew have shared their plans for how to reduce the cost of tunneling. The formula involves halving the average tunnel diameter to reduce costs by three to four times while increasing the speed of the tunnel boring machine, and switching diesel reliance over to electric power.
Though actual work from The Boring Company hasn't yet begun, they're currently hiring everything from TBM operators to tunnel design engineers. And, yes, the tunnels will also be used for the Hyperloop.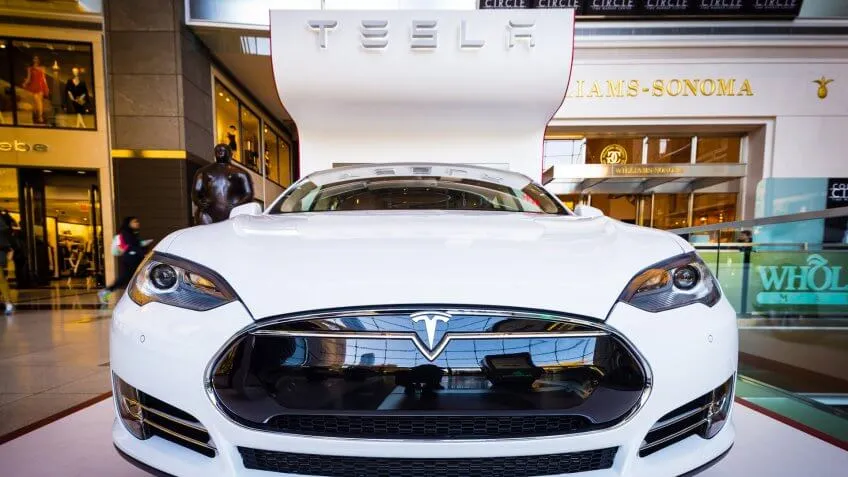 llen.G / Shutterstock.com
The Future of Tesla Motors
Estimated Project Costs: $6.2 billion in research and development and capital expenditures since 2008, according to Forbes, garnered from a combination of revenue and investors.
Tesla Motors, purveyors of high-end all-electric sports cars, remains Musk's most visible business front — it's a crucial source of both funding and public mindshare, and an immediate way to start reducing emissions and fossil fuel reliance right now. In contrast to some of Musk's future-leaning projects, you can buy or finance a Tesla car today.
Forbes reports that the Tesla you buy — let's say a Model 3, which retails for about $35,000 — will generate $20 billion in yearly revenue and $5 billion in gross profit if Musk hits his 500,000 car production goal in 2018.
That still leaves a $1.2 billion gap in revenue versus R&D and capital expenditures, however. Speaking to Forbes in 2016, Barclays analyst Brian A. Johnson is optimistic — he notes that Wall Street investors have previously filled that gap for Tesla without much of a problem and projects that the company will be able to rely on raising an additional $1.7 billion in 2017.
Is It Worth It? The True Cost of Owning an Electric Vehicle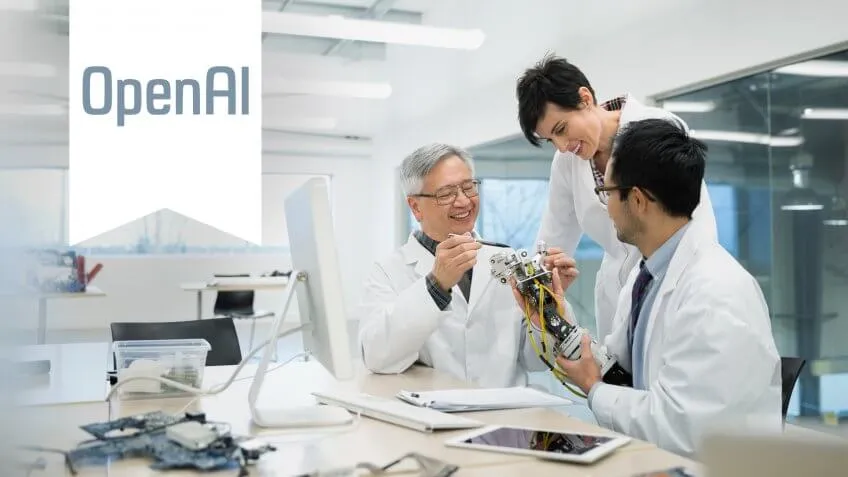 Hero Images / Getty Images
OpenAI
Estimated Project Costs: About $1 billion, according to Wired and the BBC; the money comes from backers like Musk himself, PayPal co-founder Peter Thiel, and partners like Infosys and Amazon Web Services.
You know you've made it when one of your more modest projects has a price tag of "only" about $1 billion. That's exactly the case with Musk's OpenAI project, a non-profit research company that has two key aims: to ensure that artificial intelligence is as safe as possible while also being as widely and evenly distributed as possible.
OpenAI is already in full swing. Its budget goes toward a full-time staff of 60 researchers and engineers who publish their findings online and at worldwide conferences, and develop free-to-use, open-source software tools for widespread distribution.
If OpenAI sounds a lot like a team of benevolent researchers trying to prevent a Skynet-style situation, that's because it basically is. As Musk explained onstage at Recode's Code Conference in 2016, "If AI power is broadly distributed to the degree that we can link AI power to each individual's will … then if somebody tried to do something really terrible, then the collective will of others could overcome that bad actor."
In a statement that perhaps best sums up Musk's whole modus operandi, he said, "It's really just trying to increase the probability that the future will be good." And for that, cost should never be a factor.
Earn Like Elon: How to Invest Like Elon Musk