Costco CEO Steps Down After Over a Decade: 3 Ways Consumers Could Be Impacted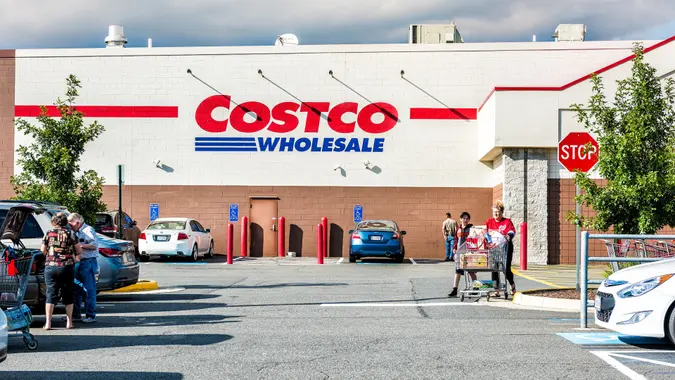 855684128 / iStock.com
While the pandemic, record-high inflation and rising prices crushed many businesses, the past three years have been very kind to Costco. The membership-only retail chain continues to provide value for its loyal customers and consistent returns for its investors.
As the market leader and a mega-corporation, Costco will likely be able to ride out any economic anxiety, and it hopes, a major organizational shake-up, to stay above its competitors.
Costco Wholesale has announced that longtime CEO Craig Jelinek will step down from his position at the beginning of 2024, handling the reins to current COO Ron Vachris, who has spent decades working at the retail giant.
Passing the baton from Jelinek to Vachris has been in the works since the latter was appointed Costco's No. 2 executive and joined the company board in Feb. 2022. The change in leadership should be a smooth transition for the company, but will it impact customers?
3 Ways Consumers Could Be Impacted
The value retailer will seemingly always command loyalty from its huge customer base looking for bulk products and cheap private label brands. Its membership renewal rates are at all-time highs: 92.6% in the U.S. and Canada and 90.4% worldwide.
But Jelinek was responsible for much of Costco's growth since he became CEO in 2012. We'll have to see whether Vachris will stick to what's been successful or make some riskier changes. As Quartz noted, outsider CEOs tend to exhibit more extreme results as compared to insiders, who, "constrained by their past decisions and relations, may hesitate to make bigger and bolder moves."
Make Your Money Work Better for You
Here's three ways consumers might be impacted by the change in Costco CEOs.
1. More Warehouses
Under Jelinek's leadership, the number of Costco warehouses jumped from 592 to more than 860 warehouses in the U.S. and a handful of other countries (among them, Japan, Korea, Australia, Spain, France, Iceland, New Zealand and Sweden). Expanding the business has increased share price and revenues and this should continue under Vachris' tutelage.
"The company's share price has surged under Jelinek, from about $80 per share in early 2012 to over $550 today. Its share price has gone up over 25% so far this year, outperforming the benchmark S&P 500," states USA Today. "And revenue has more than doubled, from $99 billion in 2012 to $242.3 billion in the latest fiscal year."
Although it was late in adopting an e-commerce presence, it has been growing its online sales business in recent years, per The Wall Street Journal.
2. Membership Costs
While potential membership price increases will make investors happy, the company hopes it won't turn away too many new members. As CNBC's Make It pointed out, Costco last increased its memberships prices in June 2017, raising its "everyday value" Gold Star membership by $5 from $55 to $60 per year (plus applicable taxes) and its "2% annual reward" Executive membership to $120 a year from $110.
The company has held off raising membership prices as of late, perhaps due to its soaring membership renewal rate. But, speaking during a December 2022 earnings report, Costco CFO Richard Galanti was resolute that the company will need to implement a cost upgrade — but will wait until the time is right.
Make Your Money Work Better for You
"It's a question of when, not if," he said. "There's no analytical framework we use other than we feel very good about our member loyalty and our strength. And if we wanted to do it yesterday, we could. If we want to do it six months from now, we can. So, we'll wait and see."
3. Food Prices
While inflation has steadily decreased over the past year, food prices remain stubbornly high. It would be foolish to think that Costco would resist increasing prices on its products. As USA Today noted, certain food court items, like the popular chicken bake and soda combo, have already jumped in price. The cost of two food items, however, won't change anytime soon.
Per USA Today: "During an earnings call last year, Galanti said other parts of the business should help the company keep its hotdog prices stable 'forever.' And when Jelinek was asked on CNBC last year if he would raise the food court item's price from $1.50, he had a simple answer: 'No.'"
Costco's immensely popular rotisserie chickens have remained at the affordable price of $4.99 since 2009, despite the recent global pandemic, the avian bird flu epidemic and a lengthy period of economic uncertainty. According to USA Today, Costco opened a $450 million poultry complex in Fremont, Nebraska, in 2019 to maintain that price point.
More From GOBankingRates
Make Your Money Work Better for You