Will Delivery Services Stay Popular Through 2021?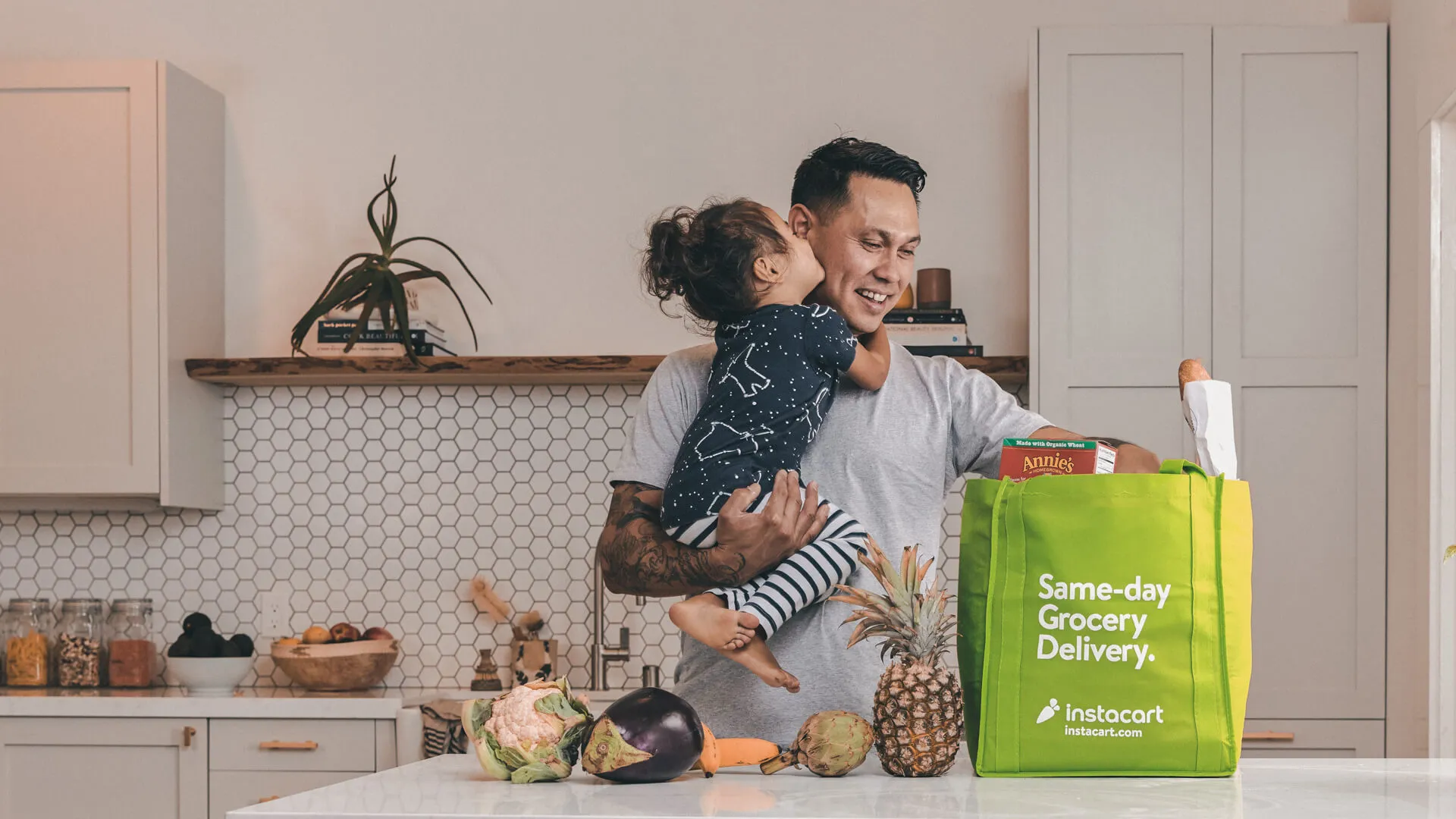 Food delivery apps like Instacart and DoorDash were already booming in 2019, with the industry poised to be worth $200 billion by 2025. Then came 2020 and the COVID-19 pandemic that forced people to shelter in place. Suddenly, the delivery service industry wasn't just booming, it was exploding. By October 2020, Instacart's valuation had more than doubled to $17.7 billion. In November, Uber acquired Postmates for $2.65 billion (the company had been valued at $2.4 billion in 2019). 
Now in early 2021, as the pandemic rages on, with some cities, like Los Angeles, still under heavy COVID-19 restrictions including no in-person dining at restaurants, delivery services remain in high demand. Will their popularity last throughout the year and beyond? As COVID-19 vaccine distribution progresses and we have the virus under better control, will consumers still rely on delivery services to get their essentials?
We consulted experts to learn what it will take for these companies to continue to be in demand once the world becomes a safer place, as well as what could hinder their growth. 
Last updated: Jan. 13, 2021
Growth Driver: Oh, the Convenience!  
"Overall the convenience of delivery services is unbeatable — and many consumers will be hard pressed to give it up," said Rick Watson, CEO and founder, RMW Commerce Consulting. "Many grocery stores and restaurants do not offer their own delivery services, so Instacart, DoorDash, etc. play critical roles in the market — as do retailers — to aggregate multiple brands and give the consumer a consistent experience. If anything, the role of delivery services will keep growing."
Obstacle: Rising Costs for Consumers
"The cost to (use) delivery services is high," said Donna Tang, budgeting expert at CreditDonkey. "We might not notice it because of being blinded by the convenience; however, these apps — DoorDash, Postmates, Uber Eats, etc. — are making us pay a heavy premium for the services that they provide."
Since the onset of the pandemic, delivery apps have become 91% more expensive, The New York Times reported.
"You're not just paying for the food, you're paying other parties such as the driver, companies which are offering the app, and in some cases an extra fee to the restaurants as well," Tang said. "All in all, you can expect a 49% markup at least, that you're paying on the food you got delivered."
Make Your Money Work Better for You
Growth Driver: Fewer Temptations To Impulse Buy
"Online grocery shopping helps reduce impulse food purchases," money-saving expert Andrea Woroch said. "There are fewer temptations when shopping online compared to shopping in person such as passing the chips and salsa display, or the freshly baked cookies and this can really keep your grocery budget in check. Just make sure to have your list and consider signing up for a grocery delivery service like Walmart+ to reduce overall fees. Another way to dodge fees though is to select curbside pick up which is still convenient and helps you avoid going into the store or waiting in long lines."
Obstacles: Fees Could Go Up Drastically and Suddenly
"The growth that we experienced in 2020 already puts us where we were predicted to be in terms of market food delivery penetration by 2023 or 2024," said Lisa Ellram, Ph.D., distinguished professor of supply chain management at Miami University.
"We have leaped ahead. People will continue to order delivery because it is convenient, as long as they can afford it, but the prices may rise as delivery drivers want better compensation and working conditions. This is especially true under a new administration in D.C. that is more in tune with workers' rights issues. It could be a volatile year ahead in the food delivery business."
Make Your Money Work Better for You
Growth Driver: Strategic Partnerships
"The more they can offer, the better off they'll be," said Julie Ramhold, consumer analyst with DealNews.com.
"For instance, services like DoorDash and Postmates are even more appealing now as they offer deliveries from places other than just restaurants. Now you can shop drugstores for instance, and have items delivered that way. Even DoorDash is available for prescription delivery in some locations (for instance, I can have my prescriptions filled at my local Publix and delivered via DoorDash, though it does require some extra steps). Partnering with multiple stores and allowing a bigger selection for users will make it easier for shoppers to invest in a premium membership, rather than just using the services as a one-off."
Obstacle: When We Can Safely Dine Out Again, We're Going To
How long has it been since you safely dined in a restaurant without the coronavirus — and the awareness of it — hovering over your table like a cloud of deadly bacteria? How long has it been since you went out without concepts of masks and symptoms and superspreaders and everything else that comes with living through a global pandemic?
"We've seen incredible continued growth of food delivery since COVID began nearly a year ago. However, there are hurdles ahead," said Alon Chen, co-founder and CEO at Tastewise. "As the vaccine rolls out, consumers are craving change. Experiential eating is on the rise and dining will focus heavily on not only the food itself, but the experience, vibe and time spent at the establishment. We're already seeing things like boutique picnic baskets, drive-ins and more. Once the world allows people to return to dine-in restaurants, especially as the weather begins to warm up, this could be a real threat for delivery."
Make Your Money Work Better for You
Growth Driver: COVID-19 Isn't Going Away for Awhile
"The start of 2021 didn't magically make the pandemic end — some areas are going back into lockdowns and because of that, many consumers are still relying heavily on delivery services," Ramhold said. "And if consumers purchased premium memberships in these services last year, there's a good chance they'll want to continue to make that membership worth it by utilizing it until it runs out."
Though these services might become less "worth it" to consumers depending on how restrictions are lifted and if life is returning to pre-pandemic normal levels of activity, Ramhold thinks that consumers will likely continue to use many of these services because of the strong convenience factor.
Obstacle: Demand Could Surpass Supply
It's not so much a dropoff in consumer demand that could hurt delivery apps; it's the opposite, actually: demand so high the companies simply can't keep up. Rushing to get everybody's meal right, these companies will become more prone to make mistakes with orders and to run unreasonably late with deliveries.
"If the demand surpasses a point where it becomes difficult for companies such as DoorDash to provide the appropriate supply, the main problem that arises is late deliveries, which affect the brand image," Tang said. "To make up for such incidents, companies usually offer the ordered item as an 'on-the-house' option, or would try to make up for it by offering a discount voucher, etc. But these businesses can't afford to do that for long, from their own pockets. This is where the dipping point of business popularity and revenue generation comes in, which leads to the overall business getting impacted negatively as it won't be able to sustain the situation for long."
More From GOBankingRates:

BEFORE YOU GO
See Today's Best
Banking Offers