What's Next for Disney and Other Big Companies in 2021
Bonsales / Shutterstock.com
For most companies, 2020 has been, at best, a roller coaster. The broad, uncontrollable sweep of the coronavirus, coupled with stay-at-home orders and a sharp spike in unemployment, have wreaked havoc on corporate revenues. But brighter days seem to be ahead. In early November, the S&P 500 index rose to an all-time high, and the potential for a coronavirus vaccine seemed to be rising.
This opens the door for companies that have been greatly afflicted by the shutdown, such as Disney, to make big gains in 2021. Although the company has diverse revenue streams, its well-known theme parks haven't had any visitors for nearly a year, and it needs those businesses open to thrive.
Not all companies have suffered equally during the pandemic, however. So-called "stay-at-home" businesses, like Netflix and Zoom, have actually benefitted from the crisis, as home viewership of programming is up and videoconferencing is now the norm for both business and family gatherings.
With 2021 right around the corner, here's a look at what some of the largest and most well-known companies in America have planned for when 2020 is finally in the rear-view mirror.
Last updated: Nov. 11, 2020
1/10
RUSSIAN FEDERATION / Shutterstock.com
Netflix
Business has been booming at Netflix. The combination of rising unemployment and stay-at-home orders have created an enormous captive market for its products. In the first half of 2020 alone, Netflix added 26 million new subscribers, up from 12 million over the same period in 2019. The company recognized that this was likely a temporary spike in subscribers, and indeed in its Q3 letter to shareholders it acknowledged that growth had already begun to slow.
Looking ahead, Netflix plans to continue its growth by adding to its main product — original content. In its Q3 earnings release, Netflix noted that production has resumed for most of its films and television programs, and that throughout 2021 the number of new programs available to stream should rise in each subsequent quarter.
2/10
Ivan Marc / Shutterstock.com
Disney
Disney's content divisions, including the new Disney+ channel, have been doing well in 2020, thanks to the same factors that are helping companies like Netflix. But a good chunk of Disney's revenue comes from its iconic theme parks and cruise ships, and those divisions have suffered tremendously throughout the pandemic.
In response to these trends, Disney has made some adjustments for 2021 and beyond. For starters, in October Disney announced a reshuffle of its media and entertainment businesses to accelerate its direct-to-consumer strategy through platforms like Disney+. Anticipating the ultimate emergence from the coronavirus threat, the cruise line division has unveiled 2021 itineraries. While all four Walt Disney World theme parks are currently open, the company anticipates that its crown jewel — Disneyland in California — will open sometime in 2021. As a precursor to this, it has slowly begun reopening its Downtown Disney District, with a new expansion onto Buena Vista Street arriving on Nov. 19.
3/10
Ivan Marc / Shutterstock.com
Tesla
Tesla is one of the world's most exciting companies, with its outspoken CEO Elon Musk and its visionary product lineup centering on electric vehicles. The stock has been something else as well in 2020, rising nearly eightfold from its 52-week low of $65.42 per share to its all-time high of $502.49.
In 2021, the company plans to continue its massive expansion to make even further gains. Recognizing that the existing fleet of over 1 million vehicles needs additional servicing, Tesla plans to add one new service center per week, or a total of 52 in 2021.
The company is also tweaking its 2021 model line slightly, increasing range for its cars by 5% on average.
Reports out of China also suggest that Tesla will be producing 550,000 cars at its Shanghai production facility, with more than 100,000 available for export.
4/10
Allmy / Shutterstock.com
Facebook
Facebook is always innovating, and 2021 will no doubt bring more of the same. The company was one of the first to allow its employees to work from home, and it has extended that policy all the way until July 2021, barring the future lifting of any virus restrictions.
On the product front, one of Facebook's most exciting releases in 2021 will likely be its Ray-Ban smart glasses, developed in partnership with EssilorLuxottica. These glasses will contain Facebook apps and other content and are among the steps Facebook is taking toward the development of augmented reality glasses.
5/10
ThewayIsee / Shutterstock.com
Apple
Apple is both a Wall Street darling and a consumer products company that instills fanaticism in its followers. Industry observers and consumers alike eagerly anticipate every news release from Apple, trying to distill where the company is heading and what it will develop next.
Looking ahead to 2021, here are some of the anticipated product releases from this $2 trillion giant, some of which are only rumors at this stage:
A 23- to 24-inch iMac with "iPad Pro Design Language"
A new Apple TV set-top box
AirPods 3
An 8.5- to 9-inch size iPad mini
AR smart glasses, although they might be pushed to 2022
6/10
Hadrian / Shutterstock.com
Amazon
Amazon is seemingly always rolling out a new product or service, but one of the most anticipated for 2021 comes in conjunction with its Whole Foods partnership.
The Amazon Go model of cashier-less checkout lines in grocery stores is coming to Whole Foods Markets. Under this system, which already operates in more than 20 Amazon Go stores, cameras, sensors and computer vision allow shoppers to simply walk out of the store without interacting with a cashier.
Amazon is also looking to streamline its supply chain by building a massive robotics hub west of Boston.
Read More: Top Places To Shop Online That Aren't Amazon
7/10
DW labs Incorporated / Shutterstock.com
Microsoft
Software giant Microsoft is planning a major upgrade for its Windows product in 2021. Codenamed "Sun Valley," the update to the Windows 10 operating system is rumored to include a refresh of File Explorer, the Start menu and Tablet Mode, including better animations, new features and modern designs.
Many of the specifics of the upgrade are still speculative, but the Sun Valley update would be the first major improvement to Windows 10 in a few years. The new release is anticipated to reach users by fall 2021.
8/10
NYCStock / Shutterstock.com
Uber
Rideshare company Uber has suffered greatly during the coronavirus pandemic, with ridership down 50% globally, according to CEO Dara Khosrowshahi. However, this decline is offset at least in part by the rise in the company's delivery business, Uber Eats, which has currently become its primary business.
Uber is investing heavily in the belief that food and grocery delivery is the wave of the future. In 2021, it will close on its announced acquisition of rival Postmates for a whopping $2.65 billion.
Uber also just recently won a major ballot proposition in California, Proposition 22, which will allow it to continue to classify its drivers as independent contractors rather than employees.
9/10
Wesley Hitt / Walmart
Walmart
Walmart, the world's largest retailer, is undertaking a major renovation of its stores. The goal is to make it easier for shoppers to find what they need, with enhanced signage and integration with the Walmart app. Nearly 200 stores are expected to be updated by the end of January 2021, with 1,000 renovated by the beginning of 2022.
In an attempt at modernizing its stores, Walmart will also install more self-checkout kiosks and contactless payment options.
10/10
AhmadDanialZulhilmi / Shutterstock.com
Roku
Roku was by far the best-performing big tech stock of 2019, up over 350%. No doubt helped by the stay-at-home orders of 2020, the stock has continued to rally, up 60% year-to-date through Nov. 10, 2020.
Roku seems to be firing on all cylinders, but the stock price rise has masked a massive reduction in ad spending, particularly from casual dining, travel and tourism businesses. The company doesn't expect ad revenue to recover to pre-COVID levels until well into 2021.
To help offset this loss, the company will continue to roll out inexpensive new products and expand its ad platform to be ready for the inevitable recovery. It will also use its position to capitalize on the tailwind of consumer choice, as more and more users "cut the cord" and drop their traditional television packages.
More From GOBankingRates
About the Author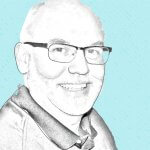 After earning a B.A. in English with a Specialization in Business from UCLA, John Csiszar worked in the financial services industry as a registered representative for 18 years. Along the way, Csiszar earned both Certified Financial Planner and Registered Investment Adviser designations, in addition to being licensed as a life agent, while working for both a major Wall Street wirehouse and for his own investment advisory firm. During his time as an advisor, Csiszar managed over $100 million in client assets while providing individualized investment plans for hundreds of clients.