How Facebook Could Bounce Back From Its Biggest Failure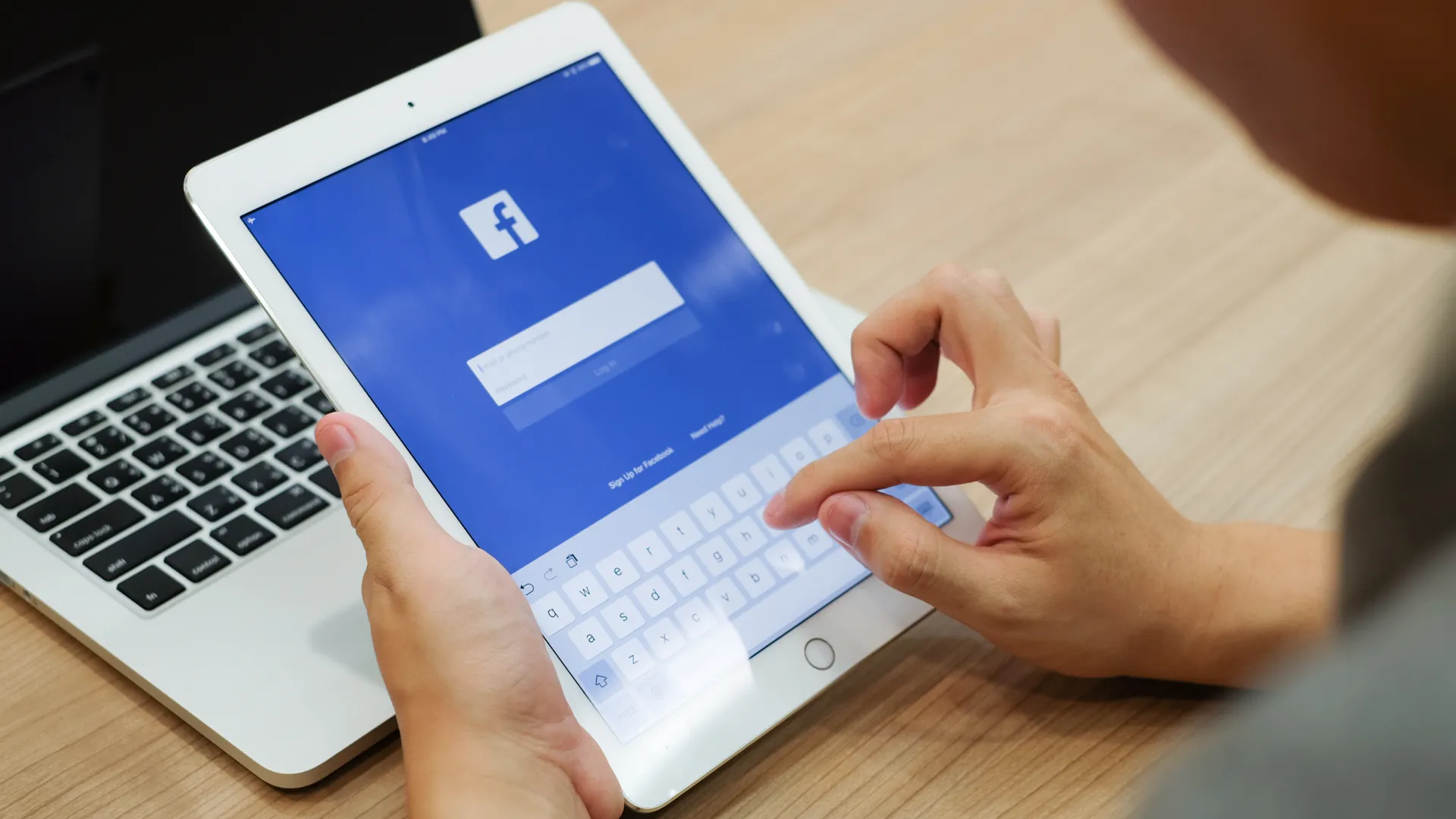 After Facebook's quarterly earnings report spooked investors Wednesday, its stock dropped 20 percent. The sell-off, spurred by disclosure of a flat growth rate, is a ripple effect of the Cambridge Analytica data breach.
In March 2018, The New York Times reported that Facebook provided user data from 50 million people to the third-party data firm without getting user permission. As a result of what became a major PR scandal, stock prices plummeted before rebounding, advertisers stopped posting ads on the platform, #DeleteFacebook became a trending movement and a Change.org petition was created asking Facebook to improve their privacy settings.
This earnings report shows there will be more long-term consequences for the company. It has also lost its users' trust.  In an April poll conducted by Survey Monkey and Recode, 56 percent of Americans said they trust Facebook the least of all the major tech companies.
Click through to find out what Facebook should do to bounce back from public failure.
Own Up to Mistakes
Shortly after the news of the data breach broke, Facebook CEO Mark Zuckerberg — who maintains an impressive net worth despite the scandal — publicly apologized for failing to protect user data in a Facebook post, admitting that his company "made mistakes" in how they handled the situation with Cambridge Analytica. He also publicly testified to Congress about how Facebook collects and uses its data.
Owning up to mistakes — even unintentional ones — proved to be a winning strategy for Tylenol and its parent corporation Johnson & Johnson. In 1982, seven people in Chicago died after taking Extra-Strength Tylenol capsules that had been laced with cyanide by an unknown killer. Even though the deaths were out of its control, Johnson & Johnson recalled 31 million bottles of Tylenol capsules — a notorious product recall that cost them $100 million. However, owning up to the faulty product led to the public quickly trusting Tylenol again, and the brand regained the market share it lost during the scandal.
Make Your Money Work Better for You
Pay It Forward
Facebook could consider donating a portion of its profits to non-profits or other organizations that work to protect user privacy.
This strategy of paying it forward worked for Volkswagen, which admitted in 2016 that it had been cheating on emissions tests. As part of a $14.7 billion settlement, VW allowed drivers to return their cars for the full blue book value, paid $2.7 billion to fund efforts to reduce nitrogen oxide emissions in areas with severe smog and promised to invest $2 billion towards the manufacture and sale of electric vehicles — a move that satisfied the general public, Consumer Reports reported.
"We're pleased that VW owners and lessees have the option to choose what to do with their faulty cars, and will get significant cash compensation regardless of their choice," said William Wallace, policy analyst for the policy and mobilization arm of Consumer Reports. "We are also glad that the settlement addresses the harmful environmental and dangerous air quality impacts from these faulty vehicles."
Rebrand
Rebranding has helped major companies recover from scandal in the past. In 1993, an outbreak of E. coli from hamburgers at Jack in the Box led to 700 people getting sick and four deaths. Instead of letting the chain crumble after the massive blow to its credibility, Jack in the Box had one of the best company makeovers of all time, focusing on creating a new narrative about itself and its products. In a 1994 ad campaign that followed the outbreak, marketer Rick Sittig created the "Jack" wisecracking CEO mascot, who reinforced the idea of "out with the old, in with the new." And 25 years later, Jack in the Box is thriving in the fast food space.
Instead of introducing a "new" Facebook, the company has actually gone in the opposite direction, trying to drum up nostalgia for Facebook's simpler days. In an April advertising campaign, the brand promised that it's trying to "get back to what made Facebook good in the first place." It remains to be seen whether this new/old rebrand has actually had an effect on users' trust.
Make Your Money Work Better for You
Get New Leadership
Sometimes it takes new leadership to turn a company around. For example, when Howard Schultz took over as Starbucks CEO in 2008, the stock was falling and traffic in stores was down. Schultz closed under-performing stores, changed the leadership team and retrained employees. His new vision led stocks to rise 143 percent, and helped make Starbucks one of the most recognized brands in the world.
However, it's very unlikely Zuckerberg will be stepping down as CEO anytime soon.
Be More Transparent Going Forward
Lynn Wu, a professor at The Wharton School at the University of Pennsylvania, said an essential step for Facebook to regain user trust is to make it easier for users to know what data is being accessed. "See what they know about you and your interests, and you can modify and change it as you see fit," she suggested in a Knowledge @ Wharton article.
Facebook has since upped its transparency, adding an "Access Your Information" page where users are able to see and manage the information they are sharing.
Have an Opt-Out Option
In the same Knowledge @ Wharton piece, Wharton marketing professor Ron Berman said that Facebook should have asked users if they wanted their data to be shared with advertisers and other third parties. He noted that other companies, such as credit card companies, are required to share how they use data, and users have the option to opt out of data sharing.
This is a step Facebook has already taken. On the Access Your Information page, you can now control what data is shared with Facebook partners, and opt out of allowing it to be shared.
Give Users Financial Incentive to Opt-In to Sharing Data
Kara Alaimo, an assistant professor of public relations at Hofstra University, believes one way Facebook can gain back user trust is to give users the option to sell their own data to researchers and marketers.
"Users could choose what data (if any) is shared, including names, pictures, pieces of information listed on profiles, contact information or posts," she said in a Bloomberg opinion piece. "They would also choose the organizations (if any) that could use it, including advertisers, market researchers, political consultants or academic researchers. Users would earn small payments for the data, and the more information they share and the more organizations they allow to access it, the more money they'd make."
So far, Facebook hasn't revealed any plans to allow users to sell data.
Make Your Money Work Better for You
Make Use of Assets
Zuckerberg has gone on a public apology tour, but he should also make use of those close to him to boost public opinion of Facebook, said Clarity chief communications officer Loring Barnes. In particular, Barnes believes Zuckerberg should utilize assets, such as Chief Operating Officer Sheryl Sandberg, to reach users in a way that helps restore faith in the company.
"If he handles himself well and embraces the assets he has … he can create a new trajectory," Barnes told The Street.
Cut Ties With Partners That Are Publicly Disliked
After the Parkland shooting in February 2018, several major companies — including Enterprise, First National Bank of Omaha, Symantec, Hertz and Avis — cut ties with the National Rifle Association amid public outcry.
Similarly, Facebook publicly announced that it would be cutting ties with several major data brokers shortly after news of the data breach went public. Moves like this could potentially help to regain users' trust.
Can Facebook Bounce Back?
In early July 2018, Facebook announced a bug that affected 800,000 users, unblocking people they had blocked. The bug is just the latest in the string of privacy issues the social media giant has revealed beginning in March. Although the bug affected a relatively small number of users, it could be a step back in Facebook's quest to gain back user trust.
On the earnings call, Zuckerberg said the company's new commitment to security was affecting its finances. "We're investing so much in security that it will significantly impact our profitability," he said.
Only time will tell if the steps the company has already taken — and continues to take — can lead it out of the deep hole it has dug for itself. Analysts are unconvinced.
"If you look at their forecast for the second half of the year in terms of user growth, and the expense profile, it refuels the fundamental worries about Facebook post-Cambridge Analytica," GBH Insights head of technology research Daniel Ives told MarketWatch.
Click through to read about companies Facebook has acquired.
More on Business

BEFORE YOU GO
See Today's Best
Banking Offers