Donald Trump and 5 Other Famous People Who Filed for Bankruptcy and What Happened Next

5 min Read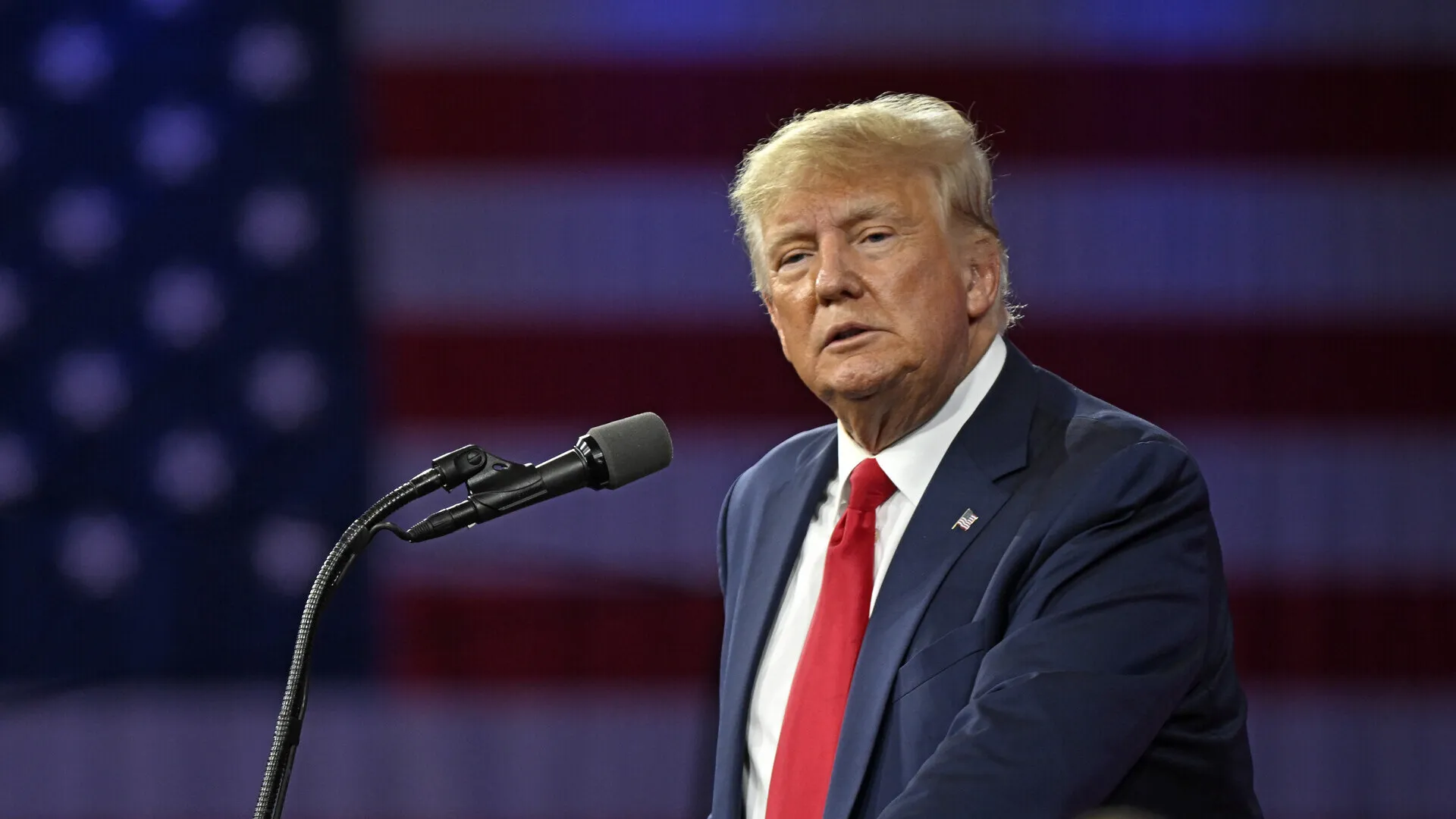 Dave Ramsey
The founder of Ramsey Solutions, Dave Ramsey is a well-known financial self-help guru in the personal finance space. But before all of that, Ramsey took on a lot of debt — primarily real estate loans — that he couldn't afford to pay back. As a result, he filed for bankruptcy — he was in his late 20s at the time. It took Ramsey some time to build his way back to financial success. Today, his net worth is around $200 million, $150 million of which is in real estate.
Read More: Dave Ramsey's Net Worth
Walt Disney
Walt Disney is famously known for his work in animation and innovation. He was also a visionary when it came to entrepreneurship. Today, he's perhaps best known for co-founding Walt Disney Productions, as well as Disneyland and Disney World.
But in 1921, two years before The Walt Disney Company came into being, Walt founded a film animation studio called Laugh-O-Gram Studio. This was Walt's first major attempt in the industry, and one that wasn't very successful. Just two years after founding the company, it went bankrupt. Soon after, Walt moved to Hollywood and began working on what would later become The Disney Company. In 2023, Disney had a net worth of approximately $108.87 billion.
Make Your Money Work Better for You
Henry Ford
Both a businessman and a skilled machinist, Henry Ford started his career in building automobiles in the early 1890s. His innovation and skills earned him a reputation in the industry, and he gained the support of several investors. As a result, he founded the Detroit Automobile Company in 1899.
However, Ford only ever manufactured one vehicle at a time. This limited his ability to expand and caused dissatisfaction amongst the shareholders. By 1901 — just 18 months after launch — Detroit Automobile Company went bankrupt and was dissolved. That didn't stop Ford, though. He continued manufacturing cars and, through a combination of good connections and innovation, founded the Ford Motor Company in 1903. By the mid-1920s, Ford had an estimated net worth of about $1.2 billion.
Donald Trump
Donald Trump is, of course, the former president of the United States. But he's also a prominent businessman with a history of filing for bankruptcy. In fact, Trump has filed for business bankruptcy (Chapter 11) anywhere from four to six times over the years. He has never filed for personal bankruptcy.
Trump's first business bankruptcy case was for the Trump Taj Mahal, a casino he owned, in 1991. After that, he filed for bankruptcy for several other hotels, casinos, and entertainment resorts.
Despite having filed for bankruptcy several times, Trump was able to keep his assets secure while restructuring massive amounts of debt. Today, he has an estimated net worth of about $2.5 billion.
More Info: How Rich Is Former President Donald Trump?
Larry King
A prominent talk show host in his later years, Larry King began his career as a radio announcer. In the beginning, he struggled financially due to a low salary and a series of unwise financial decisions.
At the age of 38, King allegedly used borrowed money rather than give the money to its intended recipient, New Orleans district attorney Jim Garrison. As a result, he was charged with grand larceny.
Although he wasn't prosecuted, the entire scandal ruined King's name and reputation. It also cost him his job as a radio host. By 1978, King owed $352,000 in various debts and had to file for bankruptcy.
King spent the following years rebuilding his reputation and making a name for himself in the industry. He got his own CNN television show — "Larry King Live" — in 1985. He continued on with this show for over 25 years. By the time of his death in 2021, he had an estimated net worth of $50 million.
Make Your Money Work Better for You
Milton Hershey
Milton Hershey got his start in the late 1800s when he launched his own candy shop using a $100 loan from his aunt. Unfortunately for Hershey, his first several attempts at business resulted in bankruptcy.
It wasn't until he joined forces with Henry Lebkicher, a former employee, that he managed to raise enough money to launch the Lancaster Caramel Company. This company became rather successful, but Hershey ended up selling it to the American Caramel Company in 1900 for $1 million.
Hershey used the money to start mass-producing chocolate. He also built his first factory in Pennsylvania — a factory that would later become the famous Hershey Company. In 1918, the company was worth about $60 million — equivalent to over $1 billion today.
More From GOBankingRates
About the Author