Want the iPhone 12? COVID-19 Might Make It Harder To Get One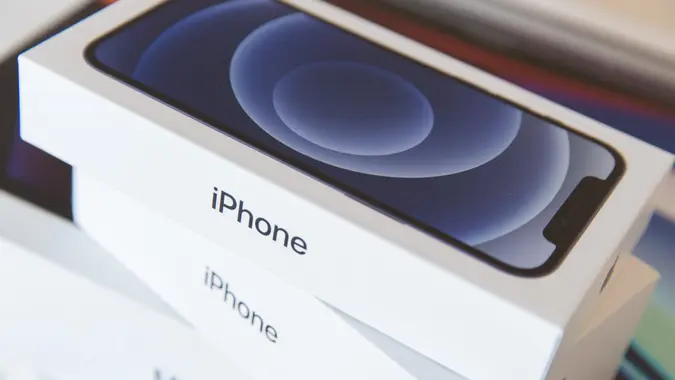 ©Stanislav Kogiku/SOPA Images/Shutterstock
The new iPhone 12 devices are mostly living up to the hype, with PCMag rating the series an "excellent" 4 out of 5 stars and CNet ranking it among its highest-rated phones ever. Black Friday and Cyber Monday deals have been anticipated to feature discounts on the hot new Apple tech, but the pandemic has just thrown manufacturers a curveball. 
Apple is experiencing a shortage of chips that are used in iPhones and other devices, Bloomberg reported on Wednesday. The shortage is driven by the rising demand for silicon and a supply chain disruption due to the COVID-19 pandemic that prompted panicked stockpiling of silicon. Additionally, 5G smartphones require up to 40% more chip content than 4G devices, according to Taiwan Semiconductor Manufacturing Company, Apple's main chip supplier. 
This shortage is particularly bad timing for Apple, who just a week ago posted record September quarter revenue of $64.7 billion. The growth in revenue was largely driven by Apple's new iPhone 12 devices. "Despite the ongoing impacts of COVID-19, Apple is in the midst of our most prolific product introduction period ever, and the early response to all our new products, led by our first 5G-enabled iPhone lineup, has been tremendously positive," Apple CEO Tim Cook said in a press release on Oct. 29.
Make Your Money Work Better for You
Now those "ongoing impacts of COVID-19" look a little more severe for Apple. A lag in manufacturing iPhone 12 devices could hurt Apple's bottom line as retailers and buyers potentially experience delays in receiving the pricey new products. According to Bloomberg, new iPhone 12 Pro orders won't arrive to customers until the end of November or early December. 
Take a look back at some of Apple's other most noteworthy products.
More From GOBankingRates
Make Your Money Work Better for You