Jaspreet Singh Says The Richest People in the World Are Business Owners — Here's How You Can Create Your Empire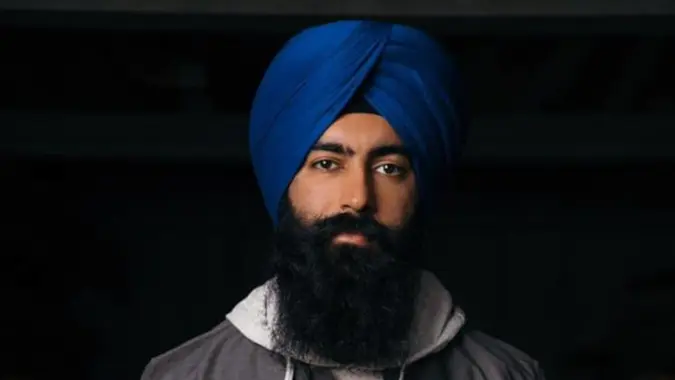 Jaspreet Singh / Jaspreet Singh
Million dollar ideas don't cost a thing — however, growing them into reality often takes a lot of hard work aside from the necessary working capital.
At least that's the thinking of money expert Jaspreet Singh. Taking to X, formerly known as Twitter, Singh — the founder and self-appointed chief executive "money nerd" at Briefs Media, said that starting a business can cost next to nothing if you're happy to start small.
"The richest people in the world aren't doctors or lawyers, they are business owners. That doesn't mean you have to start a business. But you can start buying businesses with as little as $100," he posted.
But how do you start a business with $100? To get the full gist of what Singh is saying, you have to head over to his the Minority Mindset Show on YouTube.
As with any business, you have to figure out what people want and how you can make money selling it to them. Singh suggests that you should avoid starting an online business because of the associated costs, including domains, site hosting fees and payment and marketing systems.
"Start off by selling things in person," said Singh. "You can buy things in bulk at a discounted price and then resell them individually at a higher price. For example, you can buy a 24-pack of water bottles for about $6 in my area. That's 25 cents a water bottle. You can take that bottle and sell it for a $1 to a $1.50 each," explained Singh.
Make Your Money Work Better for You
While that seems like little profit, every business has to start somewhere. "This is what hustling is," Singh continued. "Your six dollar investment just became $24. Try selling a hundred or two hundred bottles a day. That's a couple hundred dollars you can take and put somewhere else."
As a form of wholesaling (but selling directly to customers instead of retailers), Singh recommends buying bulk from companies that unload product on the cheap, like AliBaba.com or DhGate.com, and selling to people in your area or social circle. Further, even something as simple as entering the service industry — performing work that others do not wish to, or cannot — for yourself can be the beginnings of a business. As your resume and endorsements grow, so too will your clientele list.
But why does Singh mention doctors and lawyers on X? Certainly, people that work in those professions are big earners and smart people, but that doesn't necessarily mean they're the best financial decision-makers, just like anyone else.
Even the best financial minds find it hard to make millions working for someone else. Many entrepreneurs, business owners and hustlers who get rich do so by growing their own businesses and getting others to work for them.
Singh is an entrepreneur and attorney with an estimated net worth of $2 million, according to TechieGamers.com. As a financial influencer, Singh specializes in the power of transforming one's thinking and behaviors, setting goals and attacking them with focus and discipline.
Make Your Money Work Better for You
More From GOBankingRates