Mark Cuban and Grant Cardone: 4 Things You Must Do Before Starting a Business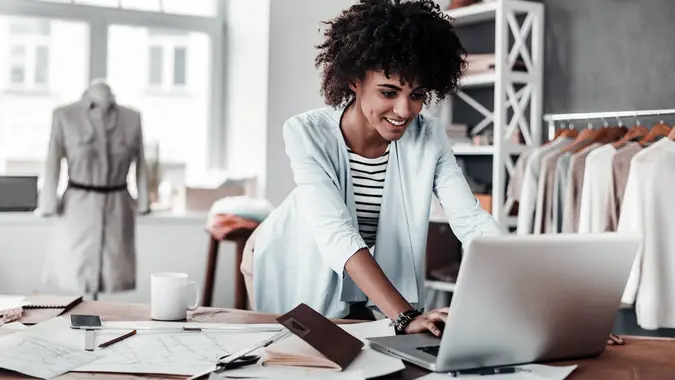 g-stockstudio / iStock.com
Becoming an entrepreneur requires courage, preparation, big ideas and a strategic mindset. The harsh reality is that many small businesses fail, so those who aspire to own a business need to equip themselves with the necessary tools to succeed.
To find out what those tools are, I spoke with experts Mark Cuban and Grant Cardone, who have both achieved incredible success as entrepreneurs. Here's their best advice.
1. Become an Expert on the Industry
"Learn the industry cold," Cuban said.
To succeed, you need to delve deep into your chosen industry. Gain an understanding of the industry's dynamics, trends and nuances. This expertise is a necessity for entrepreneurs, allowing them to make informed decisions in an ever-changing landscape.
2. Set Lofty Financial Targets and Goals
Cardone believes that setting high goals is the first step to achieving them.
"Set financial targets that will change your life," he said. "Most people have murky ideas about what they want to accomplish, and even when they get clear about it, those targets are not big enough to change anything significantly, causing the individual to give up on the target."
3. Do the Math
No matter what your profit goal is, Cardone emphasizes the necessity of breaking it down into smaller goals.
"If your goal is $1 million, do the math and understand how many prospects are required to get x number of customers to buy x products over some period of time," he said. "It's all math. I do this whether the target is for $1 million or $10 billion, and it always works."
Make Your Money Work Better for You
Doing the math helps you to gauge the feasibility of your goals and, if they are achievable, to chart a clear path forward.
4. Create a Culture That Encourages High Achievement
Cardone said that every entrepreneur needs to create what he calls a "10X Culture."
"Get agreement and support from those around you to do whatever it takes [to achieve success]," he said. "Create an unacceptable environment for coming up short."
By fostering an environment where failure to meet targets is deemed unacceptable, entrepreneurs are motivated to give their utmost to surpass expectations.
More From GOBankingRates