Major Mergers and Acquisitions in December: What Investors Should Know About CVS, Disney, Apple and More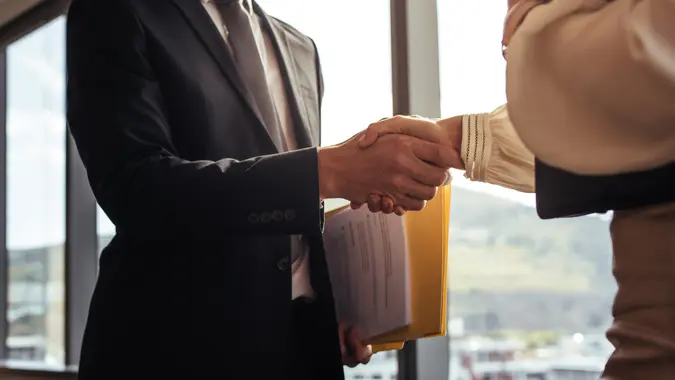 ©Shutterstock.com
December's mergers and acquisitions were fitting for a robust year of major business deals. The Harvard Business Review reported that 2017 was the third year in a row with 50,000 or more worldwide M&A deals. These latest mergers and acquisitions followed the 2017 trends. The health and media industries are consolidating and responding to shifting economic and consumer movements — and CVS, Aetna, Disney and 21st Century Fox are riding this wave. Check out these business mergers and acquisitions that took place in December and make smart investments this year:
CVS 

Makes Power Move

CVS Health Corporation (CVS) confirmed that the company would buy Aetna (AET) for $69 billion at the beginning of December. The business acquisition is poised to upend the healthcare industry when the huge drugstore chain subsumes the large U.S. health insurer.

This M&A process has the potential to benefit consumers by changing the way healthcare services are delivered. For example, in-store pharmacists and nurses can order the lab work to diagnose and counsel consumers about their conditions. CVS is evolving from a drug store model into a healthcare business.

The company is protecting itself from the competitors and the possible entry of Amazon into the drug market. When the deal was announced, Aetna shares rose 1 percent and CVS shares gained 2 percent. With a one-year price target of $85.55, healthcare sector investors might look at CVS, priced at $72.50 at the end of December.

Check Out: 15 Stocks for Beginners to Try in 2018
Apple Acquires Shazam 
Apple (AAPL) beats out Snapchat and Spotify in a buyout of Shazam's music recognition app. The Shazam app, one of the biggest sellers in the iTunes store with over 1 billion downloads, helps identify what you're listening to and sold for just $400 million in a great deal for Apple.
Make Your Money Work Better for You
By investing in Shazam, with hundreds of millions of users, Apple will offer music recognition and downloads through Siri and iOS. Shazam backers might be glum, however, as Shazam was once valued at $1 billion and missed out on an additional $600 million. 
Campbell's Soup Targets Major Company Acquisition
On Dec. 19, Campbell's (CPB) inked an all-cash deal to buy snack food company Snyder's-Lance (LNCE). The price was a 27 percent premium to LNCE's share price, on the last trading day before the merger announcement.
Campbell continues to move away from 'just soup' to expand its lineup of top snack brands. Lance's tasty portfolio of category leaders includes Snyder's of Hanover, Kettle brand, Cape Cod, Pop Secret and more. Lance's will join other Campbell's global biscuits and snacks division members including Pepperidge Farm, Arnot's and Kelsen. The company mergers positions Campbell's into the rapidly growing convenience and natural foods realm.
See Also: 15 Dividend-Paying Stocks to Add to Your Portfolio  
KKR & Co. Dabbles in Worldwide 
M&A 
U.S. based private equity firm KKR & Co. agreed to spend $8.03 billion for European Unilever's (UN) spreads business. Unilever is working to improve shareholder value and reconfigure its offerings. The Anglo-Dutch firm's spreads business which includes Country Crock and I Can't Believe It's Not Butter! has faltered as consumers gravitate toward real butter. Private equity firms believe they can improve operations of business segments with more focus and scrutiny than these divisions receive as part of a huge entity.
This deal is the second largest European private equity transaction this year.
Disney's Next Blockbuster

Walt Disney Company (DIS) agreed to buy most of Rupert Murdoch's 21st Century Fox (FOX) in mid-December. The all-stock transaction is worth $52.4 billion, but the deal requires Justice Department approval.
Make Your Money Work Better for You
This deal acknowledges Disney's recognition that the future of TV and movie viewing is online. If completed, it would undoubtedly shake the media and entertainment industry. Disney continues to innovate with grand plans to introduce streaming services by 2019. This disruptive move would also give Disney the muscle to compete with Netflix, Apple, Amazon, Google and Facebook in the online video landscape.
Up Next: Instagram, WhatsApp and 13 Other Companies Facebook Has Acquired