4 Mistakes That Cost Successful Businesses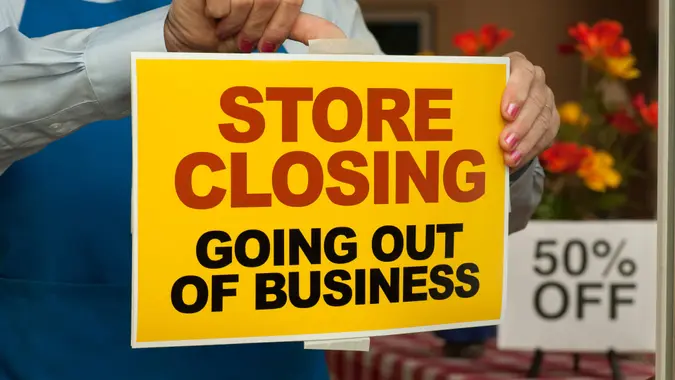 KLH49 / Getty Images
Businesses are launched on dreams, moxie, grit, risk and endless hard work. Many never leave the startup phase, but some evolve and blossom into successful companies that operate at a profit. Young entrepreneurs who are just getting acquainted with the challenges that lie ahead might look forward to that level as if it were the finish line. 
But sometimes success itself can trigger a downfall. 
The following is a look at the business-busting mistakes that can sink entrepreneurs after they already have reached what they thought was the promised land. In most cases, the solution is a return to your roots and the lessons learned as a bright-eyed young upstart when success was still a far-off dream.
Forgetting That the Best Customers Are the Ones You Already Have
When business finally starts booming and customers are easy to come by, successful entrepreneurs sometimes forget just how hard they had to fight for those customers in the first place. The loss of that connection can quickly spell the loss of your business.
Take Our Poll: What's the Table Time Limit on a $400 Restaurant Meal?
"Businesses oftentimes lose sight and make mistakes that can damage their reputation in the marketplace," said Peter Varadi, co-founder and CEO of MarketGap. "Companies treat customers as commodities that are only present to improve the venture's profit margin. This failure is ingrained into the sales staff through business leaders. Even if you close the deal with a client, he won't be your repeat customer because your business values the customer's money, not his satisfaction level. These types of consumers can surely make a purchase once but not more than that. This means that businesses would have to continuously acquire new consumers." 
Make Your Money Work Better for You
Remember, the customer is always right … right? 
Forgetting That Customers Are Just One Key to Success 
Most advisors probably would counsel you to create a customer-centric business model — but customers are only one piece of the puzzle. 
"I know most businesses operate on the principle of 'the customer is always right,' but this is actually how a lot of them end up being unsuccessful," said Eyal Pasternak of Liberty House Buying Group. "Of course, any successful business needs customers and clients who feel heard; but, if this is the only policy your business operates on, you're compromising on your employees' rights and satisfaction." 
Pasternak gave the example of the retail industry, where turnover is high because undertrained, underpaid and underappreciated employees are forced to contend with rude, demanding customers. Since losing good workers is as bad as losing good customers, he pursues an equilibrium between employee satisfaction and customer satisfaction by putting a new spin on the old adage.
"This is done by employing a policy of letting the customer gently know when they are wrong," Pasternak said. "Selling houses is a hard thing to do and buying houses is a risk. If we let customers believe their opinions are correct without giving them our informed insight into things like 'Should we install a fixture?' and 'Should we move into a neighborhood with an HOA?', things can and do get messy. So, if the customer is not always right, then it's best that you let them know — politely, of course — when they are not, so they make the best decisions." 
Make Your Money Work Better for You
Underestimating Your Competitors and Overestimating Your Lock on a Market
Success often comes with two business-killing side effects: competition and hubris. When you start doing well in any endeavor, there will always be people who want what you have. That's a natural and even beneficial part of the process — as long as your success doesn't make you so overconfident that you think you can't fail. 
"One common mistake I see businesses make, especially ones that have established themselves, is thinking that they own a market," said Isabella Flint, founder and CEO of Fanatically Food. "When a business establishes itself in a niche industry, they tend to think that they are almost untouchable, but there are always rivals. Even if you think you're ahead, an industry can change at a moment's notice. Never get complacent about your place in an industry." 
Forgetting Your Story — Or Failing To Tell It
When they're writing their mission statements, entrepreneurs are laser-focused on who they are, where they came from, what they hope to achieve and why they went into business in the first place. It's often that story — and the personal way it resonates with people — that brings a business its first few customers. But if they forget those aspirational roots as they become more successful, their customers will surely forget, too.
Make Your Money Work Better for You
"Many businesses don't take the time to define their stories — let alone tell them," said Dan Shortridge, marketing consultant and author of the small-business handbook "DIY Public Relations: Telling Your Story on a Zero-Dollar Budget."
"It's very easy to get caught up in the details of the work and forget to market yourself properly," he said. "Exploring and understanding your core narrative is critically important to explaining what you can do for clients and customers. Without that strategic story to guide you, your messaging and marketing is just a bunch of unconnected testimonials, product photos and social posts."
More From GOBankingRates
Make Your Money Work Better for You