7 Best Payment Gateways for Small Businesses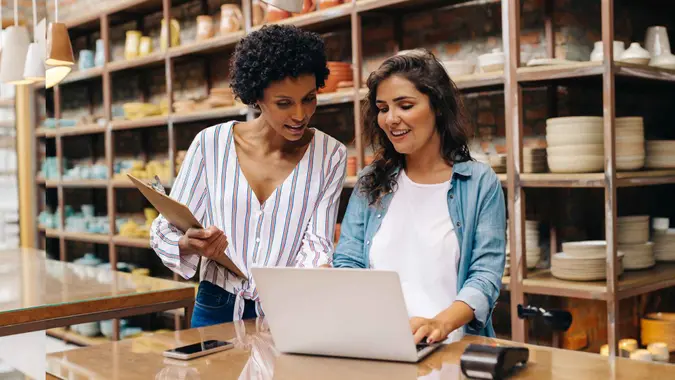 JLco - Julia Amaral / Getty Images/iStockphoto
Every time you go to a store or shop online, there ultimately comes a time when you need to pay for the items in your cart. To help expedite this process, major retailers and small businesses alike use some form of payment gateway or platform. Gone are the days of manually entering information or even needing to carry your credit card altogether as payment gateways make spending money almost too easy. 
See: How To Build Your Savings From Scratch
7 Best Payment Gateways for Small Businesses 
Choosing a payment gateway is an important step for any small business owner as this will be the network through which your customers transfer funds to you. Here are seven of the current best payment gateways to consider:
1. Braintree 
Cost of service: 2.59% plus 49 cents per transaction
Braintree is a PayPal service, so it is already associated with a trusted payment platform and is easy to set up. It also allows businesses to accept and process payments in over 130 currencies. International merchants and small businesses will both appreciate its user-friendliness and the fact that it has no hidden fees. 
2. Clover 
Clover offers fraud protection up to $100,000 as well as the option to operate offline as it can handle transactions with or without Wi-Fi. Clover is simple to learn and allows you ways to manage your whole staff. It accepts most payment types, including both Apple Pay and Google Pay. 
Make Your Money Work Better for You
3. Helcim 
Cost of service: 1.86% plus 8 cents in person; 2.40% plus 25 cents per transaction online
Helcim is great for businesses that process a large number of transactions. It's a comparatively lower-cost option and offers a wide range of features, such as:
4. Merchant One 
Merchant One gives small business owners access to industry-low flat rate pricing and charges no setup fees. It also has a high approval rate, which may make it the right fit for you if you are just starting your business and need to improve your credit score a bit more.
5. Payment Depot 
Cost of service: $59 monthly fee
Payment Depot is compatible with most shopping cart platforms, which makes it a highly rated merchant service. It has three membership levels, so you can choose the best level for your price range and business needs. 
6. Stripe 
Stripe allows you to customize your payment needs to best fit your business. It's easy to set up and extremely user-friendly. This payment gateway offers a flat fee and has no monthly charges or cancellation fees. 
7. Square
Cost of service: 2.60% plus 10 cents per transaction
A familiar name in the POS and payment gateway game, Square is a great option if you have a storefront rather than do a majority of your business online. It also offers a load of bonus features, including:
Customer relationship management and tools
Customer loyalty programs
Staff management and payroll tracking
A large selection of APIs
Make Your Money Work Better for You
What Is a Payment Gateway? 
Point-of-sale, or POS, systems used by merchants to accept debit card and credit card payment methods and other transactions are considered payment gateways. This technology helps organize payment options and payment services between a merchant account and a customer's bank account. 
When you take your shopping cart to check out, you may notice the payment gateway in the form of a card reader or tablet. If you are shopping online, this would be when you go to the checkout option. Not only does this POS accept payment information, but it also helps small business owners and vendors set the following forms of financial tracking in motion:
Processing fees
Monthly fees
Recurring billing
Online payments
Transaction fees
Fraud protection
Payment Gateway vs. Payment Processor
A payment processor is in charge of facilitating the transaction, whereas a payment gateway acts as the bridge between your merchant account and the customer's bank account. The gateway essentially lets you know whether the transaction was approved or declined. A payment processor, on the other hand, is what contacts your bank and the merchant's bank in order to debit one account and credit the other.
Final Take To GO 
Starting or running your own small business is no easy task. It takes a lot of work and dedication just to keep your head above water. To alleviate some of the daily burdens of expense tracking or payment transfers, make sure to choose the best payment gateway that fits your needs. Knowing when and how your payments are coming in or going out will only help you better run your business. 
Make Your Money Work Better for You
FAQ
Here are some answers to frequently asked questions about payment gateways.
What is an example of a payment gateway?

If you are a small business owner, a payment gateway is the technology that provides the network through which customers who make purchases either online or in-person through a POS can transfer funds to you. Here are seven examples of a payment gateway:

Braintree
Clover
Helcim
Merchant One
Payment Depot
Stripe
Square

Is PayPal a payment gateway?

Yes, though better known as a payment platform, PayPal can either be a payment processor or payment gateway. You can use PayPal's payment gateway Payflow or other companies it owns, such as Braintree.

Is there any free payment gateway?

No, there are no completely free payment gateways, but it's a good idea to shop around as some rates are cheaper than others, while some don't have hidden or monthly fees or even offer free sign-ups.

Can I create my own payment gateway?

Yes, you can create your own payment gateway. All you need is a payment processor and an acquiring bank. You should already have a merchant account to accept digital payments, which are provided by acquiring banks.
Information is accurate as of July 5, 2023.