How Stores and Businesses Are Preparing For a COVID-19 Winter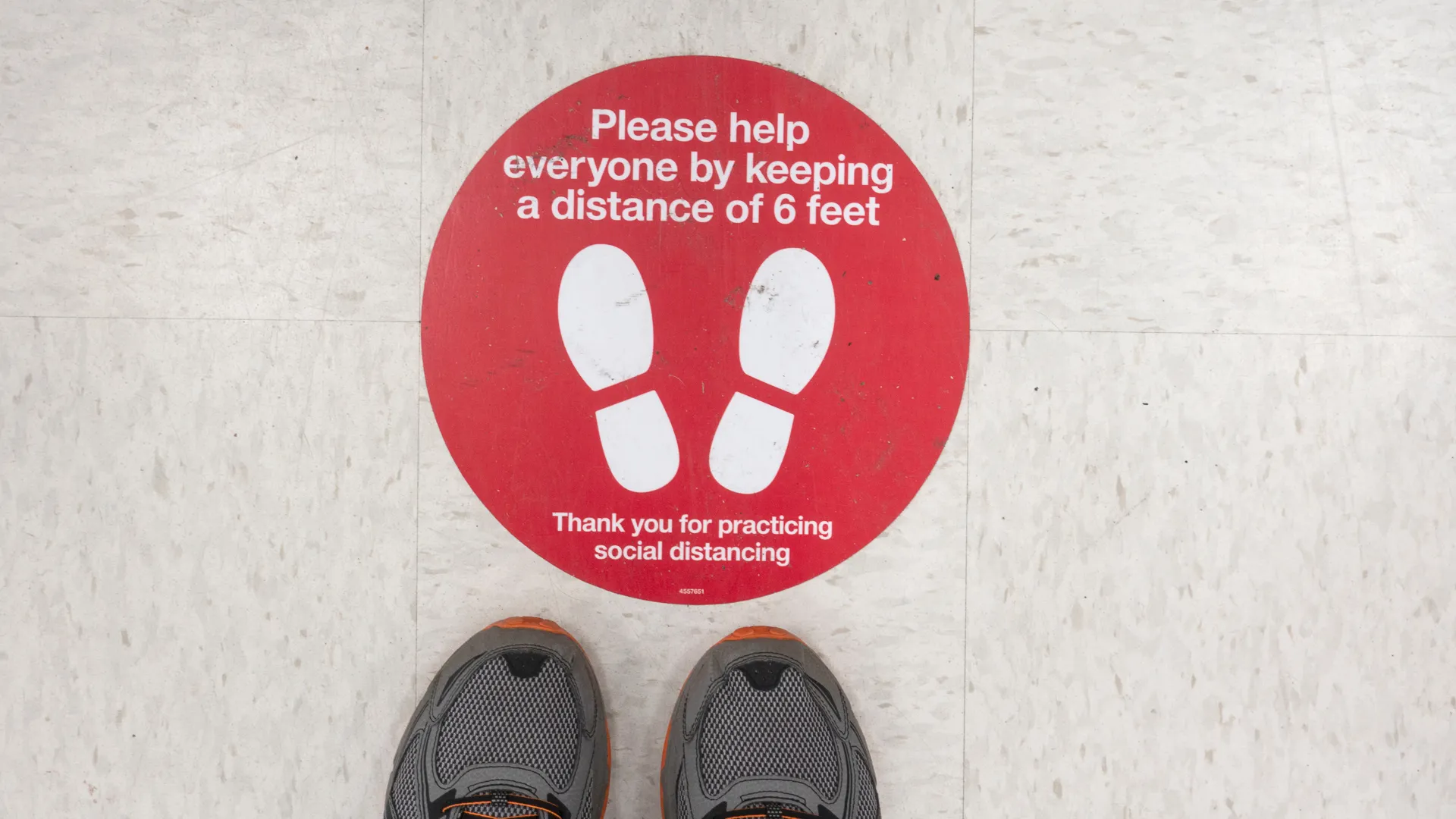 Actively Encouraging Sick Employees To Stay Home & Coming Up With a Plan To Fill Absences Quickly
One of the best ways to prevent the spread of the coronavirus — and the flu — among employees and between employees and customers is by actively encouraging sick employees to stay home. For retailers, the days leading up to Christmas are often the busiest and it can add to the chaos if you have fewer people on the floor, but it's better to have a sick employee stay home than to have them infect others.
One way to mitigate the craze of having to find someone at the last minute to cover a shift is to set up a  mass notification solution with polling capabilities to alert employees when someone will be out and quickly find out who is available to cover for them.
Make Your Money Work Better for You
Conducting Health Checks
The Centers for Disease Control and Prevention recommends businesses perform symptom and/or temperature screenings of employees before they enter a facility. Businesses may choose to perform these screenings on customers as well, so don't be surprised if you'll need to get your temperature checked before entering a store this winter season.
Mandating Face Coverings for Employees and Customers
The CDC recommends wearing cloth face coverings in public settings where other social distancing measures are difficult to maintain — such as a crowded store — to mitigate the spread of the coronavirus. Many stores and businesses will mandate mask-wearing this winter to keep employees and customers safe.
Regularly Cleaning and Disinfecting Surfaces
The CDC recommends routine cleaning of high-touch surfaces like doorknobs, light switches, countertops, handles, keyboards, toilets, faucets and sinks. The CDC also states that shopping carts and point-of-sale keypads should be cleaned and disinfected before each use. Stores and businesses may designate an employee to perform these disinfecting duties to keep customers safe when they shop.
Creating Extra Distance Between Employees and Customers
To keep employees and customers safe, stores and businesses may implement measures that increase the physical space between them. This might mean establishing a drive-through service or creating physical barriers, such as partitions, at checkout counters.
Offering Services Remotely or Contactless
Some businesses may choose to eliminate physical interaction with customers by offering their services remotely, via phone, video or the internet. Wendelin Scott, who owns YogaSource in Santa Fe, New Mexico, has been offering most of her classes online, she told Marketplace.
Others can offer contactless or reduced-contact options, such as ordering by phone or online and picking up in-store, curbside pickup or home delivery.
Candice Cowles, who owns the hair salon ComeCeCeMe in Chicago, makes custom wigs and weaves for her clients. She told Marketplace that she has been sending wigs and weaves directly to her clients' homes and virtually walking them through how to style them.
"We don't even have to touch each other, see each other, anything," she said. "So now, actually, the profits are higher."
More From GOBankingRates