The 4-Day Workweek Is Coming Thanks to AI, According to Experts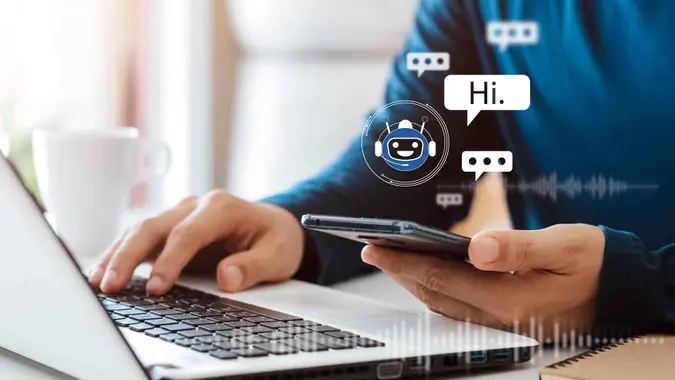 Thapana Onphalai / Getty Images/iStockphoto
Every once in a while, employees and business owners in the U.S. ponder a 4-day workweek. According to a recent survey from Payscale, 10% of workplaces in the U.S. currently offer a 4-day workweek, which is listed among other "employee benefits."
Other countries are ahead of the U.S. in implementing the strategy, designed to increase worker productivity while improving work-life balance. CNBC reported that "dozens of countries" — including Japan, Belgium, and South Africa — implemented 4-day workweek trials between 2015 and 2022. Recently, Microsoft and Panasonic rolled out 4-day workweeks in Japan between 2019 and 2022.
A new note from ESG strategists for investment bank Jefferies predicts that generative artificial intelligence will play a role in the success of 4-day workweeks in the U.S. In fact, it could necessitate 4-day workweeks as human employees will need an extra day to decompress and reconnect with human friends and family, away from technology.
"AI will make workers much more efficient, leading to a broader acceptance of four-day work weeks," Jefferies' global department head, Aniket Shah, wrote in the note.
Other experts and researchers agree that AI will change the workforce. An April study from the Massachusetts Institute of Technology and Stanford University suggested that AI could improve worker productivity by 14%. Goldman Sachs wrote that 25% of all tasks today could be automated in the future with the help of AI. Meanwhile, AI could boost the global GDP by 7%, per Goldman Sachs.
For human workers, enhanced productivity enabled by AI could lead to a 4-day workweek of reduced hours. Just as employers have saved money with work-from-home and hybrid office models to save money, it's possible that employers could reduce overhead costs with a four-day workweek by reducing energy costs and other daily expenses. Four day workweeks could also improve retention, which will reduce hiring and onboarding costs in the long term.
Make Your Money Work Better for You
A 4-day workweek wouldn't necessarily mean a decrease in employee pay. In most trials, employees earned 100% of their salary while their working hours fell by 20%.
Among 900 employees who shifted to a 4-day workweek in a study across the U.S. and Ireland, 13% said that no amount of money could convince them to return to the 5-day grind, while 42% said they would need up to 50% more money to work five days a week.
More From GOBankingRates