10 Times Great Success Was Hiding a Toxic Workplace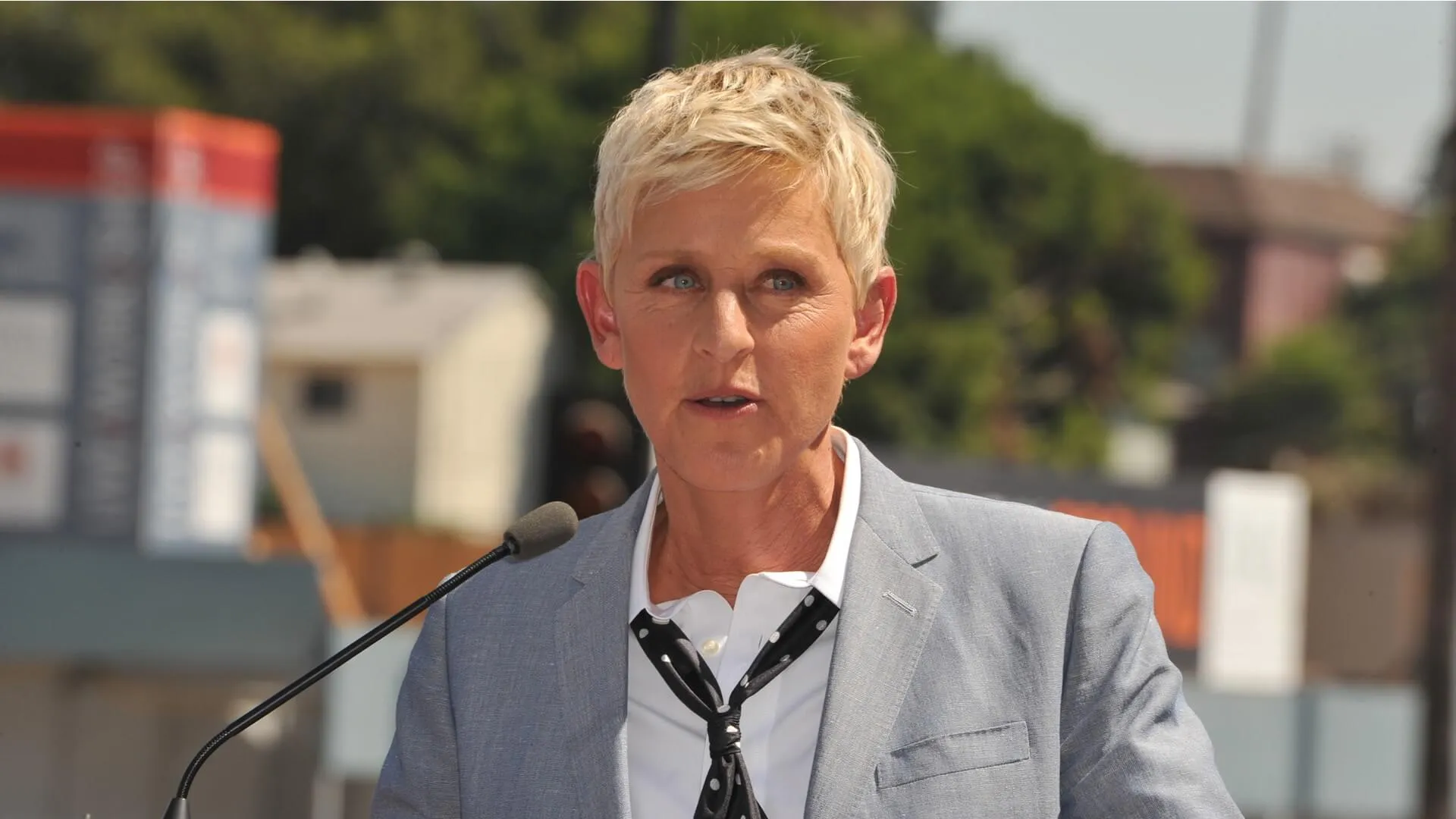 In a world filled with struggles and troubles, Ellen DeGeneres' long-running talk show has been a place where Americans can turn to find a precious oasis of positivity. However, 2020 has seen a reckoning for the show. While the public perception of "The Ellen DeGeneres Show" was one of acceptance and affection, love and laughter, employees revealed over the summer that, behind the scenes, the reality was something much different. It wasn't the first time that a wildly successful entity gave the appearance that all was OK as it masked a deeply flawed workplace. A toxic work culture often is ignored for a while when the cash is flowing, but it's pretty rare that such toxicity never will come to light. And, that dark side will grow if it goes unaddressed for too long.
So which workplaces are guilty of hiding what really goes on behind closed doors? Here's a look at some companies where massive success helped to conceal a workplace where crimes were being committed or where employees were mistreated.
Last updated: Sept. 3, 2020
1. Success at Bon Appétit
Food magazine Bon Appétit launched in the Eisenhower Era — 1956 — and has been a fixture since. It has a monthly print readership of 6.5 million, according to parent company Condé Nast. It has grown along with the digital age and now has 11.4 million followers on social media. Bon Appétit's classic recipes and food news, combined with popular video content from the test kitchen, offer something for everyone.
How Bon Appétit Was Toxic
Despite its success, Bon Appétit couldn't keep the serious issues of how people of color were recognized and compensated inside the walls of the office. When one of the magazine's social media accounts shared a post highlighting the magazine's commitment to racial justice in the aftermath of George Floyd's death in Minnesota in May, a number of freelancers and employees called out past practices at the magazine. They brought up instances of editorial decisions that appeared to slight non-European cooking traditions and the lack of compensation for on-camera contributors who weren't white. Editor Adam Rapoport resigned in June after a picture from a 2004 Halloween party popped up that showed him dressed as a caricature of a New York resident of Puerto Rican descent.
Make Your Money Work Better for You
2. Success at Away
Jen Rubio and Steph Korey met while working as early employees of Warby Parker — the massively successful eyeglasses startup. They found themselves in a dynamic, difficult environment that they helped each other to survive, ultimately forging the relationship that would result in the luggage company Away. In a familiar story, they determined that they could offer a superior product at lower prices by cutting retailers out of the loop and selling straight to consumers. Soon, the company was on the rise, gaining a legion of converts to their products.
How Away Was Toxic
Steph Korey, in particular, was identified by employees as being a leader who worked constantly and could be downright inspirational at times. However, she also was someone who expected everyone working for her to show the same level of dedication and commitment. Employees reported being coerced into putting in long hours answering customer emails, often working through weekends or on holidays and not receiving overtime pay. The effort to create a sense of a company culture that was committed to success ultimately created one where managers expected answers to Slack messages at all hours and where putting in time outside of normal work hours was a clear expectation.
Be Careful: Why Staying Late at the Office Is Killing Your Career
3. Success at Wells Fargo
At the end of 2015, Wells Fargo had a record $1.2 trillion in deposits. The bank, founded in 1852, long has been a staple of the American financial sector, and it remains one of the most visible commercial banks in the country. In the aftermath of the housing crisis of the late 2000s, plenty of companies experienced a long stretch of success as the economy slowly picked up speed through the recovery. And Wells Fargo was among them as it pushed hard to help Americans get the credit cards and bank accounts they needed.
How Wells Fargo Was Toxic
Behind Wells Fargo's continued success was a deeply broken sales system. The company instituted a number of very aggressive sales targets for consumer products and richly rewarded those managers who could hit and exceed quotas. That alone can create issues, but things really went south for Wells Fargo when sales associates started manufacturing sales by signing up customers for both credit card and deposit accounts without their knowledge to satisfy demands from their bosses.
When the scandal came to light, the bank fired 5,300 lower-level employees as well as CEO John Stumpf. Wells Fargo's brand took an incredible hit, and the banking giant was assessed tens of millions of dollars in fines.
Make Your Money Work Better for You
4. Success at Uber
Uber's rocket ride to the top is one that's familiar to most Americans by now. Founders Travis Kalanick and Garrett Camp recognized that the advent of smartphones allowed for a new approach to taxi service that would drastically cut the price for the consumer while also allowing many more people to pursue work as drivers. They developed their app in 2009, with the first rider served in July 2010. The company quickly showed the world a potentially different future for transportation.
How Uber Was Toxic
Stories emerged of how the hyper-masculine bro culture at Uber ran unchecked. Ultimately, Uber's culture was exposed in a series of scandals that cost Kalanick his role as CEO and revealed widespread sexual harassment at nearly every level of the company. In late 2019, Uber agreed to put $4.4 million into a fund to satisfy the federal Equal Employment Opportunity Commission, which found the company permitted "a culture of sexual harassment and retaliation against individuals who complained about such harassment."
Real Life: 8 Employees Share Their Most Notorious Resignation Stories
5. Success at Fox News
However you feel about Fox News' approach to reporting on current events, it's impossible to argue about its success. Roger Ailes worked at the White House under Richard Nixon and advised him and future Republican presidential candidates on how to use the power of television, which eventually would prove the genesis of Fox News. Ailes wanted a news organization he could control that would produce a clearly conservative message, and in 1996, he joined Rupert Murdoch's Fox News and made it destination viewing for conservatives.
MSNBC was founded in 1996 and came to appeal a liberal audience, but Fox blew past both MSNBC and CNN in the ratings race.
How Fox News Was Toxic
Opinions are clearly mixed as to the value of the reporting at Fox News, but that sexual harassment ran rampant in the cable channel's hallways really is not up for debate. Roger Ailes ultimately was exposed as the ringleader of a group of powerful men whose success in making money for their parent company helped them avoid serious consequences for their actions. And their targets were not just less-visible women at the network — prominent personalities including Gretchen Carlson and Megyn Kelly revealed how Ailes and others in power used their positions to try to coerce women into providing sexual favors.
The scandal ultimately resulted in the ouster of many major figures at Fox, including Ailes and top pundit Bill O'Reilly. And the story of the fight for justice by Carlson, Kelly and other women at the network was made into the feature film "Bombshell." Carlson eventually received a $20 million settlement from the network's parent company, but Fox is not out of the woods. In July, a woman who formerly worked at Fox News filed a lawsuit alleging she was raped by former anchor Ed Henry — the same month allegations of sexual harassment against hosts Tucker Carlson, Howard Kurtz and Sean Hannity also surfaced.
Make Your Money Work Better for You
6. Success at Bloomberg
Michael Bloomberg made news earlier this year with his failed bid to gain the Democratic presidential nomination, but he has been a household name for years as the head of his namesake company, Bloomberg LP. While many people think of Bloomberg as a business news network, the real moneymaker for the company is the Bloomberg Terminals — the device nearly every financial professional relies on for market data. Bloomberg used his time working in investment banking to realize that up-to-the-second information could be consolidated in one place, allowing everyone from obscure currency traders to the biggest hedge fund managers to have one source for the data they needed to make decisions. The company's wild success helped Bloomberg, the former mayor of New York, ultimately reach a net worth in excess of $54 billion, according to Forbes.
How Bloomberg Was Toxic
Wall Street, like other financial and industrial centers, has seen great business success lead to bad behavior. And Bloomberg had to answer such allegations on the campaign trail early this year. Stories from employees at Bloomberg's company have painted a picture of a workplace rife with sexual harassment and an unsafe culture for women. And while Bloomberg wasn't accused of the most heinous acts, he was reported to have made many sexist jokes and comments over the years that helped to set the tone for the company's issues with women.
Pros and Cons: The Best and Worst Things About Working From Home
7. Success at Madoff Securities
Bernie Madoff's early story reads like the tale of the American Dream. The Hofstra alum married his high school sweetheart, started Bernard L. Madoff Securities in 1960 with $5,000 saved up from odd jobs, and over several decades turned himself into the premier money manager in New York City. By the dawn of the 21st century, Madoff was among Wall Street's most trusted names, routinely returning 20% on an annual basis and gaining new clients that included major investors and charities.
Make Your Money Work Better for You
How Madoff Securities Was Toxic
But Bernie Madoff's Ponzi scheme hadn't become public knowledge yet. The toxicity at Madoff was more isolated — and financially much more severe — than at other companies on this list. Madoff's Ponzi scheme used new investments to pay anyone off who tried to withdraw money while gains existed only on paper. The lack of transparency allowed the con to continue as long as it did. Madoff pleaded guilty to 11 federal felony counts, including securities fraud, wire fraud and money laundering. He was sentenced to 150 years in prison in 2009 and ordered to forfeit $170 billion.
8. Success at Drexel Burnham Lambert
Financial firm Drexel Burnham Lambert pioneered the business for high-yield bonds, known as  "junk bonds," under the watchful eye of corporate executive Michael Milken. Junk bonds were used to finance leveraged buyouts by giving hostile bidders the money needed for corporate takeovers. Milken became recognized for his role in revolutionizing how people approached corporate financing, and he and others went on to get very rich.
How Drexel Burnham Lambert Was Toxic
Drexel's pursuit of riches proved its undoing. In April 1990, Michael Milken pleaded guilty to five technical counts of violating securities laws. He received a 10-year federal prison sentence and a $600 million fine but was released after two years for good behavior. 
At the same time, the long-term value of leveraged buyouts was beginning to be seen differently — with efforts to squeeze value out of businesses, often at the cost of its employees, proving beneficial mostly to the people putting the deal together. In a matter of a few years, Drexel collapsed under its own weight after Milken's scandalous ouster.
Find Out: 13 Signs You Need a New Job — Fast
Make Your Money Work Better for You
9. Success at Enron
Enron was a Texas-based energy company that rose to considerable prosperity during the 1990s. Engaging in the modernization of secondary markets, Enron fast became a major player in the American economy and its stock found its way into the portfolios of many investors — with most seeing it as a safe bet that was at home in any 401(k) or IRA.
How Enron Was Toxic
This one's not really all that complicated. Regardless of how everyone working there treated each other, many of the executives lied on financial reports. The precise details of how are less important, and, to keep it short, Enron consistently overstated the value of its assets to keep its stock price rising and to keep investors from finding out about the company's financial failings. However, the collapse of the dot-com market helped expose the practice by Enron and its accounting firm, Arthur Andersen. The company's value collapsed — falling from about $90 a share at its peak in August 2000 to roughly a quarter a share by late 2001. However, Enron and a similar scandal at WorldCom helped to produce the Sarbanes-Oxley Act of 2002 that laid out strict new rules for corporate accounting and remains the law of the land.
10. Success at 'The Ellen DeGeneres Show'
Ellen DeGeneres parlayed her career as a stand-up comic into the starring role in the ABC sitcom "Ellen" from 1994 to 1998. Five years later, DeGeneres returned to television full time as host of the syndicated "The Ellen DeGeneres Show," where she's welcomed countless guests from entertainment, politics, sports and other arenas over the years. Her viewers have come to expect the unexpected. In 2019, with the seats filled with people who had helped others, DeGeneres gave away $1 million for her studio audience to share.
How 'The Ellen DeGeneres Show' Was Toxic
Employees at "The Ellen DeGeneres Show" came forward this summer with a range of horror stories about how the show's executive producers — Ed Glavin, Kevin Leman and Jonathan Norman — ran rampant with the staff. Accused of everything from putting excessive demands on employees to sexual harassment, the people running the day-to-day operations apparently didn't follow DeGeneres' message of kindness. And while the host herself wasn't directly accused of much of the toxicity, many said that she was a bit cold and detached, which included rules that banned people from making eye contact with her. The scandal has done significant damage to the DeGeneres brand and resulted in the show's three producers being let go.
More From GOBankingRates
Please note photos are for illustrative purposes only. As a result, some of the photos might not reflect the companies listed.