Biden's Day-One Executive Orders to Include Trump Policy Reversals, Actions on COVID, Anti-Discrimination, Economic Relief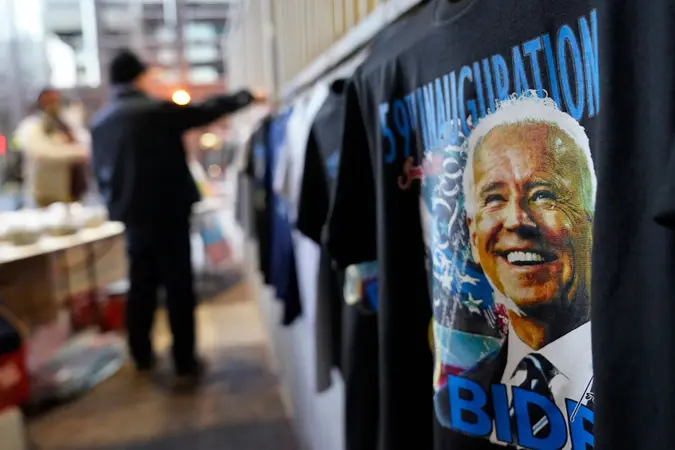 David Goldman/AP/Shutterstock / David Goldman/AP/Shutterstock
Although U.S. presidents have little power to make unilateral changes, they have enough. President Joseph Biden will be taking advantage of it. Today, he is signing the following executive orders:
See: Why a $2,000 Stimulus Is Great for You — Unless You've Got Student Loans
Find: How Biden's First Week in Office Could Affect Your Bank Account
Launch a voluntary "100 Day Masking Challenge" for all Americans, and an enforceable requirement that masks be worn in all federal properties.

Rejoin the World Health Organization, in a reversal of President Trump's policy. Dr. Anthony Fauci will head the U.S. delegation to the WHO.

Create a position of COVID-19 response coordinator, who will report to the president.

Extend the moratorium on evictions and foreclosures until at least March 31.

Pause student loan payments and interest accruals until Sept. 30.

Rejoin the Paris Agreement on climate change, a reversal of President Trump's policy.

Revoke the permit President Trump granted to the Keystone XL pipeline. In addition, federal agencies are being asked to review other environmental policies and make recommendations for reversals.

Rescind the 1776 Commission, which was studying ways to teach American history, and direct agencies to review their racial equity policies.
See: What Is Joe Biden Costing You This Week?
Find: What a Biden Presidency Means for Your Wallet
Prevent workforce discrimination on the basis of sexual orientation or gender identity.

Require non-citizens to be included in the census and the re-apportionment of elected representatives.

Strengthen the Deferred Action for Childhood Arrivals policies that protect people who were brought to the United States illegally as young children. 

Reverse the Trump administration's travel ban on passport holders arriving from seven majority-Muslim and majority-African countries.

Undo President Trump's expansion of immigration enforcement.

Stop construction of the wall along the U.S.-Mexican border.

Continue the safe haven status of certain immigrants from Liberia until June 30, 2022.

Add an ethics pledge requirement for executive branch appointees. They must not act in personal interest and must uphold the independence of the Department of Justice.

Direct the director of the Office of Management and Budget to develop recommendations to modernize regulatory review, scrapping the Trump administration's process.
Make Your Money Work for You
Some of these, such as the ethics requirement, are not controversial. Others reiterate long-standing U.S. policy, such as the inclusion of non-citizens in the census. There are ways to undo these executive orders through legislation or the court system, and it will be interesting to see which ones are targeted.
More From GOBankingRates:
Make Your Money Work for You