Biden Unfreezes Billions in Federal Spending, Reversing Trump's Final Days' Actions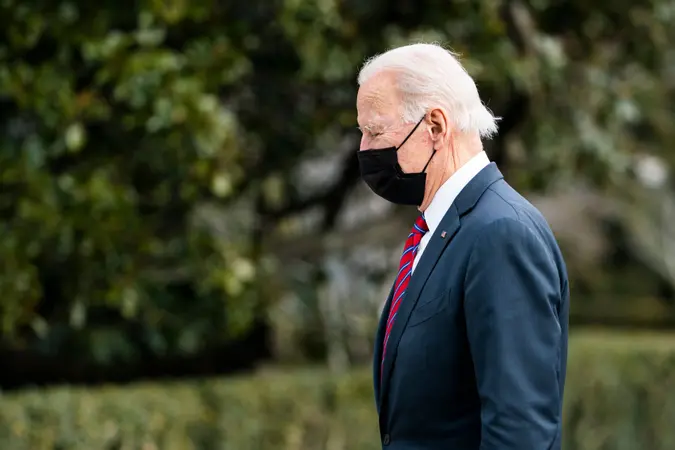 JIM LO SCALZO/EPA-EFE/Shutterstock / JIM LO SCALZO/EPA-EFE/Shutterstock
Last night, President Joe Biden sent a letter to Congress to reverse all the spending cuts former President Trump had requested in his last days in office, unfreezing billions in federal spending.
See: Republicans Try to Sell Biden on a $600 Billion Stimulus Plan
Find: How Biden's First Moves as President Could Impact Your Wallet
"I am withdrawing 73 proposed rescissions previously transmitted to the Congress," Biden said in the letter.
On Jan. 14th, with just six days left in office, Trump had sent a letter to Congress to freeze, or "rescind," 73 federal budgets totaling $27.4 billion.
The rescissions are a tool the President can use under the Impoundment Control Act of 1974. Put simply, if the President wants to spend less money than Congress provided for a particular purpose, "he or she must first secure a law providing Congressional approval to rescind the funding in question. The ICA requires that the President send a special message to Congress identifying the amount of the proposed rescission; the reasons for it; and the budgetary, economic, and programmatic effects of the rescission," the House Committee on the Budget explains on its website.
Make Your Money Work for You
See: The Fed — Interest Rates Will Remain 'Near Zero,' Says Fighting COVID Is Huge Priority
Find: Biden's Free College Proposal Could Add $160 Billion to Economy
The withdrawals essentially span all departments, including the departments of Agriculture, Commerce, Education, Energy, Health and Human Services, Homeland Security, the Interior, Justice, Labor, State and the Treasury, according to Biden's letter. They also include federal programs, including the African Development Foundation, the Commission of Fine Arts, the Corporation for National and Community Service, the District of Columbia, the Environmental Protection Agency, the Inter-American Foundation, the Millennium Challenge Corporation, the National Endowments for the Arts and Humanities, the National Gallery of Art, the Peace Corps, the Presidio Trust, the United States Agency for International Development, the United States Army Corps of Engineers, the Woodrow Wilson International Center for Scholars and the Legislative Branch.
In an additional letter to Congress, Russell Vought, Director of the United States Office of Management and Budget under Trump, said that these represented  "wasteful and unnecessary spending."
"This special message emphasizes the need to cut wasteful foreign aid spending at the Department of State and USAID and other international affairs agencies, while also proposing targeted cuts to programs across the Federal Government where the funding provided by the bill seems particularly egregious, especially in the context of the economic hardship that was caused by the pandemic," according to the letter.
Make Your Money Work for You
More From GOBankingRates:
Make Your Money Work for You