Republicans Try to Sell Biden on a $600 Billion Stimulus Plan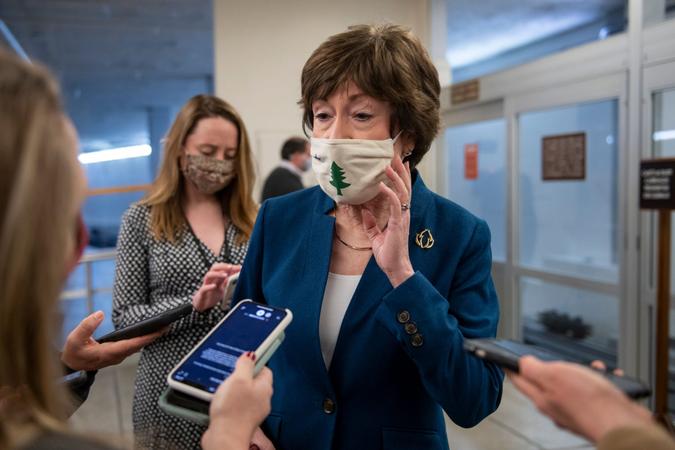 Shutterstock / Shutterstock
On Sunday, a group of ten Republican senators proposed a stimulus package with a $600 billion price tag, in contrast to the $1.9 trillion plan proposed by President Joe Biden.
See: Congress Could Vote on Pandemic Relief and $1,400 Stimulus Check for Americans This Week
Find: Pushback Over Biden's $1.9 Trillion Proposal Could Delay Stimulus Funds
One of the biggest differences between the plans is the size of checks that would be sent to the public. President Biden's plan calls for $1,400 per person. The Republican plan offers $1,000 checks, and with a lower income phase out. This would target aid to families that need it the most, or at least to those families most likely to spend the money rather than save it.
Both plans include funding for vaccine development and distribution. The other differences are not clear, as the Republicans have not yet released all the details.
See: $1,400 Stimulus Checks and $15 Minimum Wage — Digging into Biden's Stimulus Proposal
Find: Biden Administration Orders 200 Million Additional Vaccines
The plan was announced by a group of ten moderate Republicans, including Susan Collins (R-Maine) and Lisa Murkowski (R-Ark.), and CNN reports that they have two goals. The first is their publicly stated intention to have a bipartisan discussion on the features and costs of a stimulus plan. The second is the desire to head off procedural tactics that could lead to the Biden plan being passed without any Republican votes.
Make Your Money Work for You
The Senate could use a reconciliation process to pass the Biden plan with the 51 votes it has now, circumventing Republican participation in the process. The political challenge is to create a spirit of unity and allow the president to have an early legislative win. The practical challenge is to get a stimulus that gets us through the end of the pandemic.
More From GOBankingRates: