Inflation Above 2% Means Overall Cost of Buying Home or Car Won't Drop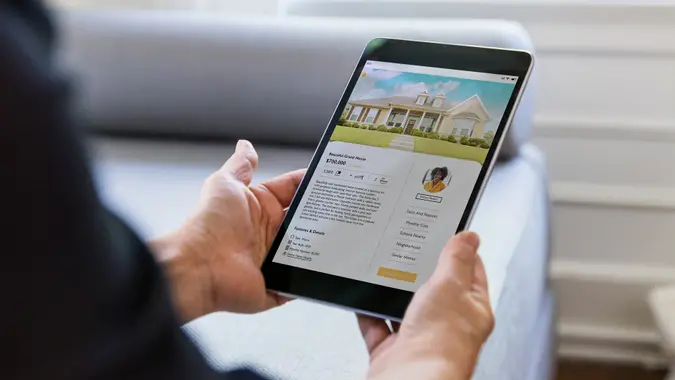 SDI Productions / iStock.com
The Federal Open Market Committee released its minutes from its Dec. 13-14 meeting and it looks like more interest rate hikes could be on the horizon for 2023. For those who were waiting to buy a home or new car, that means you could be paying more if you borrow money to do so.
Explore: Is It Good To Own Real Estate in a Recession?
Find: Ultrarich Plan To Conserve Wealth in 2023 — What's the Strategy?
The Fed confirmed that interest rates won't be cut in 2023. In fact, as long as inflation stays above 2%, the Fed will continue to raise interest rates. At the December meeting, the Fed announced it will raise rates by 50 basis points in the new year, which was less than the anticipated 75-point increase.
The Fed noted that inflation could remain high as long as the labor market remains tight and the war in Ukraine continues, among other factors.
The Minneapolis Federal Reserve President Neel Kashkari suggested in a Medium blog post on Jan. 4 that the Fed increase rates only up to 5.4% and then adopt a wait-and-see strategy "once we see the full effects of the tightened policy."
Make Your Money Work for You
The FOMC hasn't given any indication of when it will pause rate hikes, however.
As interest rates rise, home prices are already beginning to fall, down 2.4% in November 2022 compared to June 2022, GOBankingRates reported. That could be good news for buyers, even with higher interest rates prevailing, since buyers can always re-fi when rates drop.
See: 10 Least Affordable Down Payment Cities in the US — Plus Cheaper Options
Used Cars: 10 Biggest Winners on the Market in Terms of Lifespan
Cars.com predicted that car prices should also drop in 2023, although factors related to the supply chain including microchip production and consumer demand will continue to affect car prices independent of interest rates on car loans.
More From GOBankingRates
Make Your Money Work for You