December's Consumer Price Index Is Expected to Show Lowered Inflation Rates, A Sign of Economic Improvement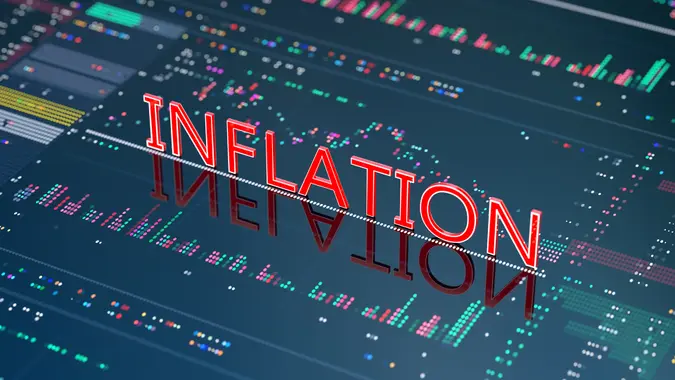 Olemedia / Getty Images/iStockphoto
The first Consumer Price Index (CPI) of the year will be released on Jan. 12, and consensus expectations are downward for December figures, reflecting a continued cooling down of inflation. This positive economic development will be a welcomed relief for American consumers, which have been battered by soaring prices throughout 2022.
See: 10 Things To Stop Buying in 2023
Learn: With a Recession Looming, Make These 3 Retirement Moves To Stay On Track
Social Security: No Matter Your Age, Do Not Claim Benefits Until You Reach This Milestone
The Wall Street Journal reports that Bank of America expects the CPI to fall by 0.1% month-over-month — a 6.4% year-over-year rate, compared to 7.1% in November.
Bank of America economists said that the decrease will be partly driven by a drop in energy prices as well as a decline in core-good prices, according to The Wall Street Journal.
They add, however, that food inflation and core services inflation will have remained high in December.
Make Your Money Work for You
The core CPI, which excludes food and energy prices, is expected to be  5.7%. That would be down from the 6% annual rate of growth through November, according to Barron's.
Now, the question remains whether the latest CPI data might give the Federal Reserve reason enough to ease its pace of rate hikes.
Take Our Poll: How Do You Think the Economy Will Perform in 2023?
"Since we expect inflation will cool faster than consensus and Fed expectations, we continue to anticipate a 25bps hike in early February and another 25bps increase in mid-March – at which point we anticipate the Fed will pause its tightening cycle at 4.75-5.00%," Gregory Daco, EY Parthenon chief economist, told U.S. News. "We believe a couple of rate cuts remain a distinct possibility in late 2023 as a recalibration exercise."
The November CPI, released on Dec. 13, 2022, showed that inflation continued to cool down with the 7.1% inflation rate landing lower than economists had anticipated. The improvement was partly due to a decline in gas prices, as GOBankingRates previously reported.
More From GOBankingRates
Make Your Money Work for You