The Future of Retail: What Recent Exodus from Major Cities Could Mean for Your Money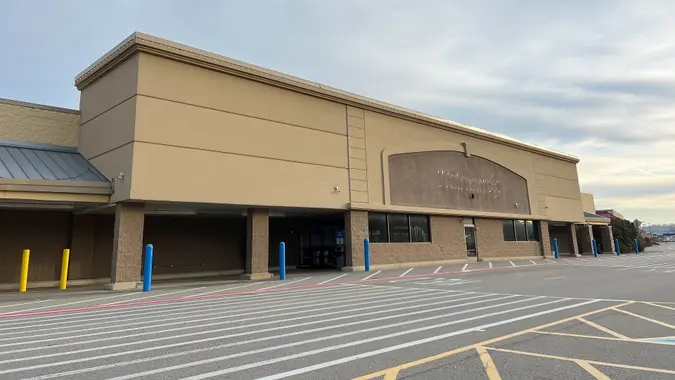 bgwalker / iStock.com
The recent bankruptcy and store closures of Bed Bath & Beyond made headlines, with the retailer shuttering 360 stores across the country. Most of the store locations are in the suburbs of mid-size to larger cities, although stores in New York City were among the first to go as the retailer tried — unsuccessfully — to dodge bankruptcy.
But top retailers with healthier balance sheets have been leaving major U.S. cities in alarming numbers. Economists, analysts and politicians are all trying to figure out the reason.
When Walmart closed 20 locations, primarily in larger cities like Washington D.C., Portland, Oregon and Chicago, it cited "poor performance" in those locations as the reason.
Other factors likely come into play, including a glut of stores, more shopping options with the growth of online shopping, and the work-at-home revolution. The growth of work-at-home created a cascade effect of people shopping in stores less, buying fewer clothing items and other items needed for work, and moving from major cities to the suburbs. One million people left major cities during the pandemic, CNN reported. High rents in major urban areas like New York and San Francisco are also sending these retailers away.
Unless you're one of the workers laid off from one of these stores, you may not immediately notice stores in your neighborhood vanishing — until your streets become a ghost town of their prior glory. Retail has been a crucial element of a city's economic health. Sure, you can shop for whatever you need online, but without the necessary tax base from businesses in the area, the city will start to suffer.
Make Your Money Work for You
"It's a really tough problem for cities and economic developers," Chris Wheat, JPMorgan Chase Institute president, told CNN. "How do you make these live, work and play neighborhoods? That was a question before the pandemic, but it's become more salient now."
To revitalize downtown areas, retailers may have to adapt and overcome. Big box stores and chains may be replaced by experiential flagship stores that draw shoppers and tourists, a broader mix of boutiques and local businesses, and even seasonal retailers and pop-up store concepts.
It will be a slow process, and should take place hand-in-hand with the addition of affordable housing to give people the means to live, play, work and shop in the biggest U.S. cities once again.
More From GOBankingRates