Goodbye Unexpected Medical Bills: No Surprises Act Hits in 2022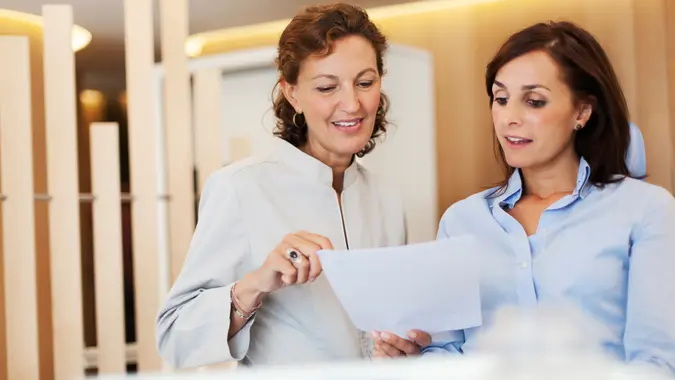 Tempura / Getty Images/iStockphoto
The No Surprises Act, which is putting an end to surprise medical bills from out-of-network providers, is scheduled to go into effect on Jan. 1, 2022. According to federal estimates, it will apply to 10 million unexpected bills per year, CNN reports.
See: 5 People Share the Brilliant Ways They Slashed Their Medical Bills
Find: 9 Tips for Keeping Your Medical Bills Low
Beginning New Year's Day, it will be illegal for providers to charge patients excessive out-of-pocket costs for treatments the patient did not choose. Emergency services must also continue to be covered without any prior authorization, regardless of whether or not a provider or facility is in-network. In these situations, consumers are responsible for their in-network deductibles, copays or coinsurance, CNN mentioned.
Surprise medical bills typically arise when insured patients receive emergency care, non-emergency care from out-of-network providers at in-network facilities and air ambulance services from out-of-network providers, according to the U.S. Centers for Medicare & Medicaid Services.
"The No Surprises Act is really one of the biggest consumer protections to pass in recent decades," Loren Adler, assistant director of the USC-Brookings Schaeffer Initiative for Health Policy, explained to CNN. "Now when patients go to the hospital for an emergency or for elective planned care, like a surgery, they no longer have to worry about getting a surprise out-of-network bill."
Make Your Money Work for You
Learn: Social Security Troubleshooting: How To Appeal IRMAA Medicare Charges
Explore: Claiming Social Security, SNAP and Medicare Is Now Easier Thanks to Executive Order — What's Changing?
The new law will apply to almost all private health plans offered by employers and to individual policies bought on or off the Affordable Care Act exchanges, CNN noted. If a patient chooses to see an out-of-network provider, the provider is required to give notice of their network status as well as estimates of charges. The patient must also give consent to receive out-of-network care that could cost them more.
CNN added that this act is expected to reduce premiums by 0.5% to 1%, in most markets in most years, according to data from the Congressional Budget Office.
More From GOBankingRates
Make Your Money Work for You