What a Government Shutdown Could Mean for Your Wallet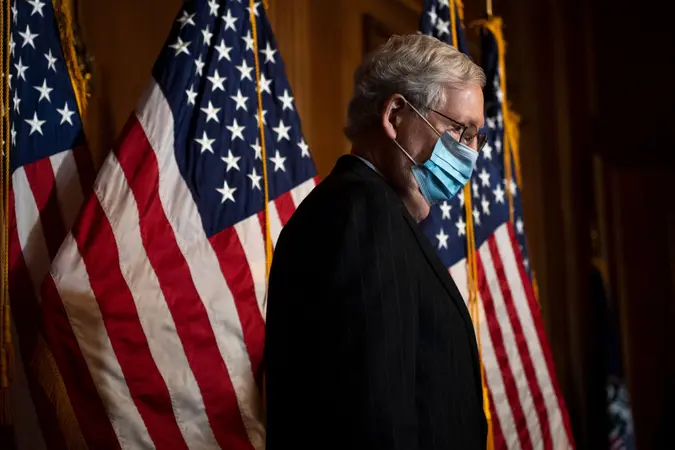 Shutterstock / Shutterstock
If Congress does not reach an agreement on the stimulus package and the federal budget by 11:59 pm on Friday, the federal government will not be allowed to spend money. The result will be yet another government shutdown, but most effects would not show up until the start of business on Monday.
See: Refusing to Wait for Congress, These Cities and States Are Handing Out COVID-19 ReliefFind: How Big Will Your Stimulus Check Be?
The last shutdown lasted from December 22, 2018 to January 25, 2019, the longest in U.S. history. At that time, the key issue was immigration, not the budget per se. This time, there seems to be less rancor among members of Congress, making it likely that any shutdown this year would be considerably shorter. The main sticking points seem to be the amount of any stimulus checks sent to taxpayers and the length of any unemployment benefit extension, according to the Washington Post.
Pelosi, who was scheduled to have a 10:45a press conference and delayed it til 2p, has now postponed her 2p presser as covid relief talks continue and as we get closer to a government shutdown

— Manu Raju (@mkraju)

December 18, 2020
Bernie Sanders says he's going to allow a temporary spending bill to pass today to avoid a government shutdown, but says he will not do the same next week and he will force the Senate to stay in over Christmas unless they pass direct covid relief payments of $1,200 per person.

— Paul McLeod (@pdmcleod)

December 11, 2020
A shutdown may still be painful, especially given that the economy is nowhere near as strong as it was in 2018-2019. If a deal can't be reached until Monday morning, the following events are likely to happen:
Federal employees will not receive paychecks until a funding agreement is reached.
Government contractors will not be paid, and it is likely that their missed checks will be paid up later.
U.S. government facilities, ranging from National Parks at home to consulates abroad, will close up shop.
Make Your Money Work for You
See: The Stimulus Check Secret You Need to Know Before You File Your 2020 TaxesFind: Stimulus Negotiations Signal Unemployment Changes
Social Security and Medicare benefits should continue without interruption, and states will continue paying unemployment benefits.
In other words, most people will not be affected, but government employees could be hit hard. A shutdown is also unlikely to calm a nervous economy.
More From GOBankingRates