Stimulus Negotiations Signal Unemployment Changes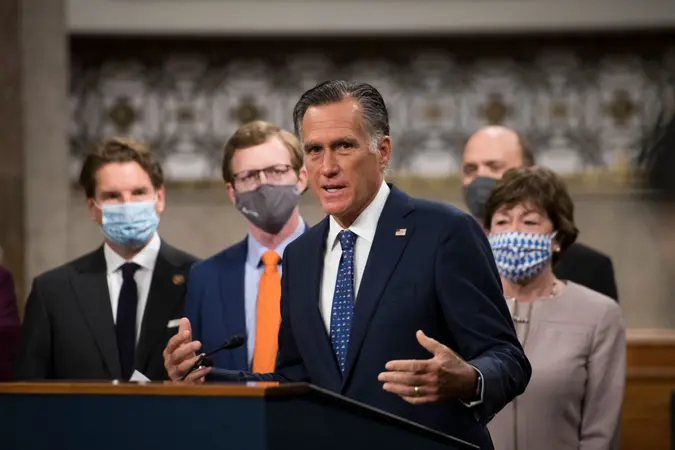 Shutterstock / Shutterstock
On Tuesday, Sen. Joe Manchin (D-W.Va.) and Sen. Mitt Romney (R-Utah) wrote an op-ed piece for The Washington Post praising the bipartisan negotiating efforts that led to the proposed stimulus package. On Wednesday, The Washington Post reported that Sen. Manchin got into a "heated" discussion with Sen. Bernie Sanders (I-Vt.) over whether the stimulus should include one-time payments. Apparently, the deal is far from done, but there is still bipartisan activity. Sanders is working with Sen. Josh Hawley (R-Mo.) to push for taxpayer checks.
The biggest issue seems to be the tradeoff between increased unemployment benefits and stimulus payments that would go to a wider range of people. The bills announced on Monday and promoted on Tuesday included a $300-a-week increase in unemployment benefits and an extension through April 30, but no stimulus checks. A second bill would have included $160 billion in benefits to state, local and tribal  governments. That bill seems to have been scrapped, with the funds allocated to checks.
See: Refusing to Wait for Congress, These Cities and States Are Handing Out COVID-19 ReliefExplore: 25 Companies Laying Off the Most People Thanks to Coronavirus 
The $160 billion allocation would probably be enough to pay out $300 stimulus checks but not $600 ones, and it certainly would not be enough to cover the $1200 sent out in the spring of this year. Republicans in Congress have indicated that they do not want the stimulus to exceed $1 trillion.
Because of this, Congress is considering cutting the unemployment benefit extension in favor of a larger stimulus. That doesn't sit well with everyone, given the high rate of unemployment and the Washington Post report that while 45 of the 50 largest U.S. companies showed a profit this year, 27 of those profitable companies have announced layoffs in excess of 100,000 workers.
Make Your Money Work for You
"I'm hearing as we try to debate this COVID relief package that we now can't afford to give people another $1,200 stimulus check," Rep. Rashida Tlaib (D-Mich.) told Yahoo! Finance. "Well, guess what, I know exactly where we can get the money to pay for it. And I believe Jeff Bezos knows exactly where as well." She advocates reversing the 2017 tax cut to fund stimulus checks, although that is most likely a non-starter.
More From GOBankingRates