How Did Inflation Affect Disney and Its Customers in 2022?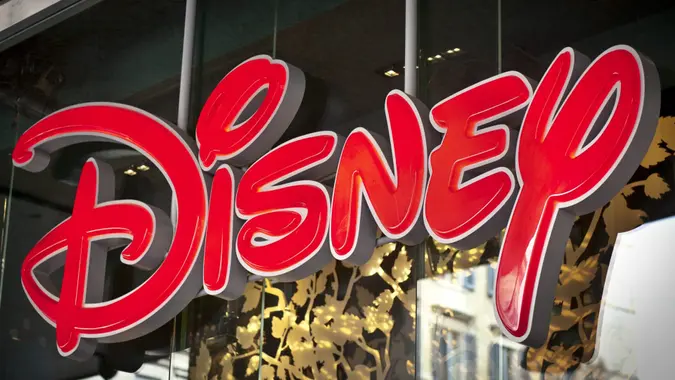 RinoCdZ / Getty Images
Inflation has dealt the U.S blow after blow and not even The Happiest Place on Earth has been immune to its wrath.
Take a Look Back: 2022 Year in Review
Check Out: States Whose Economies Are Failing vs. States Whose Economies Are Thriving
In fact, the Magic Kingdom has been struggling with inflation for a while now. In Q3 2021, the Parks, Experiences and Products business saw margins weaken. When asked about inflation, Disney CFO Christine McCarthy said on an earnings call, "That's on the minds of every CFO and every senior management team of companies out there. Inflationary pressures are something we are all looking at and trying to assess and think about how do we manage through."
Apparently "managing through" means doing what just about every other consumer-facing company is doing: raising prices. On everything. Here's a look at how inflation has affected Disney and its customers in 2022. 
Higher Ticket Prices
"Disney World increased prices once early in 2022 and then announced another increase to take effect on Dec. 8," said Julie Ramhold, consumer analyst with DealNews. "Of course, this means any families saving up money for a trip next year may have to adjust their budgets, which could mean putting the trip off in order to save more or adjust their expectations on what their vacation fund can cover."
Make Your Money Work for You
Take Our Poll: How Has Inflation Impacted Your Holiday Shopping Plans?
The Disneyland Resort in California also raised its prices on park admission in October. 
"While Disney attributes these increased prices to 'increased demand' as well as 'significant investment' across the company's portfolio of theme parks, inflation is likely to play a part as well," Ramhold said. "Inflation will affect everything from services to wages to raw costs, which all gets passed on to the customer."
Higher Costs in Parks
"Speaking of higher raw costs, one place customers may have seen sticker shock is in the park itself," Ramhold said. "Even with the first ticket increase several months ago, customers likely still noticed higher prices on Disney-themed foods and souvenirs, both of which are already pricey even before taking into account higher prices due to inflation.
"Because of that," she said, "customers may find themselves having to pick and choose what they indulge in on their trip, especially if their budgets can't accommodate everything they want to do."
Higher Streaming Prices
"Even if you aren't interested in visiting a Disney park, if you enjoy the streaming service, you've been hit — or will be — by inflation there as well," Ramhold said. "Disney increased the price of its streaming service, which may be more to do with keeping up with the market in general when it comes to streaming, but this means more significant costs for customers.
Make Your Money Work for You
"While the monthly price is only increasing from $7.99 to $10.99, that still works out to nearly $132 in a year. And while the annual cost is cheaper, it's still increasing from $79.99 to $109.99, which is a $30 jump overall.
"In a time when customers are already feeling the pinch in other necessary areas — groceries, housing, utilities, etc. — a more expensive streaming service may not make the cut when crafting budgets. Higher prices could very well lead to customers abandoning streaming altogether and returning to traditional cable again, in a pendulum swing from the direction they were moving for the last 5-10 years."
Cost of Supplies, Employee Wages and Staff Cuts  
"Furthermore, inflation caused an increase in the cost of supplies and employee wages, leading to higher prices for food, beverages, and merchandise items inside the park," said Alison Meacham, founder of Everything Mouse. "This placed a financial strain on customers who were looking to buy souvenirs or refreshments during their visit.
Make Your Money Work for You
"In addition, inflation caused Disneyland to change the way it runs its business," Meacham added. "In order to remain profitable, it had to tighten its belt and increase its efficiency. This included cutting back on certain expenses, such as staff and maintenance. This could have had an impact on the customer experience in that it could have caused a decrease in quality and customer service."
Though inflation has wreaked havoc on prices (and possibly on customer service) within the park, consumers continue to travel there in droves. 
"Inflation seemingly has not impacted Disney's popularity rate, as attendance numbers have continued to increase through 2022 and are expected to go up even more in 2023, as post-pandemic travel insecurities lessen," said Michael Belmont, owner of The Park Prodigy, an online travel agency dedicated specifically to the Disney and Universal theme parks.
More From GOBankingRates
Make Your Money Work for You