Rising Gas Prices Have Boosted Retail Sales — What's the Correlation and How Does It Affect Consumers?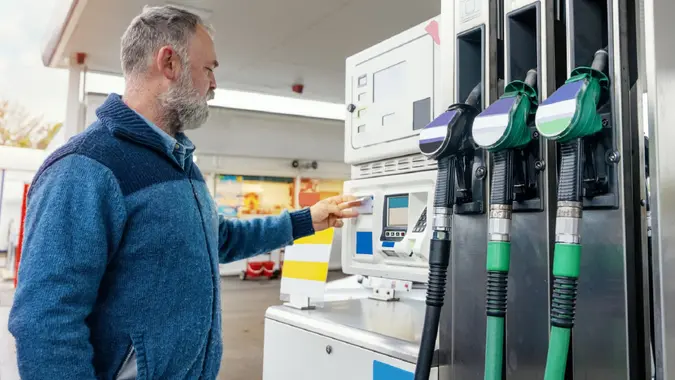 Iryna Melnyk / iStock.com
The rollercoaster of economic ups and downs in recent years has left consumers and analysts alike searching for patterns and connections. Not only have we seen the cost of groceries and housing increase, but now a new trend has emerged — the correlation between rising gas prices and retail sales. Recent statistics have shed light on this phenomenon, revealing a surprising link between higher fuel costs and increased retail spending.
Let's explore this correlation and discuss its potential implications for consumers.
August 2023 Retail Sales Surge
According to The Wall Street Journal, August 2023 saw a notable increase in retail sales, much of which can be attributed to the spike in gasoline prices. In fact, retail sales jumped by 0.6% from the prior month. As the cost of fuel has risen since July 2023, there's a direct correlation between the cost of doing business and what consumers are spending on goods and services.
According to AAA, the national average for regular gas currently hovers at around $3.86 per gallon, up about $0.05 per gallon from the prior week.
The Gasoline Price Factor
Adding on, the Associated Press unpeeled another layer to this story by pointing out that energy and fuel prices surged higher in August. This factor has contributed significantly to the overall 3.7% increase in the Consumer Price Index (CPI), according to the U.S. Bureau of Labor Statistics.
The price of gasoline has been a topic of concern for consumers, as it directly affects their monthly expenses. Yet, data suggests that rather than cutting back on spending due to higher fuel costs, consumers have responded by opening their wallets wider.
Make Your Money Work for You
Short-Term Gains, Long-Term Pains
While the correlation between higher gas prices and increased retail sales is intriguing, it also raises questions about the sustainability of this trend. Rising fuel costs can eat into consumers' disposable income, leaving them with less money for other essential expenses. Over time, this may lead to cutbacks in discretionary spending, potentially affecting retail sales negatively as we head into the holiday season.
The Consumer Dilemma
As we move forward, consumers find themselves in a delicate balancing act. On one hand, the need to maintain essential purchases and cope with the higher cost of living — including gasoline — puts pressure on household budgets. On the other hand, the allure of retail therapy and the desire to maintain some semblance of normalcy in their lives can drive spending up as prices climb. As consumers weigh their financial priorities, it remains to be seen how this delicate balancing act will play out in the months ahead and what implications it may hold for the broader economy.
More From GOBankingRates