Social Security, Food Stamps and Medicaid Cuts Likely in GOP-Proposed Budget Plan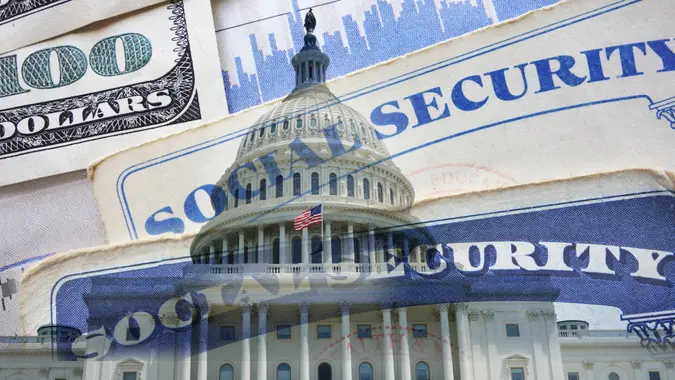 zimmytws / Getty Images/iStockphoto
Depending on who you ask, the Republican budget proposal released this week either does or does not include cuts to social safety net programs such as Social Security, Medicare and food stamps. The plan's sponsors say it doesn't, while critics insist it does.
What's known for certain is that on Tuesday, Sept. 19, the U.S. House Budget Committee unveiled the GOP's 10-year budget plan in an effort to get a spending deal approved before the Sept. 30 funding deadline, The Hill reported. If no deal is struck by then, the federal government will shut down.
House Budget Committee Chair Jodey Arrington (R-Texas) said the budget doesn't touch Social Security or Medicare.
"We don't cut Medicare benefits, and we don't cut Social Security or veterans benefits," Arrington told reporters this week. "But let me be clear: In this 10-year window, both the Social Security and the Medicare trust funds will become insolvent."
The "10-year window" refers to the coming depletion of Social Security's Old Age and Survivors Insurance (OASI) Trust Fund, which is expected to run out of money in about a decade. When it does, the program will rely solely on payroll taxes for funding, which currently covers about 77% of benefits. Similarly, the Medicare Trust Fund faces depletion within the next decade.
Make Your Money Work for You
According to The Hill, the GOP plan does not include changes to Social Security. However, it does include changes to work requirements for "able-bodied recipients" of Medicaid and food stamps, formally known as Supplemental Nutrition Assistance Program (SNAP) benefits. The plan also places limits on discretionary spending and aims to roll back parts of the Inflation Reduction Act signed by President Joe Biden last year.
Anti-hunger advocates have sharply criticized attempts to put stricter requirements on SNAP benefits — including raising the proof-of-work age range to between 18 and 54 years old from 18 to 49 previously. According to the Center on Budget and Policy Priorities (CBPP), the new requirements would "put almost 750,000 older adults aged 50-54 at risk of losing food assistance."
As for the GOP's insistence that Social Security and Medicare benefits will not be affected by the new budget: Others say the devil is in the details.
As previously reported by GOBankingRates, the details in the Republican budget plan include establishing a bipartisan debt commission that could end up recommending cuts to Social Security and Medicare, according to some observers.
In a statement, Nancy Altman, president of the nonprofit Social Security Works, said, "the only reason to make changes to Social Security via a closed-door, fast-track commission is to cut benefits. Rep. Arrington and his fellow Republicans understand this, which is why their budget would create just such a commission."
Make Your Money Work for You
Those fears were echoed in a Sept. 19 column on the Common Dreams website, which said the GOP plan proposes "trillions of dollars in federal spending reductions over the next decade, specifically targeting Medicaid and federal nutrition assistance for steep cuts."
Common Dreams also cited a Roll Call report stating that the plan would cut mandatory spending by nearly $9 trillion over a 10-year period — a spending category that includes Social Security, Medicare, Medicaid and SNAP.
The wild card is whether the plan will ever make it past the GOP-led House. Even if it does, it's unlikely to get approved by the Senate, experts say.
More From GOBankingRates