What You Should Know About New SNAP Work Requirements and Eligibility as Debt Ceiling Is Resolved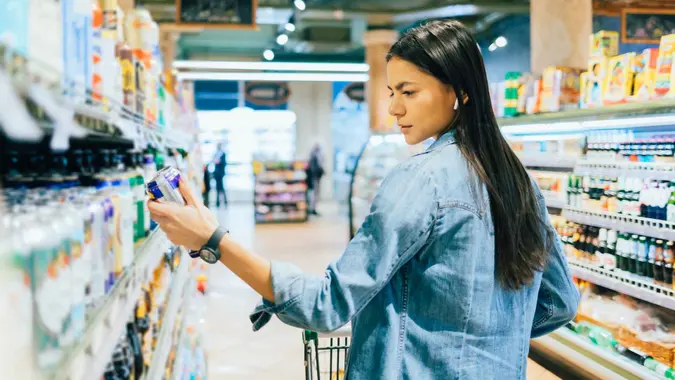 iprogressman / Getty Images/iStockphoto
The debt ceiling bill that President Joe Biden signed into law over the weekend is good news for Americans who feared a government default.
In approving the bill and sending it to Biden, Congress "created some of the most significant revisions" to the SNAP program in decades, NPR reported. Those revisions, agreed on by both President Joe Biden and U.S. House Speaker Kevin McCarthy (R-Calif.), include raising the proof-of-work age range to between 18- and 54-years-old from 18-49 previously.
This means hundreds of thousands of SNAP beneficiaries will now have to meet work requirements that they didn't have to meet before. But the bill also includes provisions that could widen the roster of SNAP beneficiaries. For example, work requirements would not be enforced if SNAP recipients fall into one of the following categories, according to NPR:
Those experiencing homelessness, regardless of age.
Veterans of all ages.
Young people 18- to 24-years-old who aged out of foster care.
The above exemptions were greeted favorably by some food and health policy experts.
"If the goal is to minimize the impact of work requirements, it was a good response to the call for expanding the age range to trade that off by exempting some of the most vulnerable groups," Katherine Hempstead, a senior policy adviser at the Robert Wood Johnson Foundation, told NPR. "If at the end of the day, it's sort of a wash or maybe even an increase, that's a sort of damage minimization people could feel pretty happy about."
But others were quick to pounce on work requirements being expanded to include older SNAP customers. In an analysis published on May 31, the Center on Budget and Policy Priorities (CBPP) said the bill would "put almost 750,000 older adults aged 50-54 at risk of losing food assistance" through an expansion of the "existing, failed" SNAP work-reporting requirement.
Make Your Money Work for You
"The expansion of this requirement would take food assistance away from large numbers of people, including many who have serious barriers to employment as well as others who are working or should be exempt but are caught up in red tape," the CBPP added.
U.S. Sen. John Fetterman (D-Pa.), who chairs the subcommittee on nutrition, also pushed back against the new work rules.
"I did not agree to these SNAP restrictions, and I won't give Republicans an opening to try and take food from more food insecure Americans in Farm Bill negotiations later this year," Fetterman said in a statement after the Senate passed the bill. "That is why I voted no tonight."
For their part, some Republicans said the bill doesn't go far enough in imposing work requirements and tried to introduce amendments to increase the requirements or make them permanent, NPR reported. U.S. House Speaker Kevin McCarthy (R.-Calif.) also vowed to get "more work requirements."
Increasing the age for work requirements will likely reduce the number of SNAP beneficiaries, The New York Times reported. It cited a Congressional Budget Office estimate that stricter changes proposed in an earlier House GOP bill would have pushed about 275,000 people off of SNAP and reduced benefits for another 19,000 people.
But in an odd twist, the new work exemptions might also add people to the SNAP rolls. The NYT pointed to a 2021 Urban Institute study, which found that adults subject to work requirements were more likely to be homeless than other SNAP beneficiaries. A greater number of veterans might also qualify for SNAP benefits under the new rules.
Make Your Money Work for You
More From GOBankingRates