New SNAP Work Requirements Go Into Effect Sept. 1 — Here's Who Qualifies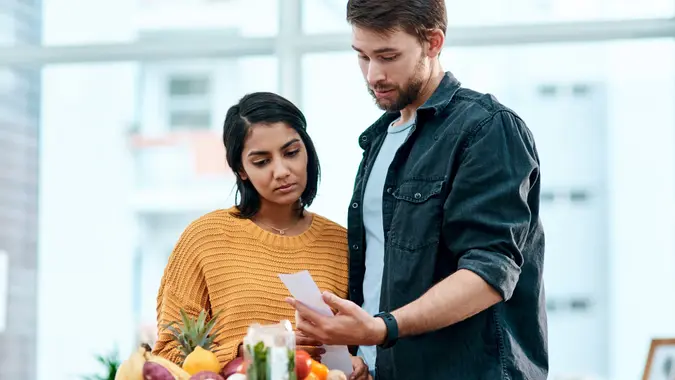 PeopleImages / iStock.com
New changes to the Supplemental Nutrition Assistance Program (SNAP) go into effect beginning Sept. 1, 2023, though some policies will phase in over the next calendar year, according to the U.S. Department of Agriculture (USDA) and as reported by the National Association of Counties (NACo).
SNAP changes were authorized under the Fiscal Responsibility Act enacted on June 3. The act suspended the debt ceiling but also included discretionary spending caps and changes to mandatory programs to reduce the deficit, including work requirements for SNAP.
In the USDA's June 30 statement regarding the implementation of SNAP provisions, the department goes into greater detail about the temporary increase to SNAP work requirements for able-bodied adults without dependents (ABAWD) — and the new exemptions for veterans, homeless individuals and youth aging out of foster care.
Currently, adults aged 18 to 49 are subject to the ABAWD time limit, which says that ABAWDs can receive SNAP for only three months in a three-year period if they do not meet certain work requirements. The act gradually increases the age of those subject to the ABAWD time limit.
Sept. 1, 2023: The age of those subject to ABAWD increases to 50.
Oct. 1, 2023: The age of those subject to ABAWD increases to 52.
Oct. 1, 2024: The age of those subject to AVAWD increases to 54.
However, the Food and Nutrition Act allows states to request a temporary waiver in areas with an unemployment rate over 10%, or without enough jobs.
The USDA also provides guidance on the definition of exempt populations:
A homeless individual is one who lacks a fixed and regular nighttime residence or one whose primary nighttime residence is a supervised shelter, halfway house, a place not designed for accommodation or a temporary accommodation for not more than 90 days.
A veteran is an individual who served in the U.S. Armed Forces, including the reserves, who was discharged or released from service.
A former foster youth is an individual who is 24 or younger and who was in foster care at age 18 (or older, depending on the state's foster age range).
Make Your Money Work for You
All modified exceptions expire on Oct. 1, 2030.
More From GOBankingRates