8 Useful Government Resources You Probably Don't Know About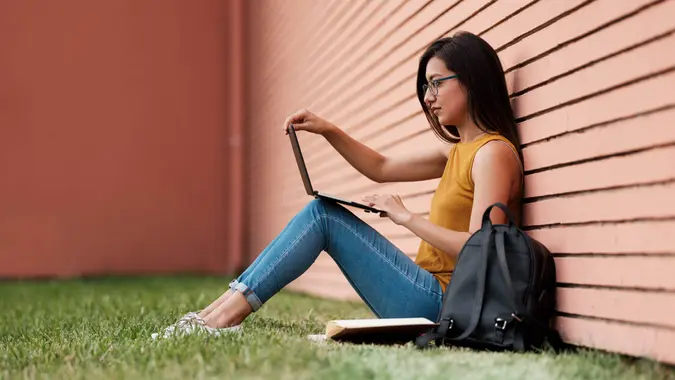 aldomurillo / Getty Images
Though most of us are probably aware of the more well-known and popular forms of government resources available, there are plenty more that you may not have heard of. More importantly, you may need to use one of them some day.
Find Out: Social Security COLA Increases Add This Much Cash To Your Pockets Each Month
Learn: 16 Budgeting Tips Every Single Woman Needs To Know
From help buying a house to financial assistance for your children, here are eight government resources you will be glad to learn about.
Down Payment Assistance
Buying a house is a dream many people can't quite reach simply because of difficulty in coming up with the sizable amount needed for a down payment, which can range from 3% to 20% of the cost of the home. The U.S. Department of Housing and Urban Development offers a number of different kinds of down payment assistance programs by state.
Make Your Money Work for You
These range from paying the down payment on HUD-approved houses and help with financing, to assistance for folks buying in rural areas and many more. Visit HUD's website and click on your state for more specific resources.
Earned Income Tax Credit
The Earned Income Tax Credit (EITC) is available to low-income families who have one or more children. To qualify, you must earn less than $51,567 a year. EITC's goal is to help lift people out of poverty, particularly children.
Federal Pell Grant Program
For anyone attending a post-secondary education program (such as college or trade school), funds are available through the Department of Education via the Federal Pell Grant Program. Better than a loan, a grant is essentially like a scholarship, which does not need to be paid back. The criteria for eligibility include such data as the cost to attend the school and what the family expects to be able to pay.
Related: A Comprehensive Resource Page for Government and Nonprofit Financial Assistance Programs
Make Your Money Work for You
Low Income Home Energy Assistance Program
The U.S Department of Health and Human Services understands that staying cool in the summer and warm in the winter isn't just a convenience, it's a factor in people's health. Through their Low Income Home Energy Assistance Program (LIHEAP), qualifying individuals and families can get support paying for their energy bills.
Medication Aid
Even with health insurance through the Affordable Care Act's healthcare marketplace, affording medications can be a challenge for many people, especially if one is paying for multiple medications. Every state has multiple programs available to help people afford their medications through discounts, subsidies, rebates and even free medications. Visit NeedyMeds.org to run a search for your state.
Subsidized Rental Housing
HUD offers three forms of subsidized rental housing assistance: privately owned subsidized housing, the housing choice voucher (HCV) program (once known as Section 8), and U.S. Department of Housing and Urban Development (HUD) public housing.
For the privately-owned form of assistance, the renter seeks out their own housing and applies for it. HUD offers a resource to help with searching as well. In the HCV program, the renter finds their own apartment and receives a stipend from the government, making up the difference. For HUD public housing, which is for people who don't qualify for the other programs, you must rent from a local public housing authority.
Make Your Money Work for You
Unclaimed Money
Who doesn't dream of discovering money they didn't know about or forgot they had? Well, the National Association of Unclaimed Property Administrators (NAUPA) is an organization that helps you find exactly that. Unclaimed property can take the form of savings and checking accounts, stocks or uncashed dividends, certificates of deposit, annuities, contents of safe deposit boxes, and much more.
Through NAUPA you can run a search with your name and address to find out if there's money waiting to be claimed by you.
Veterans Assistance
Current and former military service members have a number of resources available to them through the Department of Veterans Affairs (the VA) and other government sources. Here are several:
They can receive healthcare for themselves and their dependents through the Military Health System.
Home loans and grants are available through the VA.
Many education benefits are available, as well as GI Bill education credits.
Service members are automatically enrolled in a service members life insurance plan, and family members can also obtain these benefits.
More From GOBankingRates
Make Your Money Work for You