How To Become a 'Shark Tank' Contestant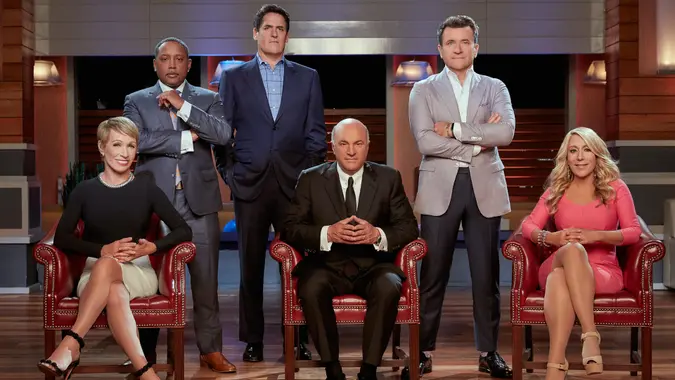 Patrick Ecclesine / ABC
Perhaps you've got a great business idea, but you need some money to get it off the ground. You've seen ABC's "Shark Tank" and think that could be the best way to score some cash for your business.
What's the process to get on "Shark Tank," and how do you impress the Sharks? GOBankingRates spoke with some people in the know about the best way to get on the show and get the money.
Apply Online or in Person
There are two ways to apply to be on "Shark Tank." According to ABC's website, you can apply online. You do this by filling out a form that asks for your personal information and details about your business. 
If you apply in person, it will be through an open call. ABC holds open calls a few times a year. At these events, you fill out a short application and do a one-minute pitch of your business or product. Check ABC's website to see when the next open call is happening.
Make Your Money Work Better for You
Live Richer Podcast: Scamdemic – Don't Fall Victim to These Money Scams
Study Old 'Shark Tank' episodes
The best way to figure out what you're in for is to watch old episodes of the show and see what kinds of questions the Sharks are asking.
Lena Phoenix, co-founder and president of Xero Shoes, was on "Shark Tank" in 2013, and she said watching the old episodes let her see what the Sharks are looking for. Phoenix said she and her business partner, Steven Sashen, crafted answers to all of the main questions the Sharks were asking before they got to the show, which helped them get laser focused on their business goals. 
Know Your Economics
Before you go on the show, you want to know your business inside and out.
SoGal Ventures co-founders Pocket Sun and Elizabeth Galbut have heard thousands of pitches and invested in "Shark Tank" favorites such as Eterneva, Everly Health and Cabinet. Their advice when it comes to economics is this: "Go in knowing your economics. You will be grilled on it. Company numbers you should have memorized include cash flow, cash burn, revenue, unit economics, revenue growth rate (MoM and YoY), projections, product cost, cost savings/value, and profitability."
Make Your Money Work Better for You
Know Your Value
Phoenix and Sashen were offered $400,000 from Kevin O'Leary for Xero Shoes, but they turned it down. They knew they wanted more. Phoenix said it was the right decision, because the exposure of the show got Xero Shoes 2,500 orders in a week, and more than 270,000 people crashed its website.
Sun and Galbut add: If you don't go in knowing how much you're looking for and how much you're willing to leave on the table, things could get messy.
"Go in knowing your reservation value. Negotiations happen very quickly and you need to be decisive about taking or turning down an offer in seconds — or less."
Talk to Previous 'Shark Tank' Contestants
Contestants who already have been on the show can let you know how to prepare.
Once you connect with previous contestants, Phoenix said, they can help you grow your business. Since everyone appearing on "Shark Tank" is an entrepreneur, you're among people with similar goals and interests.
Make Your Money Work Better for You
Since her 2013 appearance, Phoenix said, she has stayed in touch with other "Shark Tank" contestants, and it has been a great entrepreneurial support group.
Make a Great Pitch
Galbut and Sun laid out a few tips on how to make a great impression on the Sharks during your pitch:
Within the first minute, the Sharks and the audience should clearly know the problem, your solution and why it is different from what else is on the market.
At the end of the day, the show is for television, and you are not only marketing to investors — you are marketing to (and entertaining) millions of potential customers. Make your pitch exciting and easy to understand.
If you can, show how the product works in real time.
Get ready to be creative. Show how your personal background is your superpower. Both the investors and the audience want to hear a story.
If you follow these steps and are ready for whatever the Sharks throw at you, you have a chance of getting what you came for on "Shark Tank." 
More From GOBankingRates
Make Your Money Work Better for You
Make Your Money Work Better for You