Retirement Fears: 46% of Workers Say Inflation Will 'Kill' Their Chances For a Secure Future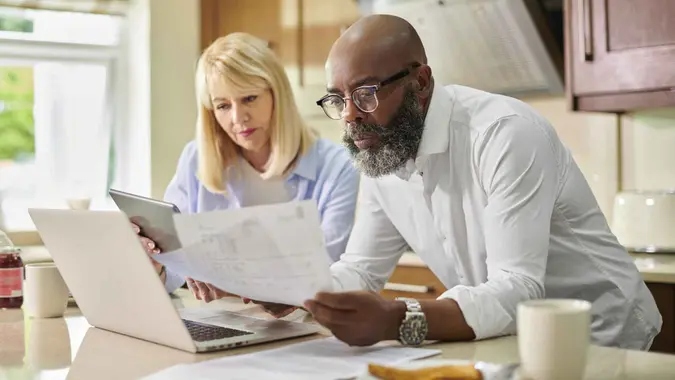 sturti / Getty Images
For the first time in 10 years, nearly all developed countries — including the United States — received a higher overall score for retirement security over the prior year, according to the Natixis Investment Managers' Global Retirement Index (GRI) released Sept. 13. Yet, Natixis Investment Managers' (Natixis IM) research reveals that optimism at the macro level is not being felt in the everyday lives of retirees and working Americans.
Indeed, almost half — 46% — of affluent U.S. investors (those with at least $100,000 in investable assets) feel inflation is killing their dreams for retirement. Globally, that number is still high, with 42% of workers sharing the same sentiment.
"There had been little to no inflation for more than a decade, so it's not surprising that the high levels of inflation experienced over the past few years has traumatized investors," said Dave Goodsell, executive director of the Natixis Center for Investor Insight. "In fact, 83% of those we surveyed said recent history has shown how much of a threat inflation is to their retirement security."
In addition, Natixis IM's report on the GRI, which includes findings from the Natixis IM "2023 Survey of Individual Investors," found that while 52% of working Americans envision having the financial freedom to do what they want, when they want, in retirement, nearly half — 48% — also expect to make tough choices and trade-offs.
Drastic Trade-offs Could Hamper U.S. Retirement Plans
Said trade-offs include 42% of those polled expecting to live frugally in retirement out of necessity, 31% anticipating being stuck having to work in retirement, 31% expecting to be forced to move somewhere less expensive, 28% thinking they will have to rely on family and friends to make ends meet and 26% expecting to have to sell their home.
"When people are looking at retirement, they are dealing with a wide number of variables and a lot of unknowns," said Goodsell. "What they do know now is that the cost of living could be much higher than they anticipate. So, while half think they will have financial freedom, half are also concerned about the uncertainties."
Make Your Money Work Better for You
Goodsell added that there are no clear answers to the critical questions of "How much do I need to save?" "How long will I live?" and "How much will it cost me to live that long?"
"This is one of the reasons we saw the number of people who said it would take a miracle to achieve retirement security increase from 41% to 47% this year," he said.
In addition to inflation, Americans' biggest fears about retirement include concerns about high levels of public debt, which will result in reduced retirement benefits down the road. Interest rates are also top of mind, as well as demographics, as people are living longer.
"In the short term, their biggest financial fear is higher everyday prices. In the long term they express great concern over Social Security," said Goodsell. "In fact, 77% think high levels of public debt will result in lower Social Security benefits in the future. Even among this relatively affluent group of investors, half believe it will be hard to make ends without those benefits."
With all the many uncertainties and unknowns when it comes to retirement, Goodsell said it's vitally important to get professional advice and set a plan that's right for you.
More From GOBankingRates
Make Your Money Work Better for You